Editor's Note by Brian Kevin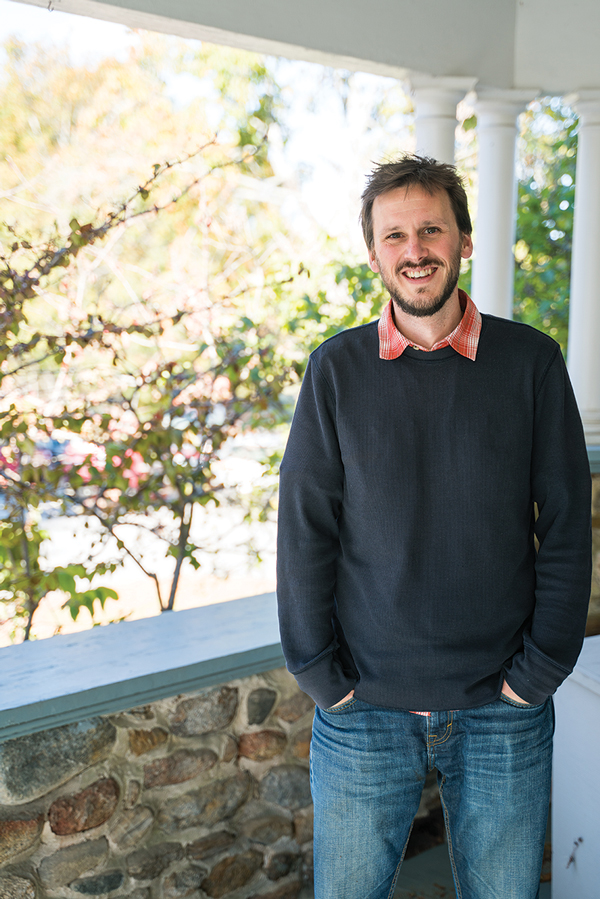 I've already put my Subaru into a ditch this winter. I'm fine, the car is fine, no other cars involved. I was schlepping down to Portland during the year's first snowstorm and drifted into a nice, fluffy pillow as I maneuvered an unplowed stretch of on-ramp. The fellow with the winch came by inside of an hour. I answered some emails, finished my coffee, and got out to gauge how ski-able was the snow. I was lucky and back on the road in no time — just a prosaic little foible of life in Maine.
I know this is the sort of thing snowbirds take flight to avoid, but where are you going to go and not encounter similar annoyances? Arizona seems nice, but there are scorpions. Southern California has smog. Heading to Florida? Yikes, watch out for Florida Man.
It's a cliché of Maine writing to extol the winter as a time when we slow down, turn inward, settle in before our woodstoves, and reflect on the value of stillness and reserve and hearth and home. And those things are lovely in moderation, but let us also please reflect on the value of skiing and sledding and going into town on a Friday night and eating giant, warm meals washed down with something strong. Because these things are equally a part of our character, and they are altogether worth suffering winter's small hassles.
Ask writer and parenting blogger Jennifer Hazard, who contributed to this month's story on winter weekend getaways (page 46) and who has spent much of the last year roaming the state to promote her new compendium, The Maine Play Book: A Four-Season Guide to Family Fun and Adventure. Not a three-season guide, folks. Ask Susan Hand Shetterly, whom I am delighted to welcome as our new Room With a View columnist (page 42). In some of my favorite passages from her terrific 2010 book Settled in the Wild, she writes of putting her infant daughter into a carrier and spending winter afternoons tromping through frozen woods, of skiing country roads beneath full moons, of strapping on snowshoes to explore the ice-encrusted shoreline.
So relish that stillness, certainly, and take your seasonal pleasure where you find it. But don't mistake Maine's winter for a time to flee or hibernate — and save the slowing down for the roads.


Brian Kevin
Editor in chief
[email protected].
Features
With incredible (and affordable) winter weekend getaways in every corner of the state, Maine doesn't hibernate, and neither should you.
By Will Grunewald, Jen Hazard, and Brian Kevin
Abigail Gray Swartz created a totem of 21st-century feminism. Now, she's out to remix whole cityscapes with monuments to history's "hidden figures."
By Erin Stewart Brown
The results are in. Thousands of you submitted gorgeous shots of the state's landscapes, people, and wildlife. Here are the 10 shots we loved most.
+
Special Advertising Section: Vacation Rental Confidential
From lobster-pot procurement to late-pet interment, Maine's vacation rental agents have always gone above and beyond. Sometimes way beyond.
By Jennifer Van Allen
---
Departments
North by East
The emerald ash borer threatens a tradition of Wabanaki basketry, the Center for Maine Contemporary Art becomes eclectic, a frigid Baxter State Park tradition comes to an end, and more. Plus, we'll tell you who's moving to Florida in Maine Dispatches.
Food & Drink
A still maker turned distiller at Etna's Mossy Ledge Spirits, high-altitude comfort food at The Mountain Room, and White Barn Inn vet Derek Bissonnette's toothsome all-soup cookbook.
Good Things from Maine
A glassblowing lesson with Montville's David Jacobson Glass and a visit with the Zootility crew. Plus, Bespolk's sassy Maine headgear.
Maine Homes
A family-friendly South Portland bungalow, another round of our very own antiques roadshow, and three fantasy islands you can pretend to afford.
---
+
Maine Moment
Dooryard
Editor's note, reader feedback, responses to November's Where in Maine, and more.
Novelist Susan Conley on her family's Phippsburg camp.
---
On the cover: Frozen selfie, by Christi Holmes.
Additional photos: Greta Rybus; Derek Bissonnette; John and Cynthia Orcutt; Paul Cyr