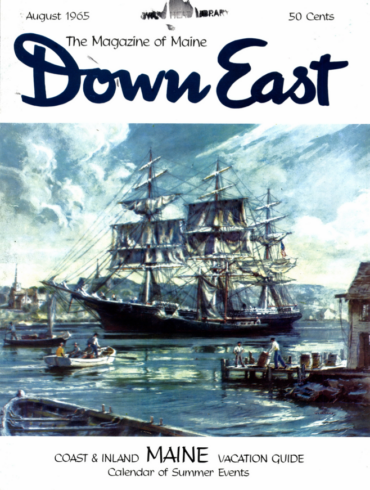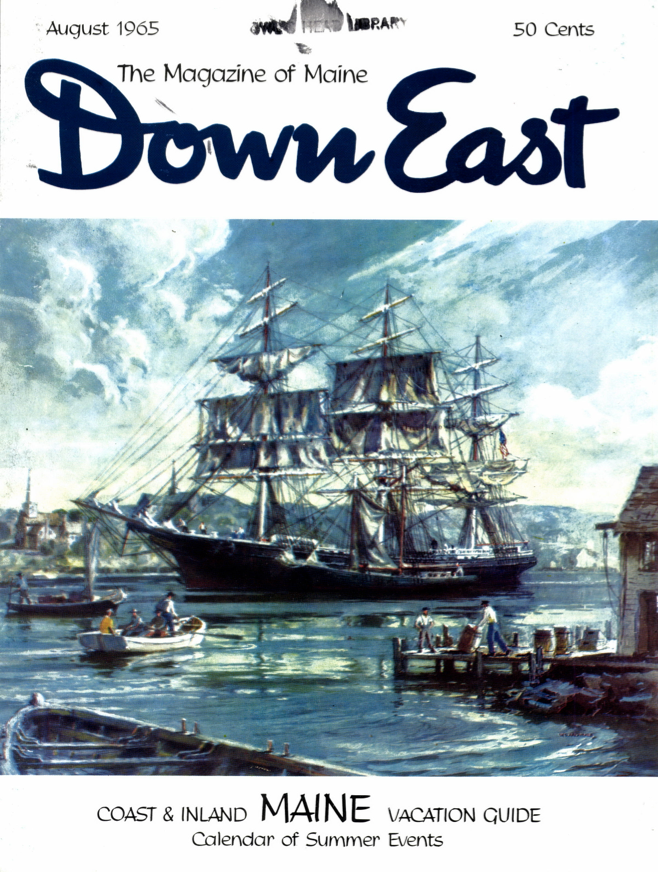 In August 1965, we took a look at the last square-rigger to round the horn, explored Maine's historic Conway House, remembered the Father of Acadia National Park, viewed the county where the sun first rises, and profiled Rockland's "Maine Seafoods Festival."
[I]n July 1985, we listened to the wild call of the loon, talked with "Portland's First Family of Ice Cream," took a look at a landmark showdown over ownership of Moody Beach, explored the "Fantasy Tower Overlooking Gouldsboro Bay, and viewed some of acclaimed painter Neil Welliver's work.
A marine biologist, a doctor, a pastor, an oyster farmer, and a lawyer walk into a bar . . . and visuals editor Mark Fleming is there to shoot them.
Celebrate the coming spring with a gonzo cocktail-mixing tutorial from our friends at Outliers Eatery.