Editor's Note by Brian Kevin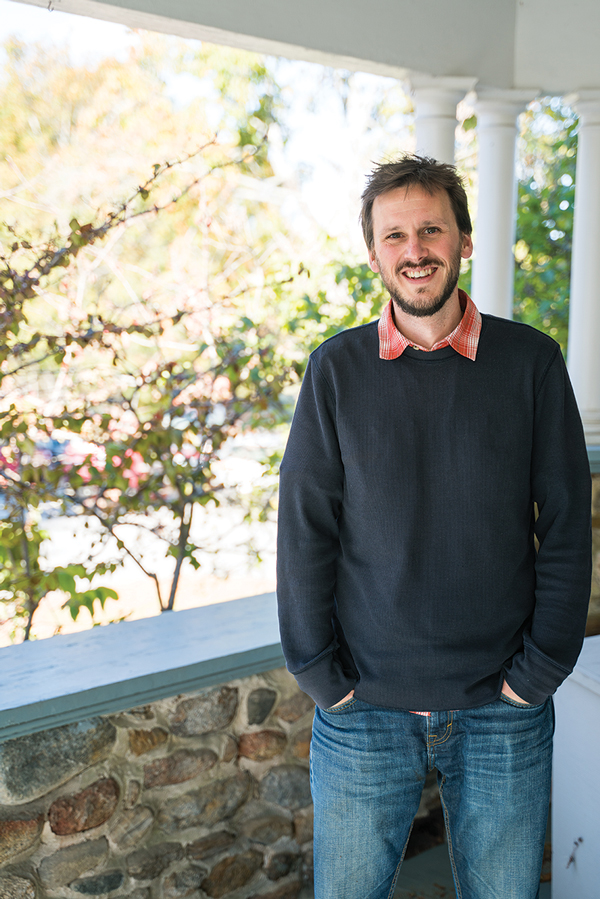 Fun fact: all three dining establishments in this month's Food & Drink department are run by married couples. That happened by accident, but we went with it — February issue, Valentine's Day, all that. People who love each other get things done. And mom-and-pop endeavors have long been at the heart of this magazine, so if some are run by literal moms and pops, then so much the better.
"Pop" or "Poppy" is what the Bush clan called former president George H.W. Bush, who died at age 94 while we were making this issue. Surprisingly (to me), it was a nickname bestowed on Bush in his youth, which I learned from reading George & Barbara Bush: A Great American Love Story, published last year by Down East Books and written by the Bushes' granddaughter, Ellie LeBlond Sosa, and co-author Kelly Anne Chase. Mainers have long looked fondly on the elder Bushes, summer residents of Kennebunkport, and I suspect the reason has little to do with their political or social stature. Proximity to wealth, power, and privilege has been a facet of the Maine experience since before there was a Maine — it takes more than that to impress us. I think Mainers felt a kinship with the Bushes in part because they wore their love for one another on their sleeves. Ditto George's love of fishing and boating and the family's love of Maine — their corner of it, anyway — which the late president discusses in a never-published interview on page 50.
Love birds, love of place, labors of love. It's easy to believe this month's snow technicians (page 23), mitten makers (page 37), boatbuilders (page 68), and others are in it for something other than a paycheck. Certainly, the athletes in this issue — skiers on Katahdin (page 58) and swimmer Pat Gallant-Charette (page 54) — are motivated by their passions and by a love of mountains and ocean. Of course, that describes so many of us here.
"Love is not all: it is not meat or drink," wrote Edna St. Vincent Millay, Maine's jazz-age rock star poet. Fair enough, Vincent, but it sure does manifest everywhere — in meat and drink, mittens and dinghies, first ski tracks and long ocean swims. Even in magazines.
Lots of love,


Brian Kevin
Editor in chief
[email protected].
Features
A reflection on the life and legacy of a family man, an understated aristocrat, a diplomatic statesman — and a Mainer at heart.
By Senator George J. Mitchell, Joshua Bodwell, and the editors of Down East
Frigid waters, jellyfish hordes, and things that go bump in the night — nothing has stopped sexagenarian Pat Gallant-Charette on her quest to beat marathon swimming's globe-spanning challenge.
By Will Grunewald
Four friends set out to ski northern Maine's mile-high Katahdin. Their photographs offer a glimpse of "The Greatest Mountain" as few ever see it.
By Chris Bennett, Andrew Drummond, Chris Shane, and Jamie Walter
+
Special Advertising Section:
Retire to Maine
Seniors who want to start a second career find a wealth of support and opportunity. Plus, our comprehensive guide to Maine retirement communities.
By Jennifer Van Allen
---
Departments
North by East
Sunday River's snowmaking team blasts the fluffy stuff day and night, a mixed martial artist fights to raise money for animals in need, and three plays to lure you out of cultural hibernation. Plus, a rare triple rainbow over Passamaquoddy Bay in Maine Dispatches.
Food & Drink
A masterpiece of an egg-and-cheese croissant, all-occasion eats at Ellsworth's Provender Kitchen + Bar, and going all in for Middle Eastern cuisine at Portland's Baharat.
Good Things from Maine
Old sweaters reincarnated at Jack & Mary Designs and wooden snowshoes for all conditions from Maine Guide Snowshoes. Plus, Tröskö Design's Scandinavian-accented Maine home goods.
Maine Homes
A cozy abode in Portland's West End, mixing cocktails with the Green Architects' Lounge crew, and a bevy of award-winning home-and-design projects.
---
+
Maine Moment
Dooryard
Editor's note, reader feedback, responses to December's Where in Maine, and more.
Columns
My Maine: Portraits of Courage, Room With a View.
Maine Public Radio's Jennifer Rooks on Kettle Cove sunsets.
---
On the cover: Katahdin, by Jamie Walter.
Additional photos: Nicole Wolf, Jamie Walter, Seth Gaffar, Benjamin Williamson.