It's been a great year for storytelling in Maine. From reflections on community, politics, and belonging to deep dives on fiddleheads, blueberries, and beer, here are our 10 most read stories of the year.
By Virginia M. Wright
Photographed by Michael D. Wilson
From our August issue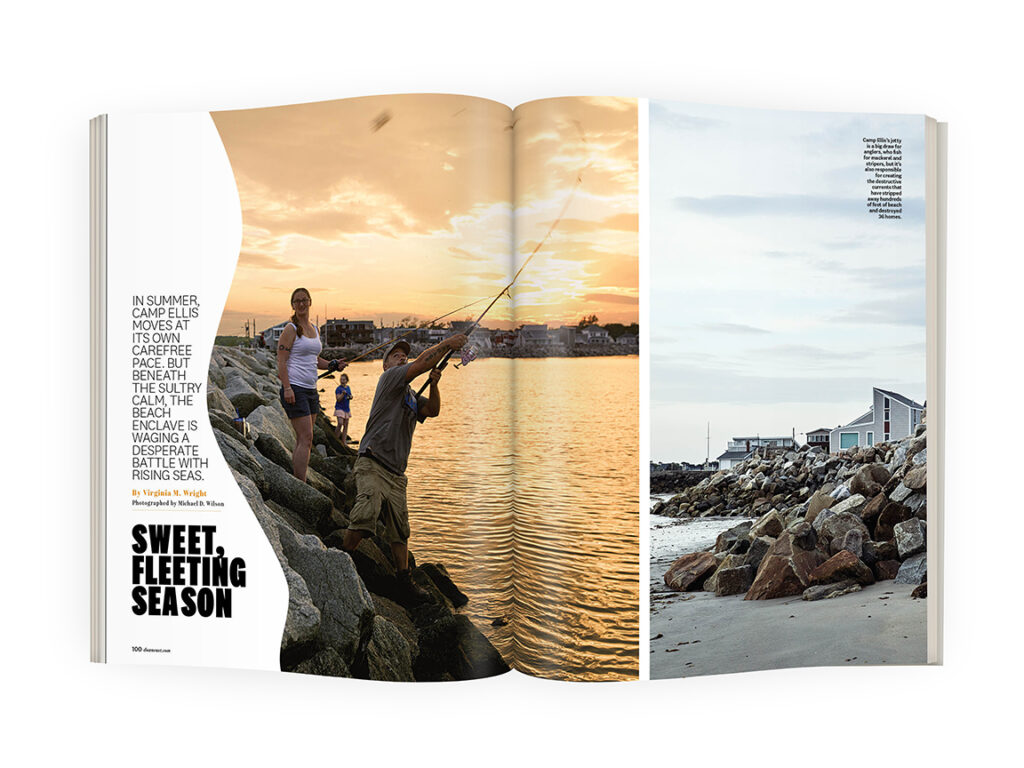 "On hot, sunny afternoons, Sanborn and her friends would walk to the end of Beach Avenue and over the dunes, then run like crazy across the wide expanse of sand until they reached the ocean. 'It was so hot on our feet, we couldn't wait until we got to where it was damp and cool,' she says. 'But you can't do that now. All that beach is gone.'"
By Ron Currie
From our November issue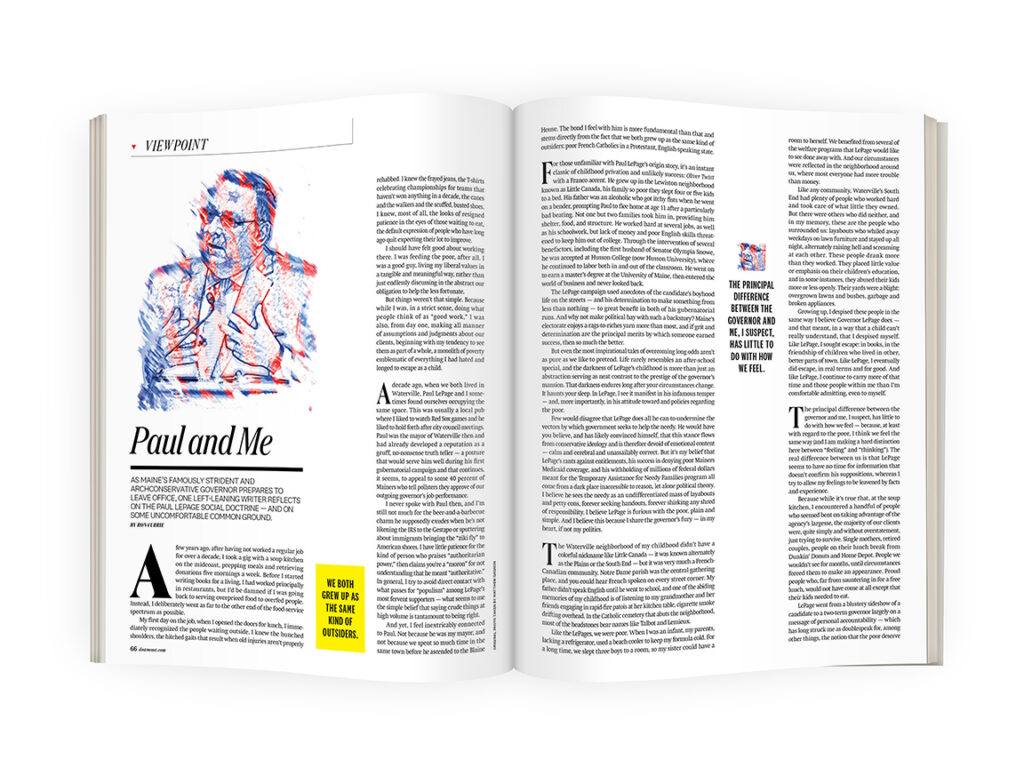 "I believe LePage is furious with the poor, plain and simple. And I believe this because I share the governor's fury — in my heart, if not my politics."
By Joyce Krysczak
Photographed by Adam Woodworth
From our December issue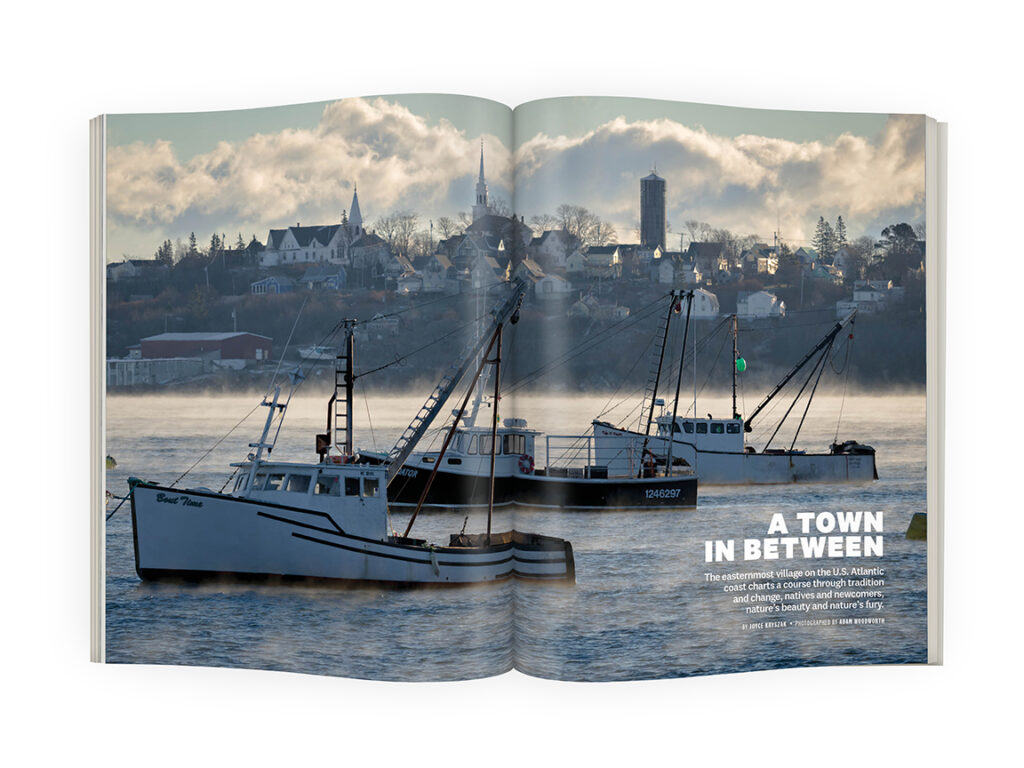 "The ancient Christian Celts ­believed in the existence of supernatural spaces between heaven and earth — "thin places," they called them, where the distance between the two realms, between the sacred and the profane, collapses. Mystical nonsense? After spending some time in the town of Lubec, I'm not so sure."
By Will Grunewald
From our July issue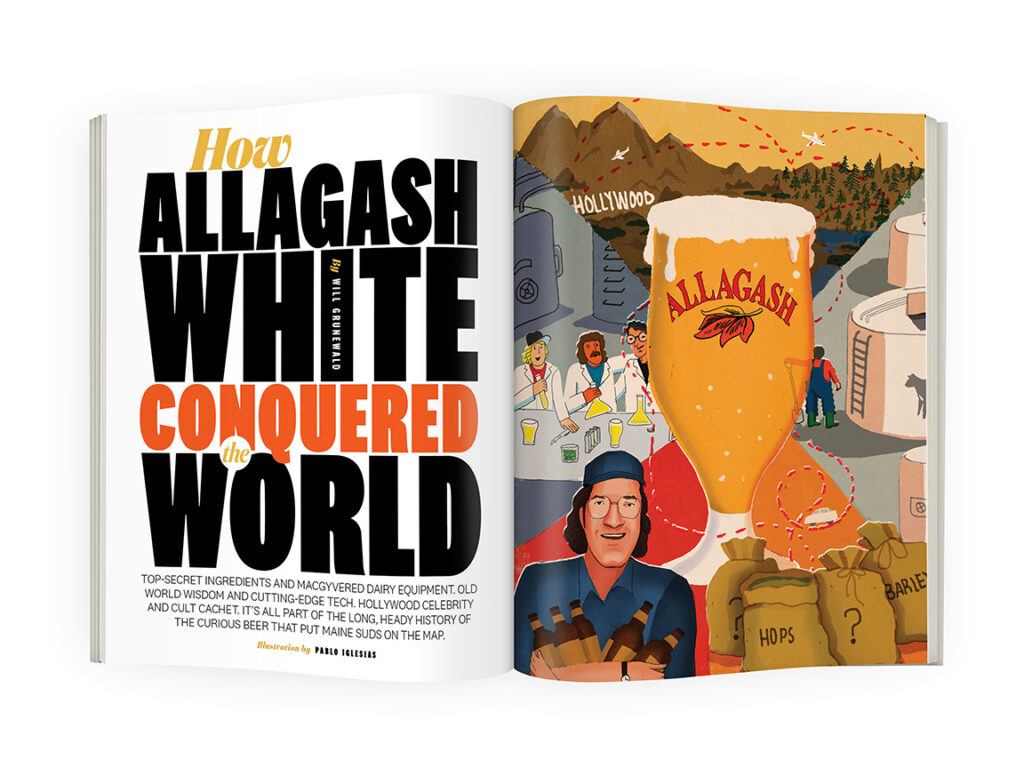 "Fellow brewers scoffed at it. Bartenders balked at serving it. And customers were so surprised, many asked point-blank what the hell was wrong with it."
From our September issue

"It has grandeur — Federal-style mansions, the Camden Hills, Aroostook County farmland with great, yawning skies. It has contradictions — folks tend to call it Coastal Route 1, though more than a third of its 527 miles are profoundly landlocked. It has a cast of characters. It has a sense of humor. It has pie."

By James Kaiser
Photographed by Chris Bennett
From our August issue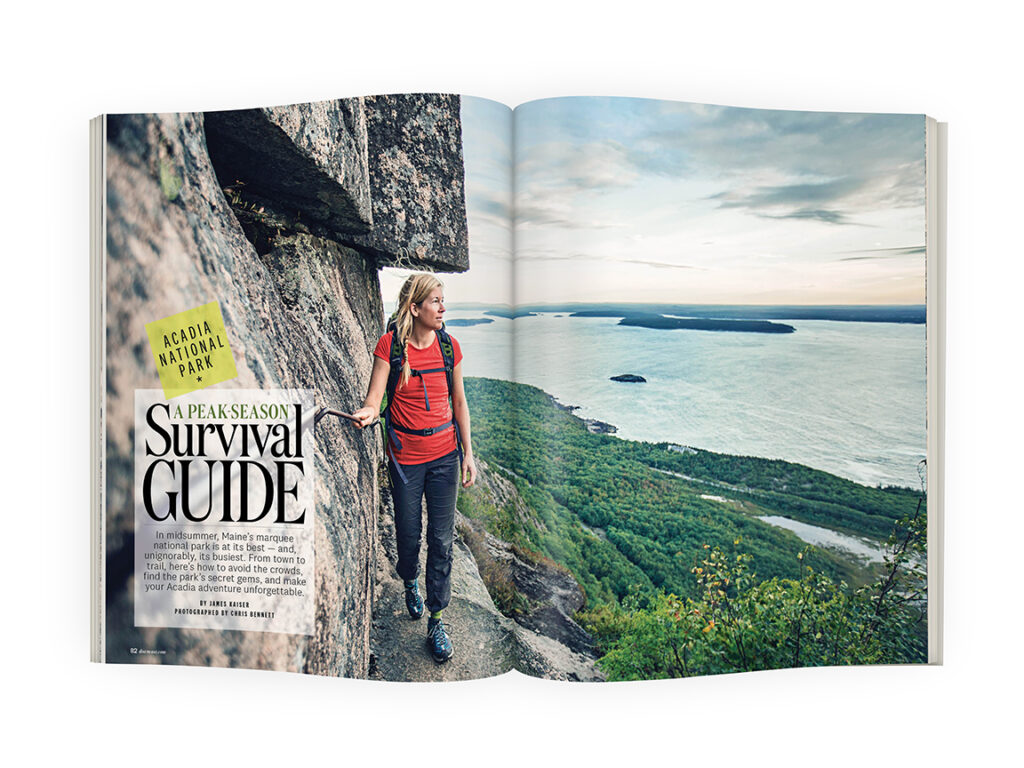 "Acadia still has splendor and solitude to spare. You just have to know where to look, when to go, and how to get around."
From our March issue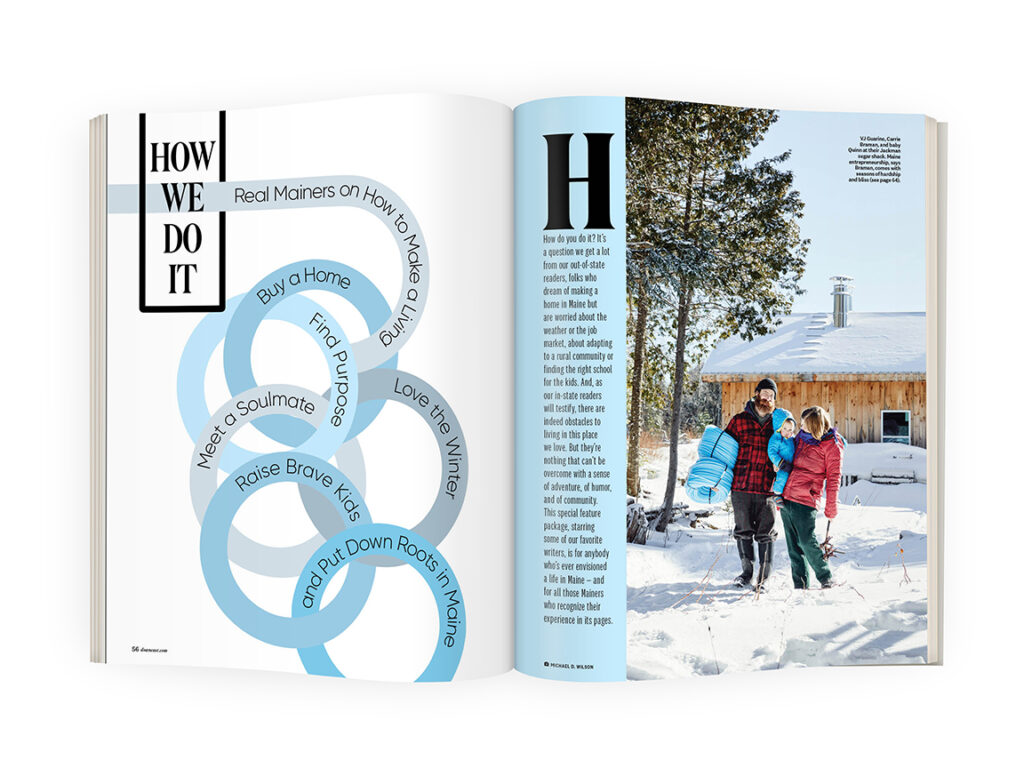 "There is something beautifully serene about the big small-town phenomenon, something it took me a while to realize, which is that you don't have to rush to build a life here. It will come to you, slowly and surely."
By Kathryn Miles
Photographed by Tristan Spinski
From our July issue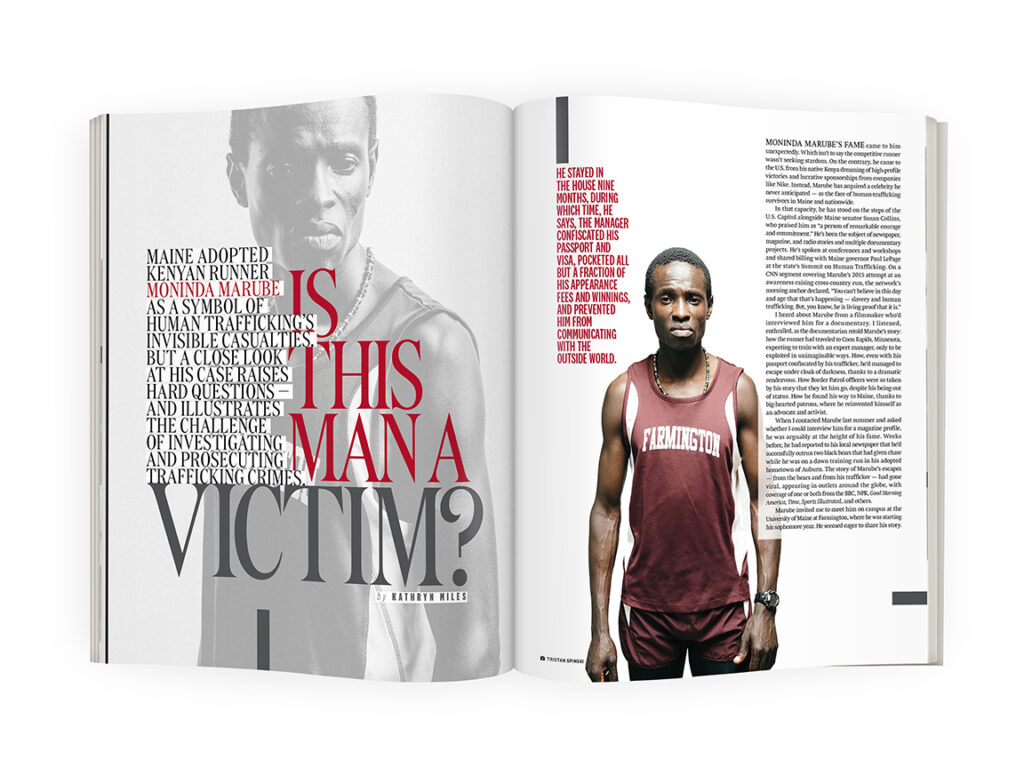 "After a while, Marube told me maybe it would be better if I didn't write the story at all. 'Someone's going to get hurt,' Marube said. He might be right, I told him."
By Joyce Kryszak
From our August issue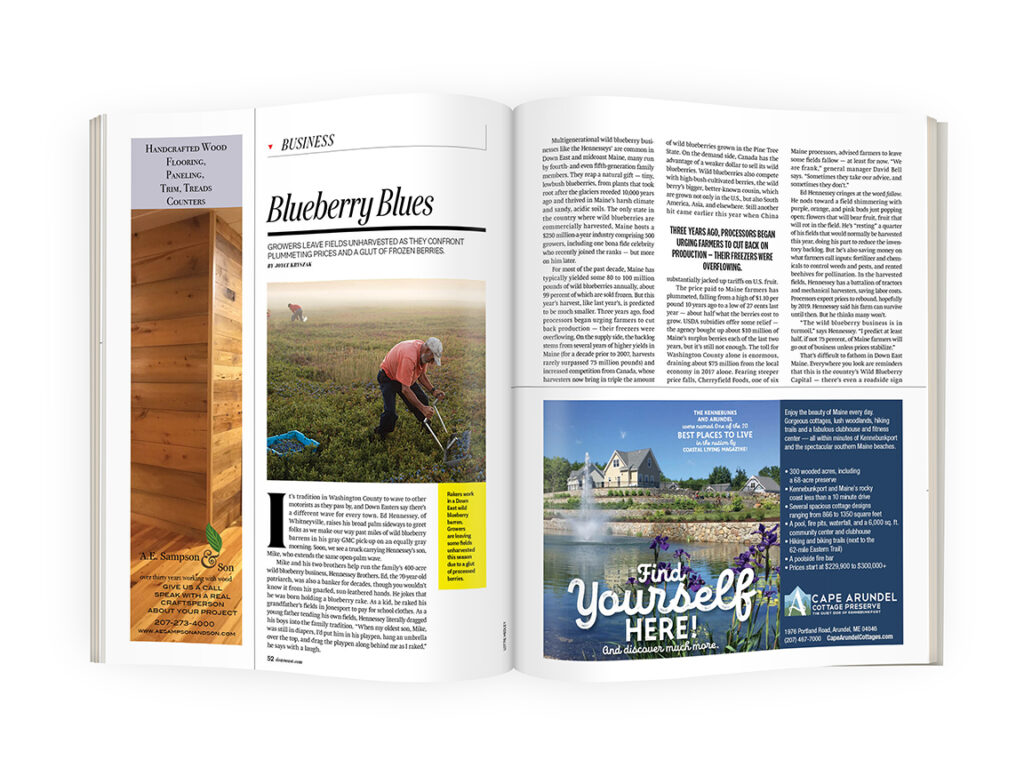 "Ed Hennessey cringes at the word fallow. He nods toward a field shimmering with purple, orange, and pink buds just popping open; flowers that will bear fruit, fruit that will rot in the field."
By Michael Burke
Photographed by Douglas Merriam
From our April issue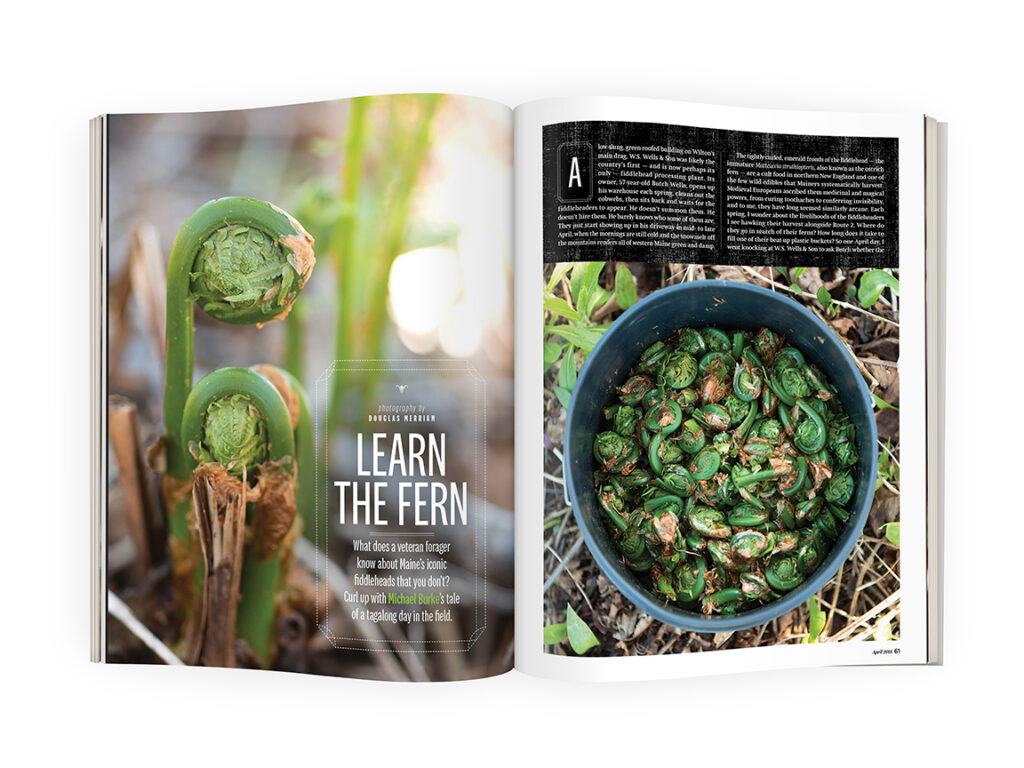 "I had imagined that fiddlehead pickers knew where to find whole swaths of the things, had pictured us cutting through them like combines through the wheat fields, harvesting hundreds in each sweep. Not so. Fiddleheads don't seem to like company."
Happy new year from all of us at Down East.
---