Jennifer Van Allen is the sponsored content editor at Down East.
Grab your boots, your snowshoes, and your cross-country skis. These serene, super-scenic Maine Coast Heritage Trust preserves offer easygoing ways to embrace the snowy season — away from the crowds.
The Tom's of Maine founder is drawn to Kennebunk's forested preserves and enjoys walking among the restored homes surrounding downtown.
The author marvels at New Gloucester's Big Falls Preserve.
Maine artisans are helping the community contend with the pandemic.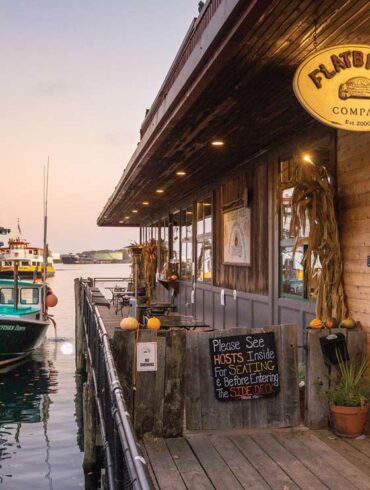 She's got a few, but the World Cup biathlete learned life lessons pulling shifts at an Old Port pizzeria.
The Art of Giving is Down East's annual celebration of Maine art, artists, and the community organizations they hold dear.
There's never been a better time to enjoy backyard birding.
For 46 years, Camp Susan Curtis has been giving the classic summer camp experience to disadvantaged youth in Maine.