A carved-up granite hilltop offers a breathtaking perch for a seasonal retreat on the island of Vinalhaven.
Stephanie Crossman's reinterpretation of the traditional fisherman's bait bag is setting the fashion scene on Vinalhaven — and beyond.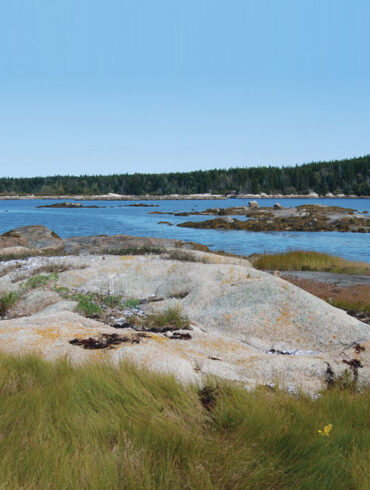 By conserving more than 150,000 acres for wildlife and recreation, Maine Coast Heritage Trust helps ensure that Maine remains for the birds (and the birders).
A gritty, hard-working island attracts unconventional artists by allowing them to focus on what matters most.
Sprint across floating lobster crates. Build a fire without matches. Rent a VIP limo for your dog. Photo: William Cullina...