Maine's 3,500 miles of coastline are a big part of what make this place special — but only fraction of that has guaranteed public access. And with climate change and development pressures looming, waterfront access has never been more vulnerable. Maine Coast Heritage Trust (MCHT) is working to protect that shoreline. The 50-year-old nonprofit organization has created a network of more than 140 public preserves, stretching from Lubec to Falmouth and ranging from remote islands to cherished community gathering spots. Can you name these beloved Maine spots that Maine Coast Heritage Trust has saved?
E. B. White's Old Stomping Grounds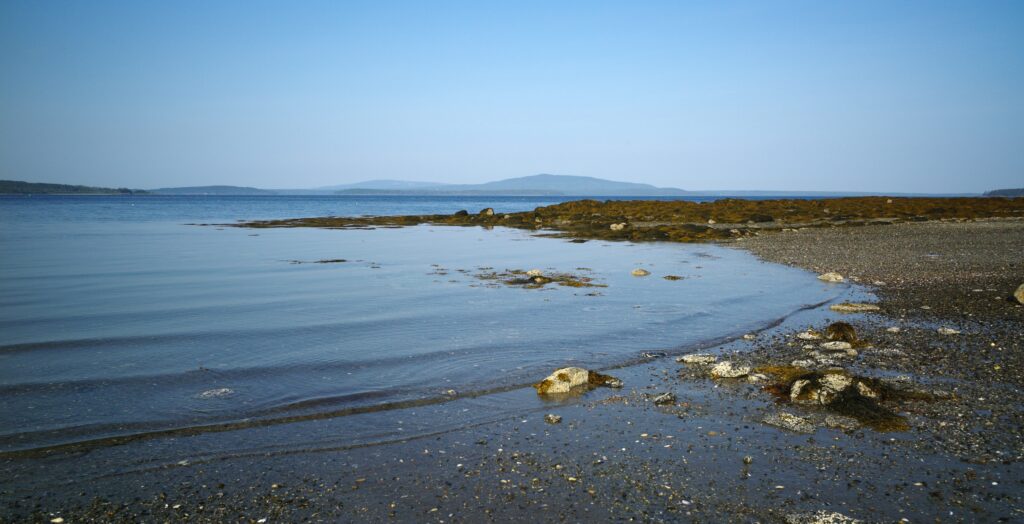 Standing on the western edge of this swath of fields and forests, looking out across the glassy waters of Allen Cove, you can make out the cedar-shingled boathouse where E.B. White penned Charlotte's Web and many of his other celebrated works, as well as the white peaked roofline of the 1795 farmhouse where he lived for nearly 50 years.
A Quick Getaway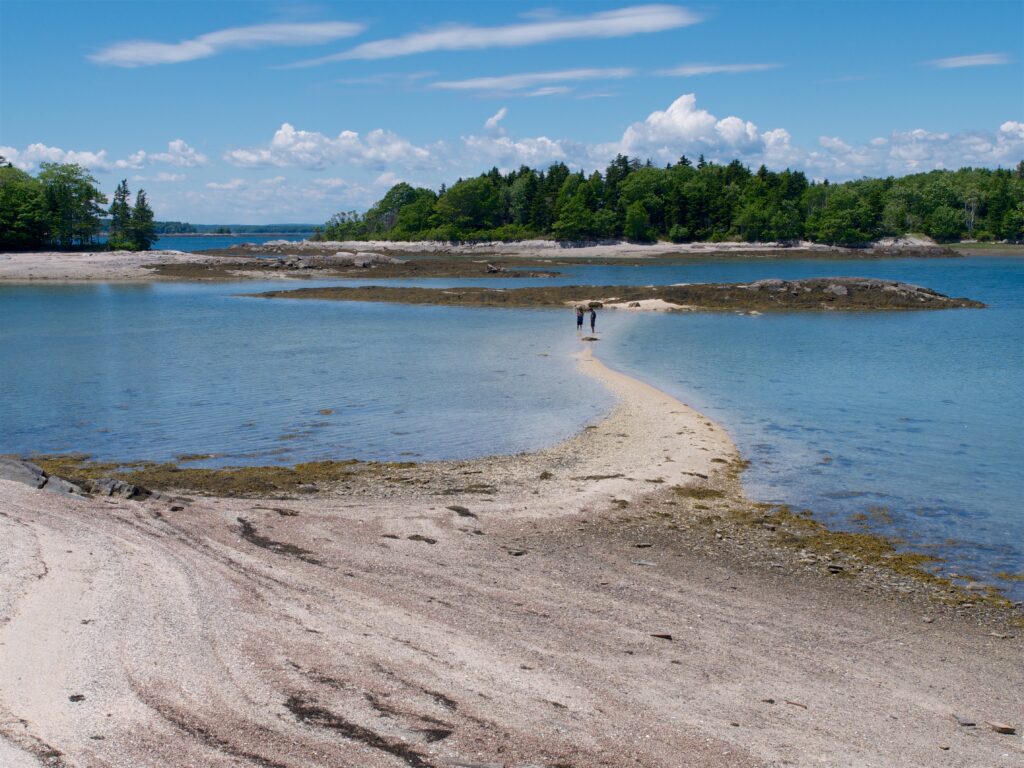 Local paddlers, fishermen, and sailors love to lay anchor near these Casco Bay islands, which are 3 miles from the public boat launch at Brunswick's Mere Point. At low tide, you can frolic across the sandbar between the islands. Stay for the day or pitch a tent to spend the night at one of three campsites.
Share your story, get free swag!
Have you visited one of Maine Coast Heritage Trust's 140 preserves? Share a story about your visit at mcht.org/go/favorite-preserve, and MCHT will send you an insider guide to preserves and a sticker — and be entered to win an MCHT hat!
A Cherished Local Farm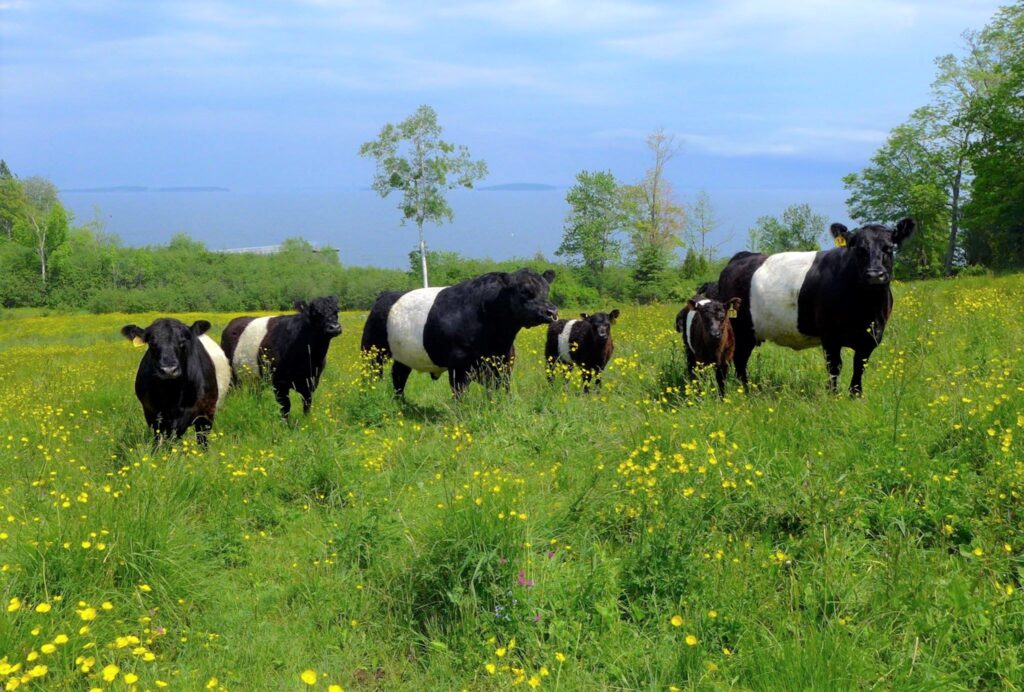 Minutes from downtown Camden, this saltwater farm is best known for its herd of Belted Galloways, the famous black-and-white-striped cattle. Each spring, hundreds gather here for Calf Unveiling Day to sneak a peek at the adorable baby Belties. Throughout the year, nature lovers flock here to tour the farm, spot birds, gape at wildflowers, take gardening workshops, and more.
An Outermost Place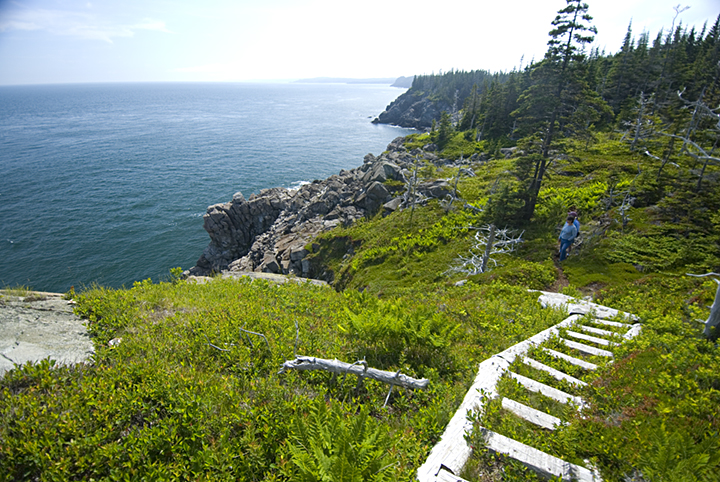 This site, named for its boot-like shape, offers epic views across the Grand Manan Channel from its majestic seaside cliffs and secluded cobble beach. Located in Lubec, the easternmost town in the U.S., it's an awesome place to spot spruce grouse, gawk at the gallivanting seabirds, and watch the resident bald eagles that nest here.
An Iconic Stone Barn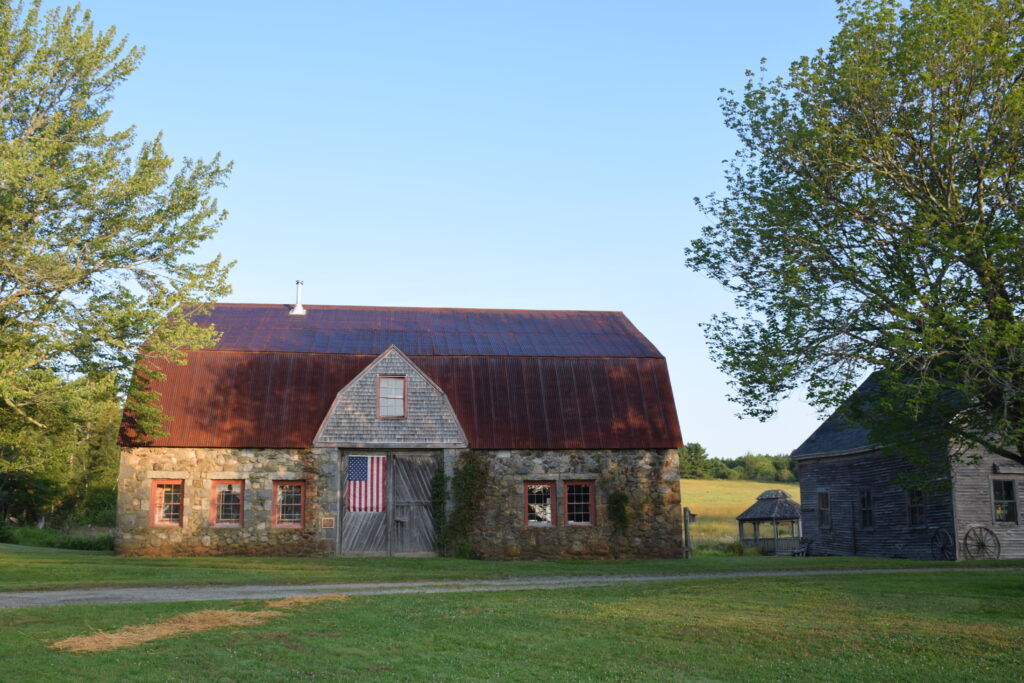 For generations of locals and visitors, this 1907 barn has served as a beloved landmark en route to Acadia National Park. Vegetables and dairy goats have been raised here for more than a century, even as Bar Harbor has developed into a bustling tourist hotspot all around it.