Rollercoasters. Jungle gyms. Blueberry clouds. Newbery Honors.
Who makes the tastiest taco? Where's the loveliest lobsterboat tour? What is the one hike you just can't skip? We logged the miles to bring you this handy, savvy, witty guide to our favorite Maine everything. We've already covered the Best of Maine Food and Drink and Culture. Here's another excerpt from the July issue, featuring this year's editors' choices for the Best of Maine Family.
---
Best Kid-Pleasing Pairing
Toots Ice Cream
When it comes to delighting children, you really can't beat the combination of homemade ice cream served from a real train caboose and a farm full of horses, cows, sheep, goats, pigs, rabbits, and chickens. Heck, it makes adults pretty happy too. The Grover family has been operating Toots on their 200-acre farm every summer since 1998. We recommend the Cherry-o-Charlie, named for the farm's resident ox, or Blueberry Cloud, if you can catch it in season. 137 Walnut Hill Rd., North Yarmouth. 207-829-3723. tootsicecream.com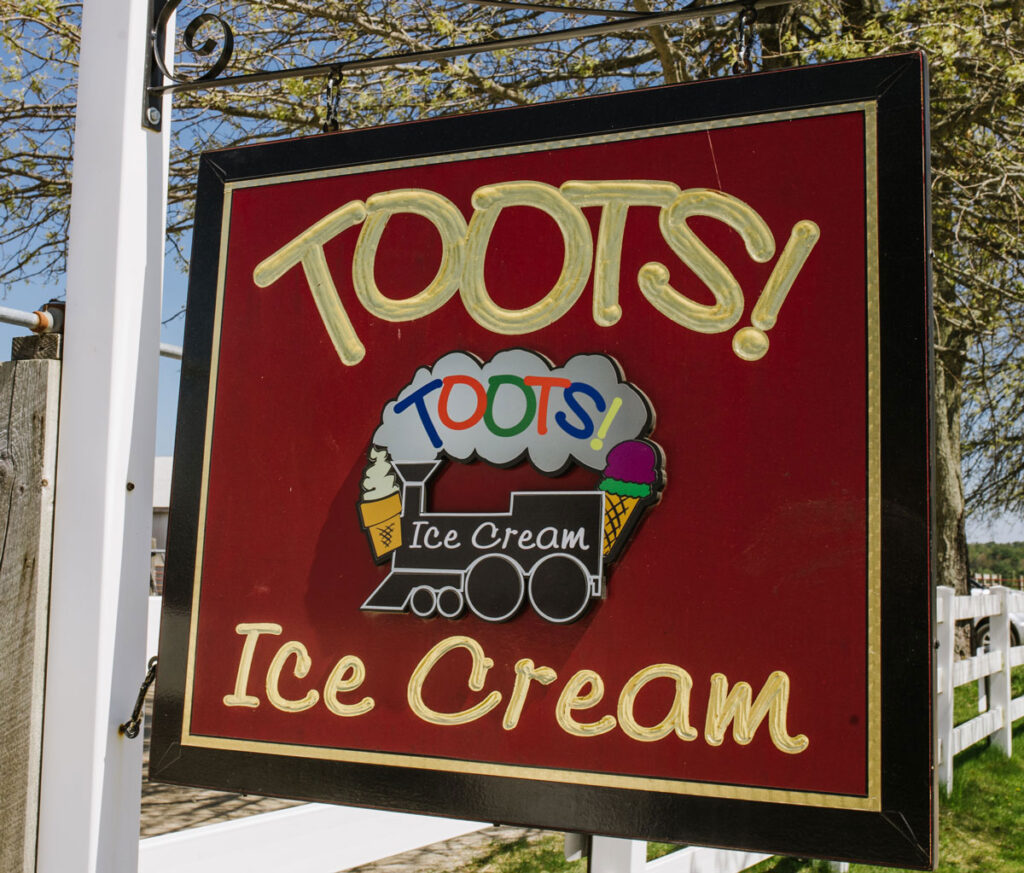 Best Kids Apparel for a Cause
Go Babe
"I have always had a passion for creating things from fabrics," Harpswell's Molly Perry writes on her website. When Perry became a mother, she used organic fabrics to make her own baby slings, diaper bags, snuggle blankets, and other items. She enjoyed this creative outlet so much that she formed the online store Go Babe. But Perry's mission changed when her daughter Payton died from spinal muscular atrophy (SMA), a disease similar to ALS. Today, Go Babe still offers the same custom product line, but a percentage of sales goes to the Gwendolyn Strong Foundation, supporting SMA research. 27 Paytons Way, Harpswell. 207-730-1343. gobabe.etsy.com
Best Lobsterboat Excursions
Finestkind
This excursion covers a lot of ground (and water) in a short enough trip not to tax a youngster's attention span. Kids enjoy show-and-tell with working lobster traps and looking out at scenic Perkins Cove, all in a tidy 50-minute round-trip from the dock at Ogunquit's Barnacle Billy's. Two teachers — sixth-generation Mainer Oscar Hubbard and wife Eleanor — started the tours in 1956, and Eleanor still brings an educator's sensibility to the operation. Other lobsterboat trips run longer, but if heading out and back in under an hour strikes you as too short, you perhaps don't have a 7-year-old. 70 Perkins Cove Rd., Ogunquit. 207-646-5227. finestkindcruises.com
Best Old-School Fun
Palace Playland
Sure, Maine has more glamorous funfairs, but this is the last place in New England to enjoy the classic summer experience of a seaside amusement park. Old Orchard Beach's Palace Playland has been around in one form or another since 1902 and offers a kind of greatest-hits package of honky-tonk: a Ferris wheel and carousel, skeeball and bumper cars, a funhouse and fortunetellers, and (of course) a rollercoaster, offering a unique view of OOB's famous pier. Come on Thursday and stay for the fireworks. 1 Old Orchard St., Old Orchard Beach. 207-934-2001. palaceplayland.com
Best Rainy Day Playgrounds
Greenlight Studio
A jungle gym and (toddler-size) climbing wall, stairs and slides, teepees for hiding, a mess of blocks and toys, and — best of all — a lovely coffee shop where dad and mom can chill with a latte and still keep an eye on Junior. Total crowd-pleaser. 49 Dartmouth St., Portland. 207-899-1900. greenlight-studio.com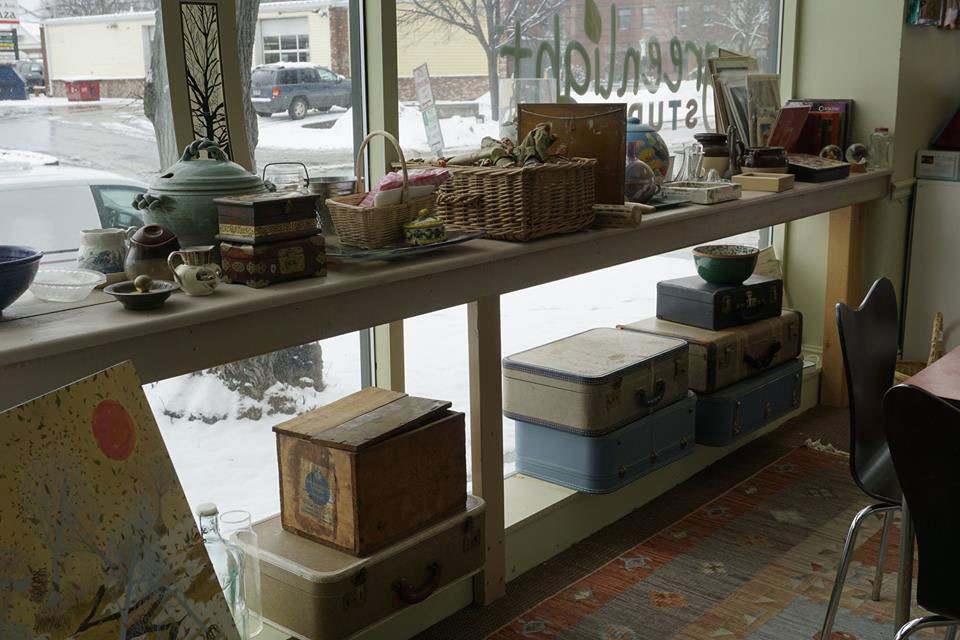 Coastal Children's Museum
This low-key gem on Rockland's waterfront has boats to clamber in, a kiddie-scaled general store, a veterinarian-themed playroom, and other imaginative, somewhat random hands-on exhibits — plus the $5 admission (free for kids under 2) is a steal. 75 Mechanic St., Rockland. 207-596-0300. coastalchildrensmuseum.org
Emera Astronomy Center
Family star-shows on Friday nights and Sunday afternoons at the University of Maine's Jordan Planetarium introduce kids as young as 4 to the heavens. Affordable, educational shows in the intimate domed theater change every month. $6. 7 p.m. Fridays, 2 p.m. Sundays. 167 Rangeley Rd., Orono. 207-581-1341. astro.umaine.edu
Best Kids Books
Maine authors spinning memorable tales for young readers.
A Handful of Stars
by Cynthia Lord
The daughter of migrant workers in Down East Maine enters the local Blueberry Queen pageant in this heartfelt, thoughtful story for middle-graders about friendship and otherness. By a Newbery Honor winner.
Leroy Ninker Saddles Up
by Kate DiCamillo and Chris Van Dusen
Camden illustrator Van Dusen teams up with bestseller and regular collaborator DiCamillo for a Western adventure about a boy and his beloved horse, illustrated in Van Dusen's characteristically retro style — and here, in a timelessly cool black and white.
Little Loon
by Fran Hodgkins and Karel Hayes
Hodgkins guides beginning readers through a loon chick's first adventurous summer on a New England lake, offering gentle lessons in wildlife ecology, accompanied by Hayes' lush watercolors.
Toots images by Cait Bourgault.
---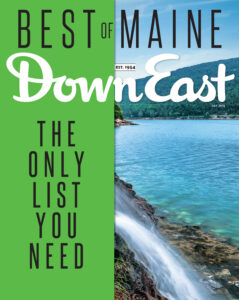 Buy this issue of Down East and get the full list of this year's Best of Maine winners, in categories ranging from Food & Drink, Culture, and Lodging, to Family, Self, Community, and more!