Meadow Rue Merrill is a Down East contributing editor.
Inspired by a 19th-century carriage house, a Boothbay Harbor couple builds the home of their dreams.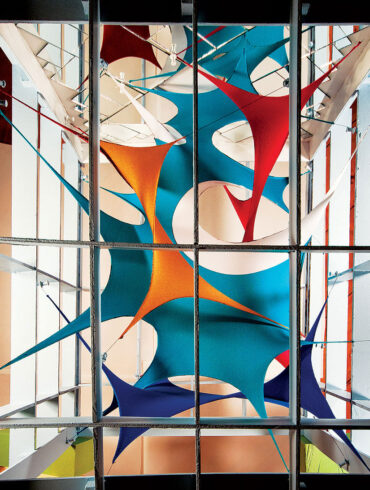 Transformit's colorful fabric structures create dazzling settings for institutions and special events worldwide.
Ports of Italy 47 Commercial St., Boothbay Harbor 207-633-1011, portsofitaly.com By Meadow Rue Merrill Photographed by Erin Little [T]o experience...
Using bright paint, antiques, and curiosities, sculptor Dan Dowd transforms an awkward building into a stylish home.
The Camden Garden Club celebrates its 100th anniversary with a house and garden tour that steps back to its early years.