[I]n our July 2015 issue (on newsstands), veteran journalist David Millward writes about the mystery that ensued when he discovered his home was the subject of an early painting by American master Edward Hopper — and about his quest to track the painting down. Hopper made several visits to Maine between 1916 and 1929, painting a number of recognizable Maine landmarks. Here are four striking works whose subjects you can still visit today.
Monhegan Houses, Maine, 1916–1919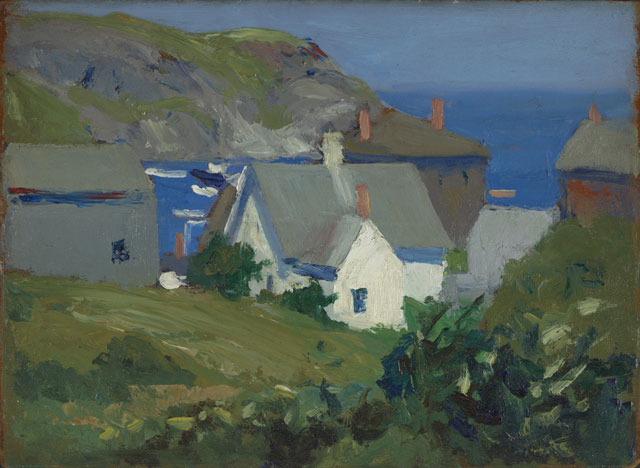 Two years after his first Maine summer, at the urging of his mentor, the painter Robert Henri, Hopper traded seaside Ogunquit for the island of Monhegan. He returned for three summers more, roaming and painting small plein-air oils, many of the island's cliffs, although this one shows Monhegan's shingled homes and adjacent Manana Island.
Where to find it:

Schooner's Hull, 1926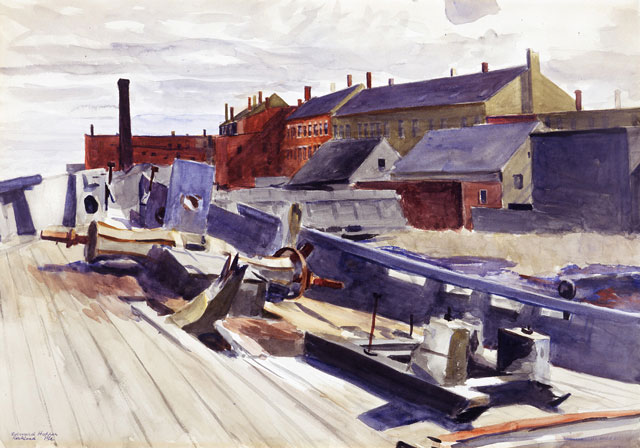 Years later, when Hopper returned to Maine, he headed first to Eastport, but found it lacked "the character of a New England coast town." He settled instead into a boardinghouse in Rockland, where he painted some 20 watercolors in seven weeks, including several from the decks of ships, the town only a backdrop.
Where to find it:

Custom House, Portland, 1927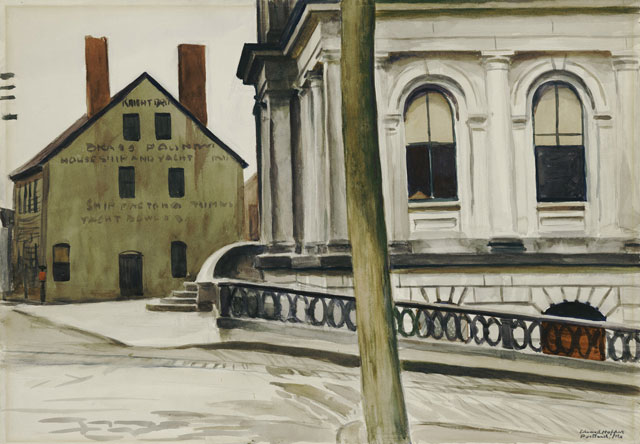 Portland's grand, granite Custom House looks virtually identical today as when it caught Hopper's eye nearly 90 years ago, the slant of Pearl Street giving a neat asymmetry to this watercolor rarity: a Hopper glimpse at urban Maine. The artist stayed in Cape Elizabeth that summer, painting his better-known works of the lighthouse at Two Lights.
Where to find it:

Methodist Church (Church Yard, Cape Elizabeth), 1929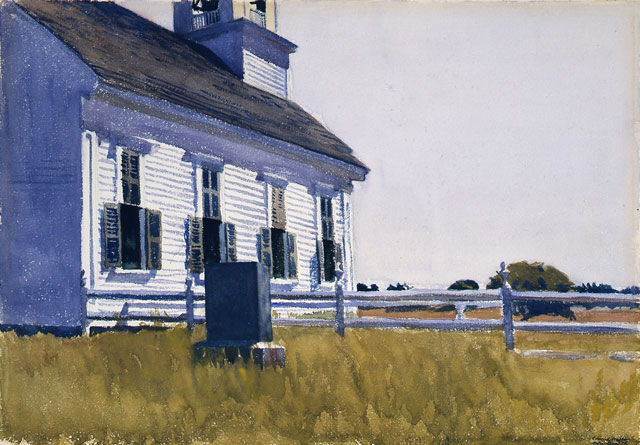 Hopper returned to Cape Elizabeth two years later for a final summer in Maine, during which he painted what's now known as the Cape Elizabeth Church of the Nazarene, on Route 77. At least one biographer speculates that the painting is a meditation on death, prompted by Henri's passing that summer.
Where to find it: