Tiny houses. Tiny trees. Homegrown seedlings. Fancy concrete.
Who makes the tastiest taco? Where's the loveliest lobsterboat tour? What is the one hike you just can't skip? We logged the miles to bring you this handy, savvy, witty guide to our favorite Maine everything. We've already covered the Best of Maine Food and Drink, Culture, and Family. Here's another excerpt from the July issue, featuring this year's editors' choices for the Best of Maine Home and Garden.
---
Best Springtime Tradition
Annual Fedco Tree Sale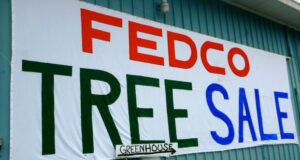 It's just two days in late April or early May, but ever since 1984, the annual Fedco Tree Sale has been a red-letter event for Mainers with a green thumb. The Fedco warehouses just off I-95 in Clinton are filled with apple, peach, pear, plum, cherry, and nut tree saplings, plus blueberry bushes, rootstock, and vines, and close to 3,000 folks come from all over the state to shop and visit with friends they may not see again until the Common Ground Country Fair. It's a rite of spring. 213 Hinckley Rd., Clinton. 207-426-9900. fedcoseeds.com
Best Fancy Dinner Party Cookwear
Culinarium
Scarborough's Jordan Castro had no concrete plan for a concrete business. A specialist in concrete-mix design, he once made a concrete salt-cellar for his own use that so impressed friends, he started selling them online. That led to Culinarium, which Jordan founded with his wife, Annastasia. The company offers a full line of concrete kitchenware, though it's not the same stuff that makes up your sidewalk — it's an "advanced cementitious mix," using small particulates combined with recycled marble and granite dust from the countertop industry. The resulting products look like ceramic or aluminum, but with handsome and distinctive colors and textures. 46 Maple Ave., Scarborough. culinariumkitchenware.com
Best Greenhouses
Roots 'n' Shoots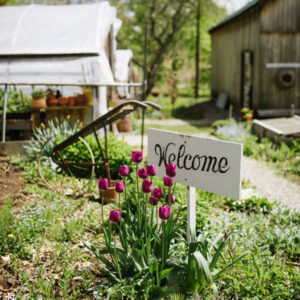 When Claudette Nadeau first came to Montville in 1979, she was a self-taught hobby gardener who liked giving away seedlings to friends and neighbors. Roots 'n' Shoots grew organically (no pun intended) from those relationships, and today, a couple hundred Mainers visit her three MOFGA-certified greenhouses on spring weekends for a wide variety of flower and veggie seedlings. Nadeau knows most customers by name, like she knows which plants attract beneficial insects, which peppers are best for cooking, and so on. With only herself as a full-time staffer and tucked at the end of a dirt road, Roots 'n' Shoots is no glamorous garden center — which is exactly why we love it. 40 Peavey Town Rd., Montville. 207-589-4655.
Best Way to Downsize
Bungalow in a Box
It might sound like a Saturday Night Live skit, but Bungalow in a Box is a real company at the forefront of a legitimate movement. Woolwich's Raoul and Vicki Hennin started Bungalow in a Box — basically prefabricated, prestained panel homes in kit form — some 15 years ago, before the "tiny house" trend caught on. Bungalow in a Box uses standard designs, customized to individual tastes. Their structures are ideal for remote locations and as diverse as a 60-square-foot tree house and 12-foot-by-24-foot mountain retreat. 425 Montsweag Rd., Woolwich. 207-443-5691. bungalowinabox.com
Photos by Cait Bourgault.
---
Buy this issue of Down East and get the full list of this year's Best of Maine winners, in categories ranging from Food & Drink, Culture, and Lodging, to Family, Self, Community, and more!