Deering High School, Portland
Allan Monga
[dropcap letter="A"]llan Monga's story is so quintessentially American, it's little wonder it went viral earlier this year. Monga arrived in the U.S. from Zambia last summer, seeking asylum, and in the fall, he enrolled as a junior at
Deering High School
in Portland. He was nervous about speaking English. He'd certainly never heard poetry performed before. But a teacher introduced him to
Poetry Out Loud
, a recitation competition run by the
National Endowment for the Arts
. He excelled, winning the competition at Deering, then the regional competition, then the state championship, where he came out on top with
his rendition of three poems, including "I am the Smoke King," by W.E.B. Du Bois.
Although Monga has a Social Security number and work authorization, his lack of citizenship prevented him from competing nationally. Officials at Deering took up the fight, as did a few pro bono attorneys, and in April, a federal judge ordered the NEA to allow Monga to compete in the national semifinal round. A few days later, Monga represented Maine in the competition in Washington, DC.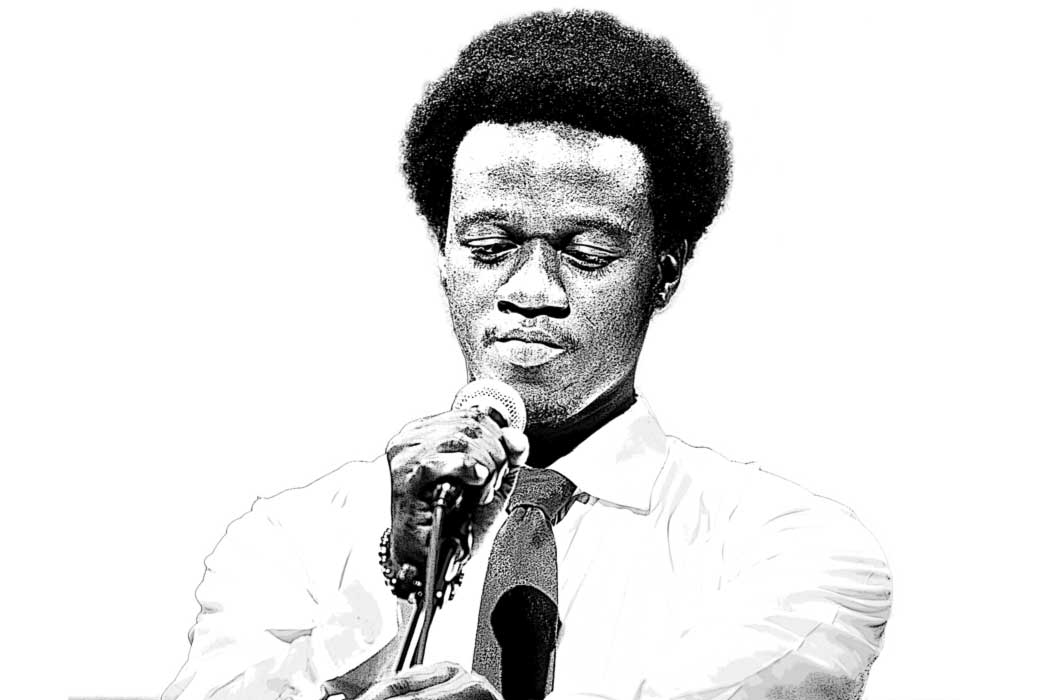 Old Home 
Zambia
New Home 
Westbrook. Last year, after arriving in the U.S., Monga first spent time living at Portland's Preble Street Teen Center.
Book Interests 
He's recently been into Tim O'Brien, author of the 1979 National Book Award winner
Going After Cacciato
.
Side Trip 
While in DC for the poetry competition, Monga stopped by Capitol Hill to meet with Representative Chellie Pingree.
"I don't think they'll ever stop, as long as they have a voice to sing," she says. "I think they'll just keep going forever."
He didn't bring home the prize, but Monga's story made the national news, turned him into a quasi-celebrity at Deering, and helped boost poetry's cachet among his fellow students. "Everyone wants to do it now," he says with a laugh. "Poetry now, at my school, it's like a sport."
Deering is Monga's favorite place in Maine, which he says has been true since the day he first walked through the nearly 100-year-old building's columned front entrance. "At the beginning of the year, I had this thought like, 'Oh my goodness, I'm going to an American school. I don't know what's expected of me.' But when I got there, it was a whole different story. It felt like home.
"I wake up every morning looking forward to going," he says. "Other kids are like, 'Oh no, it's a Monday.' For me, it's the opposite. I'm like, 'It's Monday! Let's go to school!'"