Photographs by Mark Fleming
Crazy cat people inspire Susan Shaw. They send her videos of their felines nuzzling, tossing, and wrestling Dr. Pussums Catnip Pillow Sacks (from $3.99), which the Shaw family ships by the thousands each year from their workshop in Turner. Shaw shares the vids on Instagram, along with photos of her tabby, Sula, the Pussums Cat Company's CEO. The Shaws use only potent, pesticide-free catnip. "It's the good stuff," Shaw says. "It has the highest Nepeta cataria oil content available in commercial catnip." That's why Sula works strictly from home. "I can't bring her to the shop. She'd be high all the time."
Check out a few more of our favorite Maine-made pet products.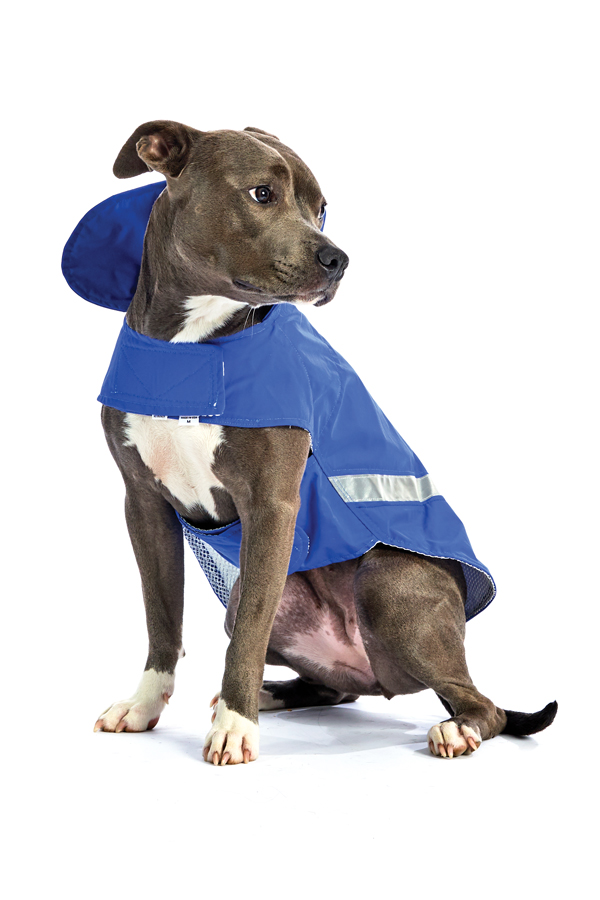 Bella, a year-old, blue-nose pit bull, models a Gore-Tex raincoat sewn by retired Cape Elizabeth teacher Jean Montesano. She made her first coat, in blaze orange, to protect her fawn-colored boxer during hunting season. In 2007, with some encouragement from staff at Portland's Planet Dog, she launched Doggie Safe n Dry. From $29.95.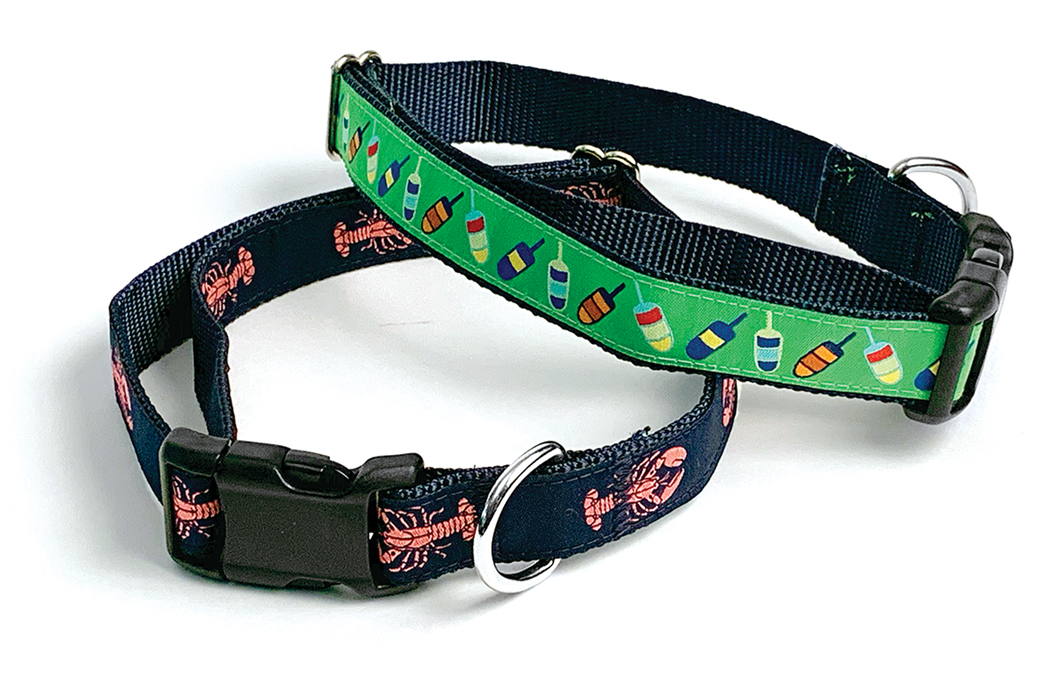 Caissie Roberts made her first collars for her rescued black Lab, Mia. Friends on social media thought Mia was so fetching that they begged Roberts to make collars for their own dogs. "This is my accidental business," she says. She buys fabric from a variety of sources, but the Maine Lobster, Maine Moose, and Maine Buoy are her exclusive designs. From $8.25 Main St., Machias.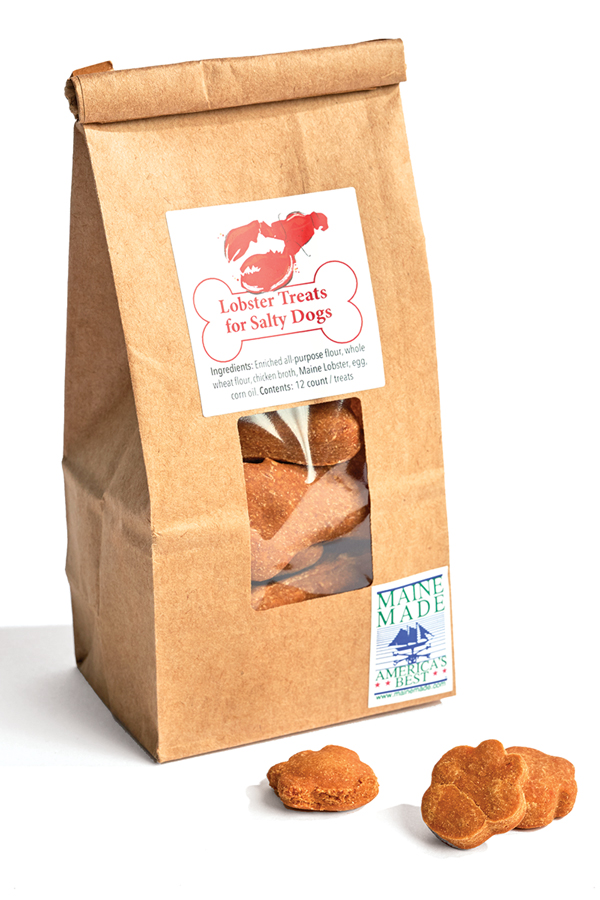 Patricia Havener, of Friendship, started making these biscuits in 2012, when low lobster prices challenged lobstermen like her husband, Greg, to make ends meet. Pat grinds a portion of Greg's catch and mixes it with flours, eggs, corn oil, and chicken broth. Sound good? Happy news: Havener makes lobster crackers for people too. $7.95 a dozen.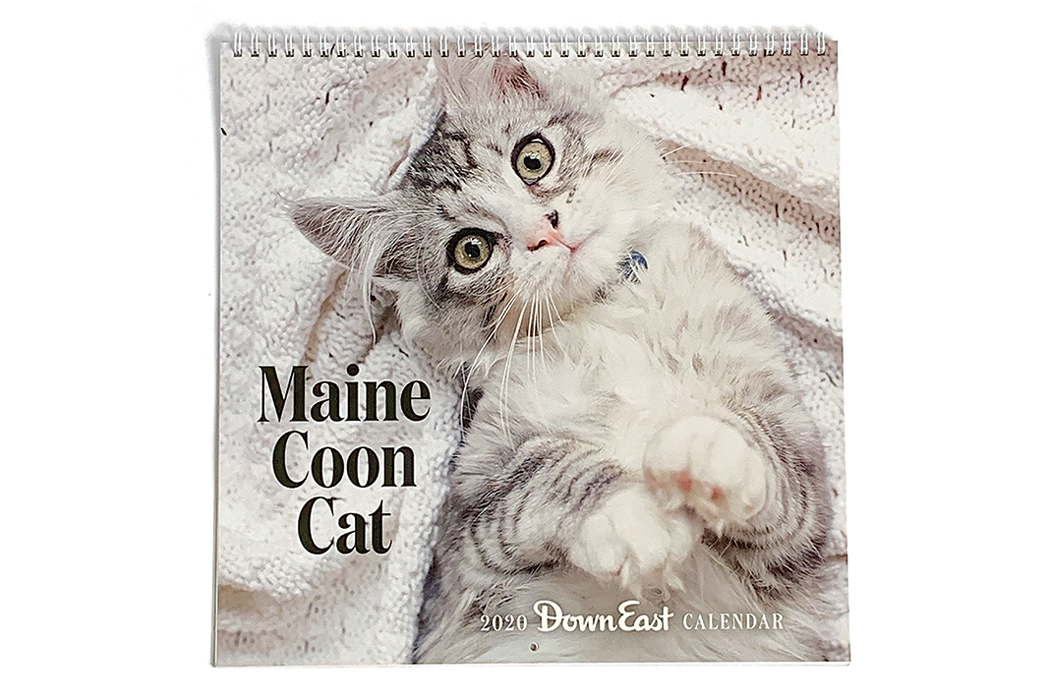 Every year, Down East photographers scour the state in search of big, fluffy Maine coons to grace one of our most popular calendars. In addition to photos of these gentle, shaggy beauties, the calendar offers fascinating trivia about coons and other cat breeds (did you know that the Maine coon has the longest whiskers of them all?). $14.99.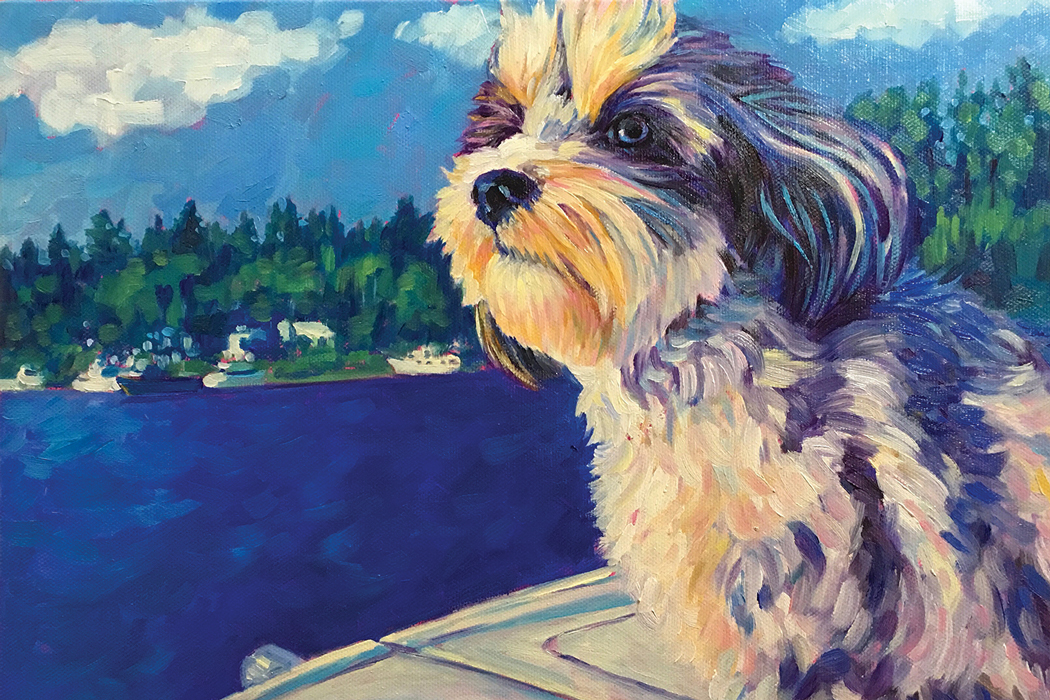 Yarmouth artist Betsy McLellan works from photos, but her colorful oil paintings are expressive, sweetly humorous renderings of a pet's spirit, not blandly faithful reproductions. McLellan has painted many a man's best friend, not to mention cats, goats, and even hedgehogs. From $155.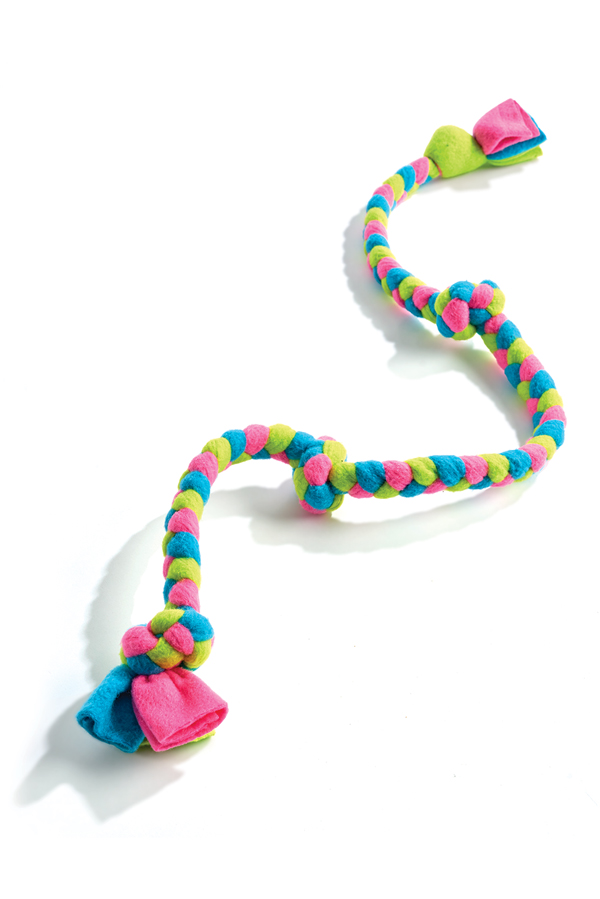 Designed by a dog owner, Loyal Biscuit's Tug ME is the result of experimentation with many materials. Today, David Vanorse, father of Loyal Biscuit founder Heidi Neal, cuts the soft but tough fleece into strips, which are then braided by inmates at Charleston Correctional Facility. From $10. Stores in Belfast, Brewer, Hallowell, Rockport, Rockland, and Waterville.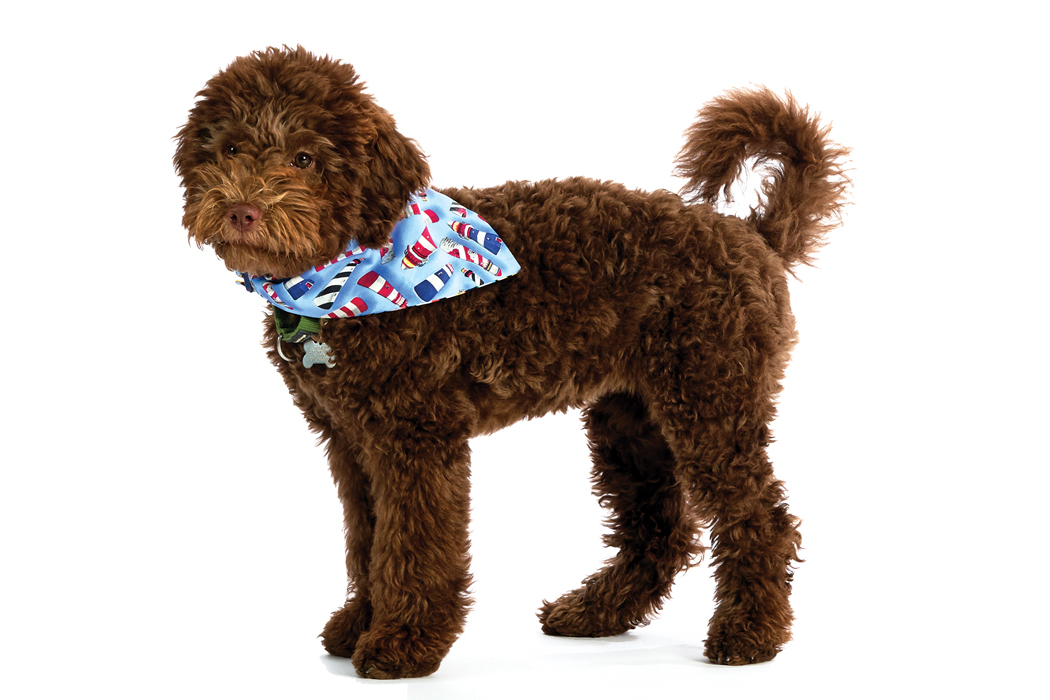 After her miniature schnauzer, Mack, lost one too many bandannas, Janice Kanzler, of Newburgh, created the BarkDanna, which attaches securely with a side-release buckle. Here, 4-month-old goldendoodle Nutmeg wears the lighthouse BarkDanna, from Kanzler's Mainely Maine collection. $15.