219 Mill St., Rockport. 207-594-0694.
By Jesse Ellison
Photographs by Nicole Wolf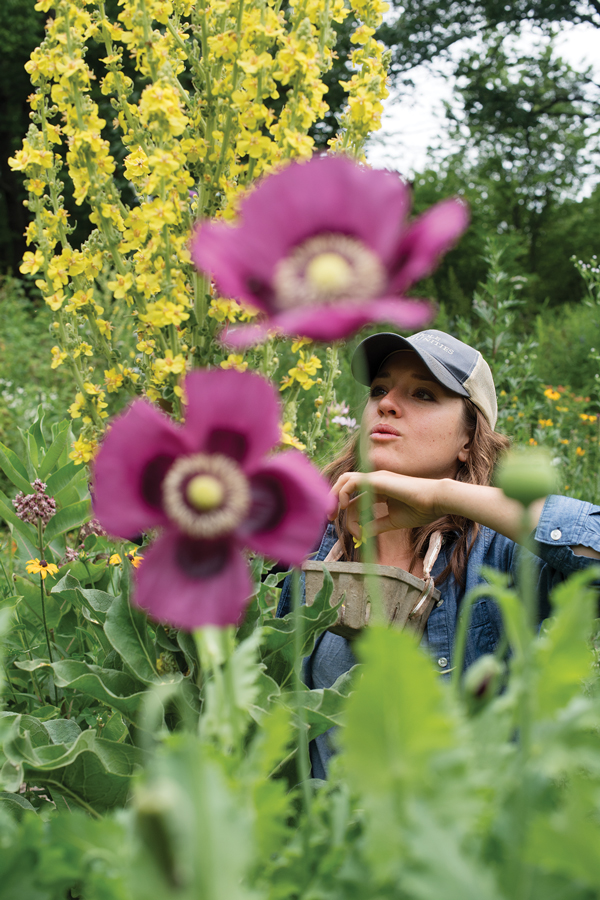 [dropcap letter="T"]he row of Washington hawthorns that herbalist Deb Soule planted along her driveway "as babies" almost 25 years ago are now a towering hedgerow and hangout for some 60 species of birds. On both sides are gardens that annually yield more than 1,500 pounds of herbs, which Soule makes into teas, tinctures, oils, and elixirs for her 33-year-old apothecary, Avena Botanicals.
Spread out over three sloping acres, the gardens are certified as both organic and biodynamic. The latter designation means the farm is managed holistically, its interdependent elements working together to create a healthy, self-sustaining whole. In Soule's telling, it's a magnificent, interconnected web of life.
She has an intimate knowledge of seemingly everything here, from the particularities of various bird species to the growing preferences and medicinal properties of dozens of plant varieties. To make her remedies, Soule cold-infuses herbs in oil or steeps them for weeks in spring water and alcohol.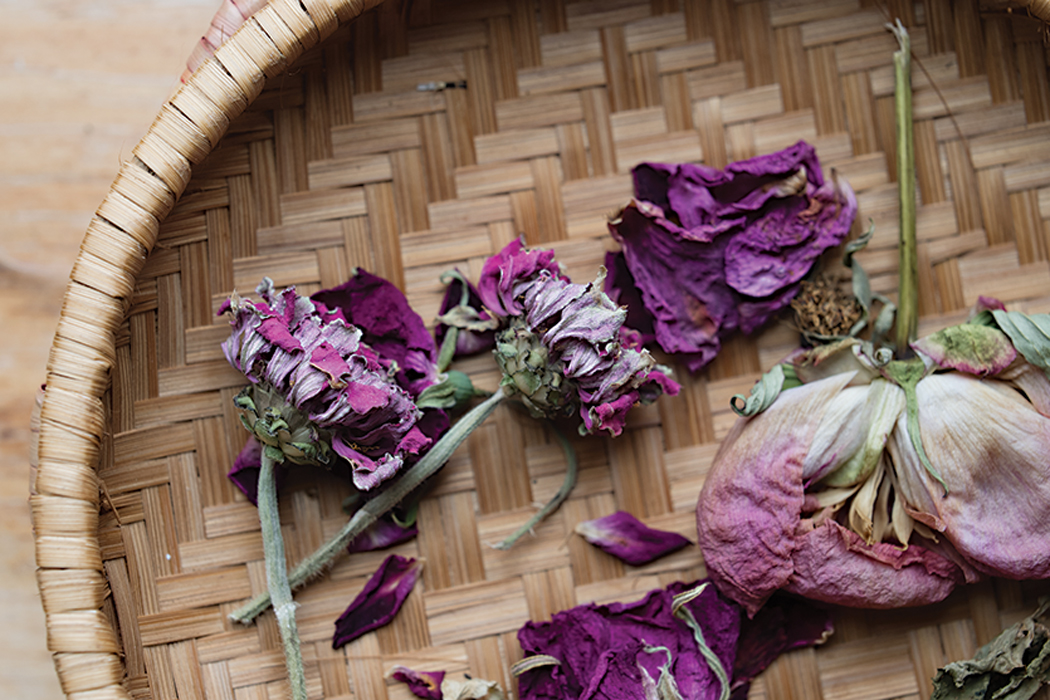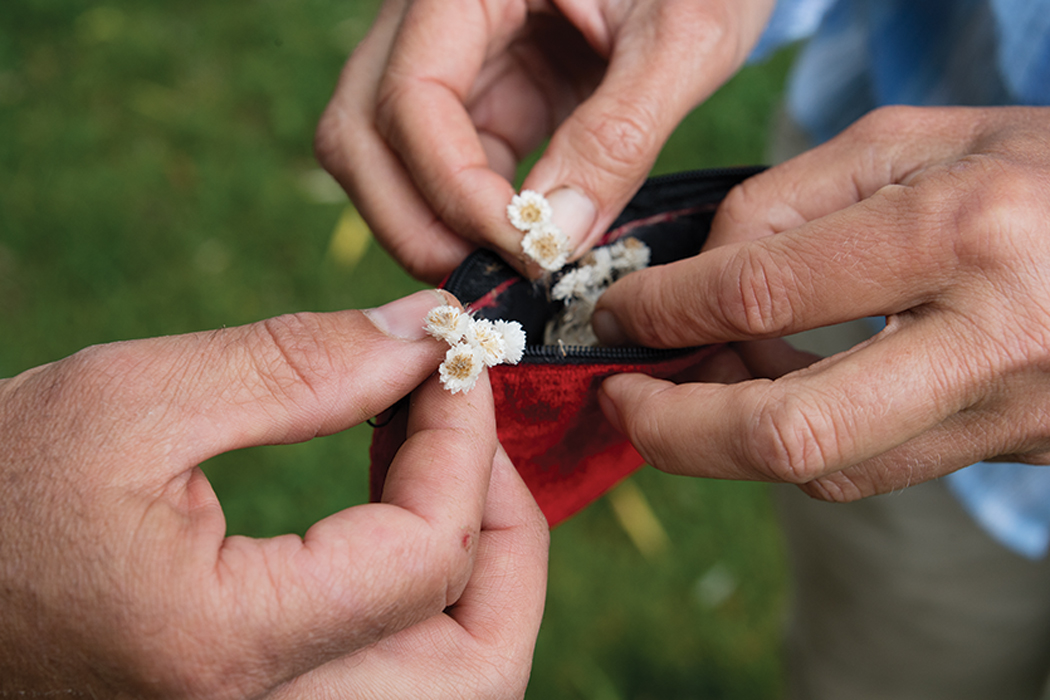 Harvested herbs are typically cold-infused in oil or steeped in spring water and alcohol in a production facility on the Avena property.
---
While it's easy to understand how an elderflower creme made with coconut oil, rosewater, and beeswax might moisturize skin or a lemon-balm-and-calendula salve soothe lips, the proclaimed benefits of other Avena products are less intuitive. A rose-petal elixir is said to ease feelings of impatience and agitation and cultivate "compassion for oneself and others." The Broken Heart Remedy combines hawthorn, pansy, and motherwort to ease "feelings of sadness and heartache due to loss or separation from a loved one."
Soule gives twice-monthly garden tours in summer, welcoming visitors with cups of "tea" poured from a glass jar spinning with pink rosa rugosa petals and mint sprigs. On a recent afternoon, wearing mud-caked work pants and a torn T-shirt bearing images of hummingbirds, she spoke to a small, rapt audience in the shade of a giant willow. Her eyes lit up as she discussed birds, bees, bugs, and the healing power of the hawthorn hedgerow's blossoms and berries. "See," she said, looking around in wonder. "This is life giving life."
---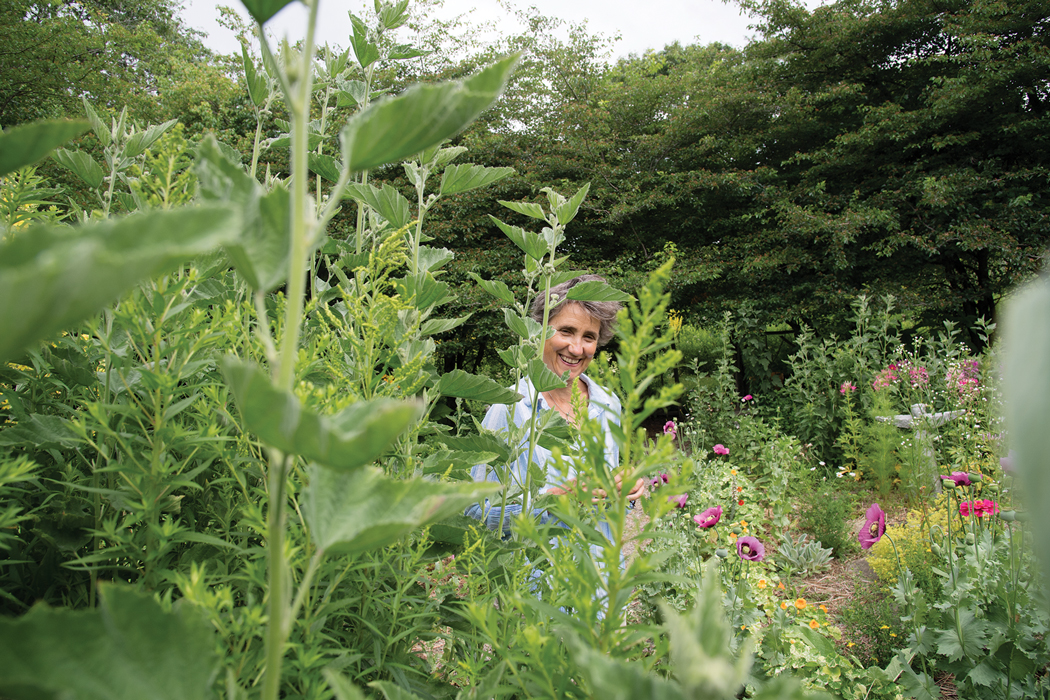 Tell us More Deb Soule
What drew you to working with plants?
I was raised in Paris, Maine, in the foothills of the Appalachian Mountains. My father's mother was hearing impaired, so her senses were heightened. Her curiosity and the depth of her ability to observe the natural world were transmitted to me. It's foundational to my work.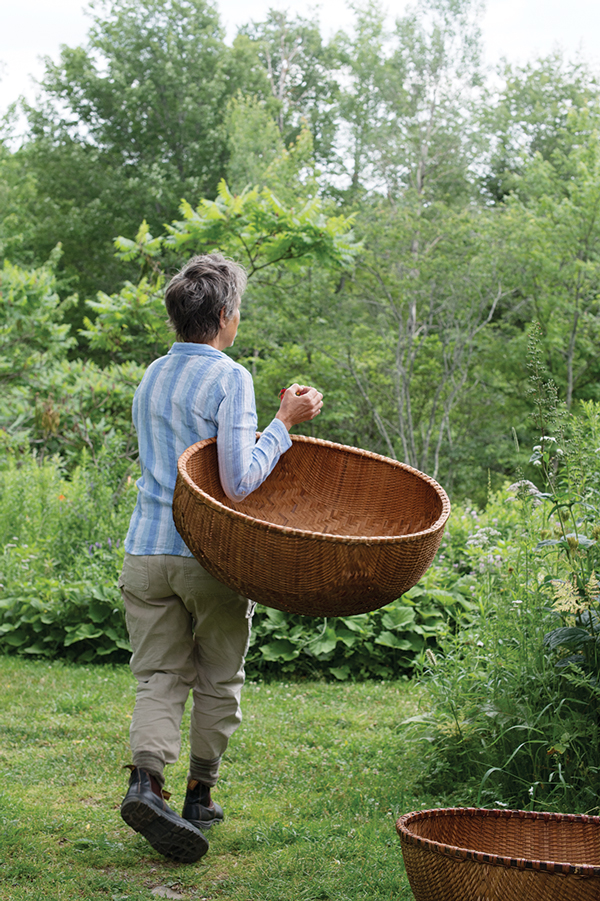 Any other inspirations?
An older man down the road let me put in a vegetable garden. He was using some kind of chemical powder on his eggplants and his tomatoes. My whole mouth burned. I was like, "What just happened?" Later that same summer, someone sent me an organic gardening magazine, and I started to put two and two together.
What are some medicinal species native to Maine?
We have some species of hawthorn trees that grow in old fields. Valerian grows on the roadside, from here up to Belfast and Ellsworth. Meadowsweet also grows in great abundance — the flowers are great for tea for nausea and acid reflux. But I'm more of an advocate of people growing plants than harvesting wild plants. For one thing, you don't know what's happened on the land. You also don't know if there are folks living in that area who are dependent on
those herbs.
What might we find in our own backyards?
I'm a huge fan of dandelions. I want people to learn that dandelion greens are edible and incredibly delicious. The flowers are also edible, but they're especially important because they're one of the first nectar sources for honeybees and the ruby-throated hummingbird. I would love to see people stop spraying weed killer and instead let their lawns benefit pollinators.