Jesse Ellison is a Down East contributing editor.
Oprah Winfrey, Hillary Clinton, and Queen Elizabeth are among former customers of what is now Waterford Puzzle Company.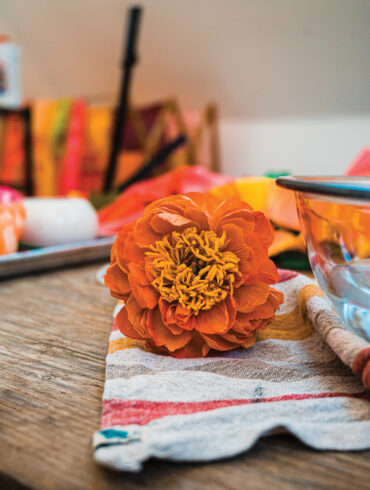 For the Dixfield artist behind Flower and Jane, creating lifelike blossoms went from a colorful pastime to a fruitful business.
The pandemic closed Togolese drummer/chef Jordan Benissan's Waterville restaurant — so he opened another one.
All over the Pine Tree State, Mainers are parsing their new, unalienable, and ambiguous right to grow and raise what they eat.
From its projector room in the top of a lighthouse, the Shotwell Drive-In marries the new and the nostalgic.
But if you sell, you'll be left house-hunting in a seller's market. So what's a Maine homeowner to do?
Chris Newell followed a winding trail to his new role as executive director of the Abbe Museum. Now, as Maine's museum of Wabanaki culture confronts both the pandemic and its own colonialist underpinnings, he's helping blaze a new one.
Last month's auction of a former retreat center felt like an epilogue to an era of corporate largesse.