We're raising a glass this holiday season to the rise of Maine wine.
Maine vintners have long had a knack for wines made from apples and blueberries, fruits we have in abundance. But as the wine scene has grown, so too has the range of ingredients and styles. Local wines are showing up on more and more store shelves and restaurant wine lists, and for good reason: there are some delicious ones out there, perfect this time of year for pairing with holiday eats.
Red
Carbonic
Oyster River Winegrowers
929 Oyster River Rd., Warren. 207-542-0079.
Pairings
Hearty Christmas-dinner meats, like prime rib or lamb, or even a pre-dinner cheese platter, especially if you lay some pungent cheeses on there, like Époisses or Stilton.
Notes
Winemaker Brian Smith believes in doing things the old-fashioned way, making wine by hand, without the help of modern equipment. The natural wines and ciders he bottles completely reflect the place they're made. Maine is a notoriously hard place to grow grapes, on account of the long, harsh winters, so vineyards often truck in grapes or grape juice from out of state. But in Carbonic, Smith uses hearty, locally grown varietals — Marquette, Cayuga, Sabrevois, Frontenac Noir, and Vidal Blanc — to produce a fresh, juicy red with lip-smacking acidity.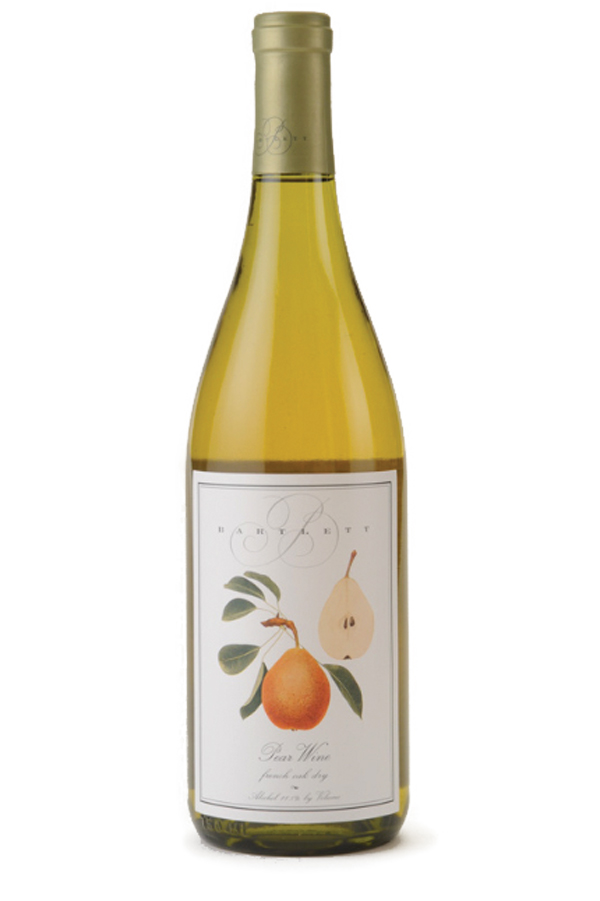 White
French Oak Dry Pear
Bartlett Maine Estate Winery
161 Chicken Mill Pond Rd., Gouldsboro. 207-546-2408.
Pairings
Surf or turf: a classic roast turkey or a New Year's Eve lobster dinner.
Notes
Since 1983, when Bob and Kathe Bartlett first started selling dry blueberry wines at their winery, they've set the standard for non-grape wines in Maine. Their fruit wines aren't cloying oak bombs — they actually go well with food rather than steamrolling it. The French Oak Dry Pear is medium-bodied with a mineral quality reminiscent of a good Chablis, although the pear character still comes through distinctly. The barreling creates a balanced flavor, none too sweet. Chardonnay drinkers will be into this one.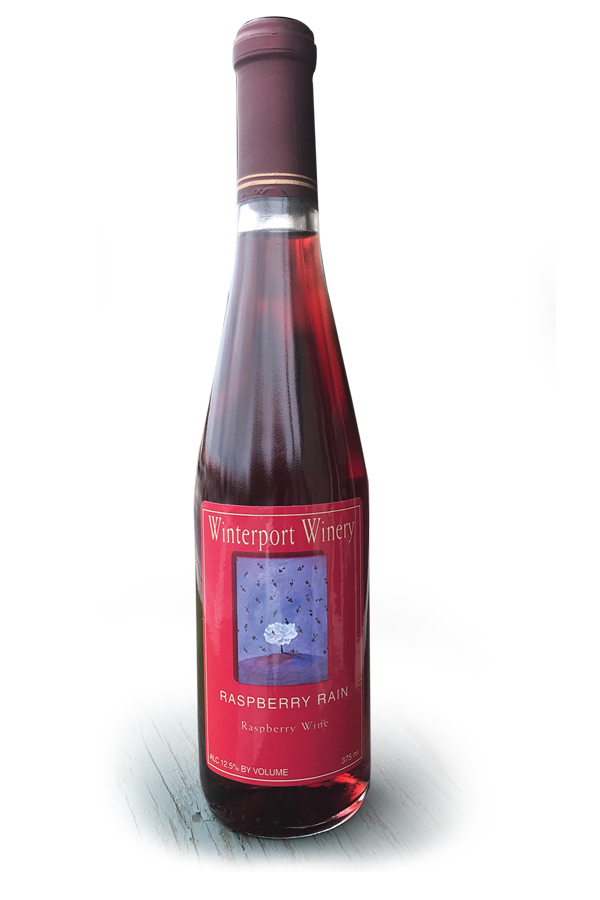 Dessert
Raspberry Rain
Winterport Winery
279 South Main St., Winterport. 207-223-4500.
Pairings
Whatever you love to serve after a holiday meal. Something fancy, like hazelnut torte or chocolate pot de crème? Check and check. Pumpkin pie? Why the heck not?
Notes
There isn't much that the Anderson family, who runs Winterport Winery, won't turn into wine. Since opening in 2001, they've introduced apple, apricot, blackberry, grape, pear, blueberry, cranberry, and raisin in their various sparkling, still, and dessert wines. The bestselling of their after-dinner indulgences, Raspberry Rain is a rich, velvety sipper, bursting with raspberry flavor but with enough restraint to be infinitely drinkable. Great in the glass, it would be equally versatile in the kitchen, reduced to a sauce for sweet or savory dishes.
Join us for an all-day wine adventure in the midcoast on June 28, 2019! We'll get a special insider look and taste of wines from Cellardoor Winery, Savage Oakes Vineyard, Oyster River Winegrowers, and Fat Friar's Meadery. See tour details and booking.