Some longtime Portlanders remember a saltier city, arching an eyebrow at the influx of chefy restaurants luring national media and gastro-tourists. But plenty of Portland's time-tested, unfussy places have managed to stick around — reason to think that old- and new-school can coexist just fine.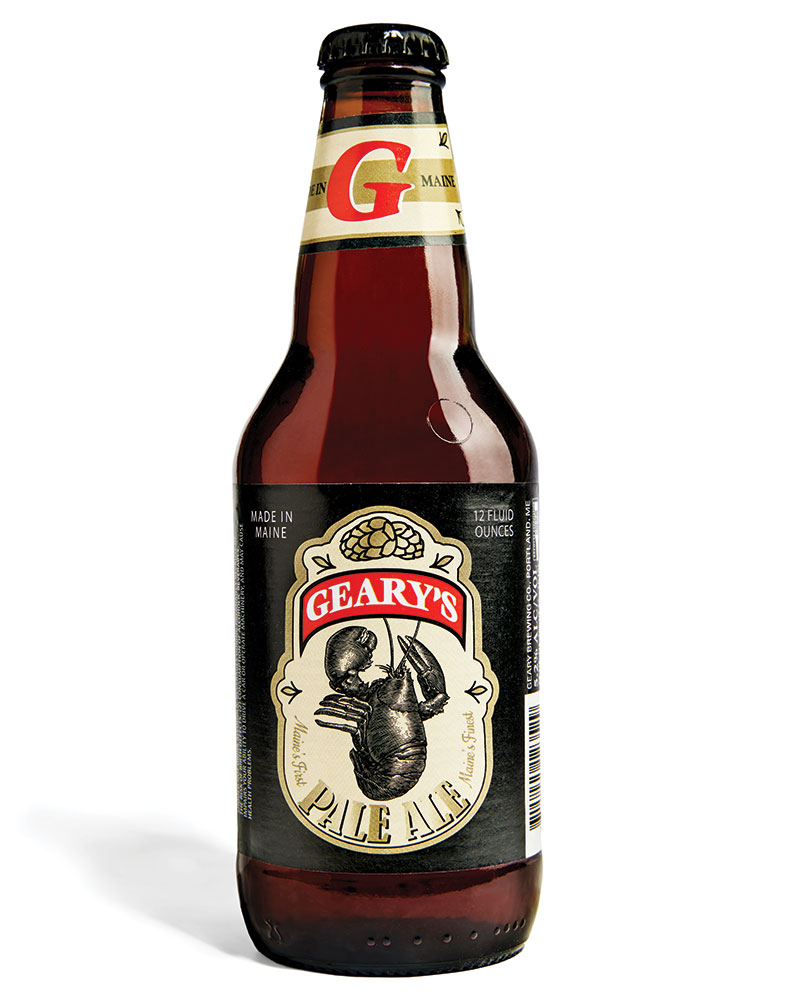 Before Maine had some 150 craft breweries, it had one: Geary Brewing Company opened in 1986 and has been bottling its crisp Brit-style pale ale ever since. But even the granddaddy of Maine breweries changes with the times, lately introducing a "contemporary" line that includes Pulling Traps, a juicy, hazy, big-flavored (and trendy) New England–style IPA.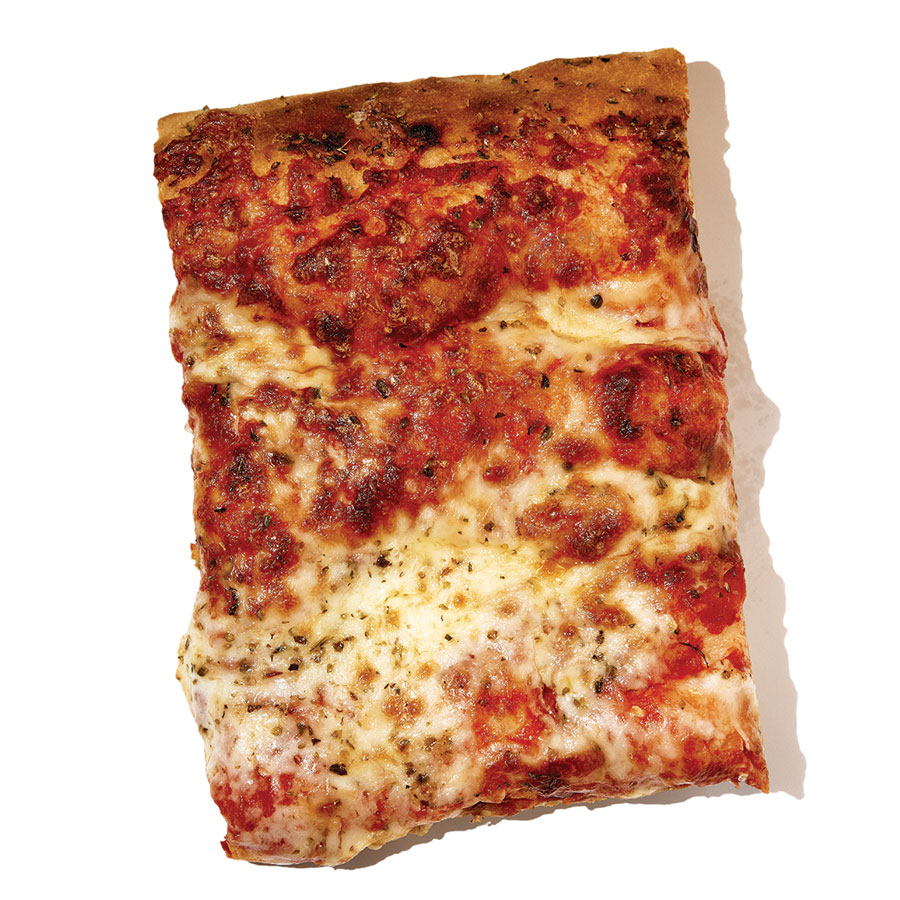 The hurried weekday lunch crowd jostles through 72-year-old Micucci Grocery to snag slabs of plain or pepperoni Sicilian (above), downing the huge square slices at standing-room-only sidewalk counters. At Radici, open since last spring, a James Beard Award–nominated chef hand-mixes naturally leavened sourdough and tops it with the likes of Taleggio cheese and caper honey.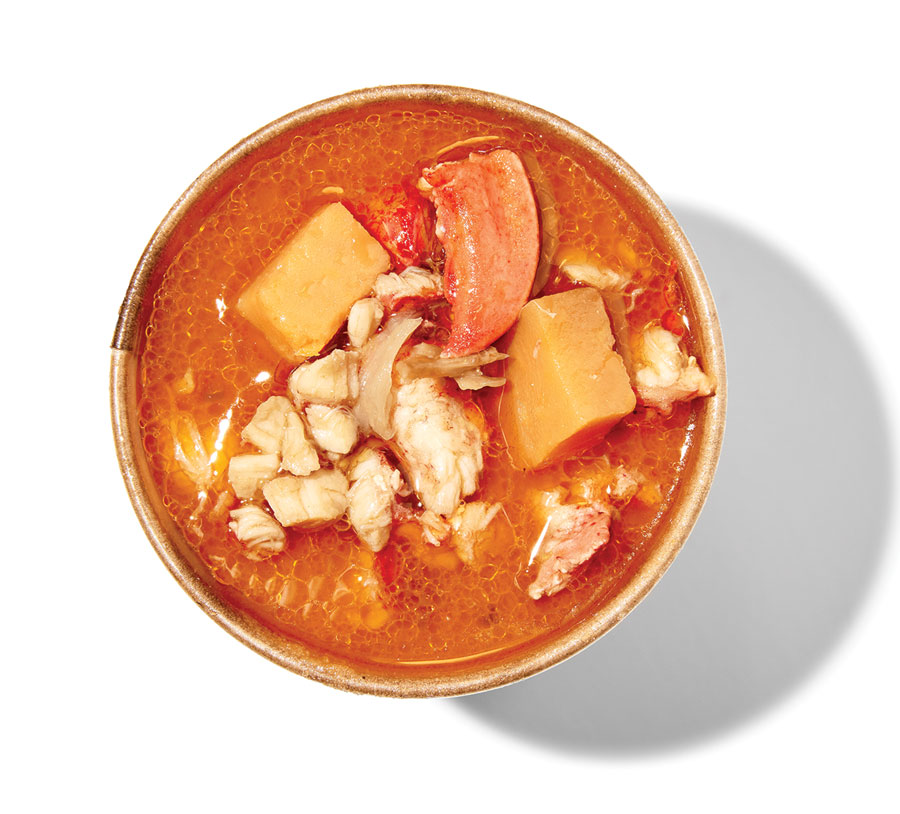 Everything at Gilbert's Chowder House is classic, from crispy fried whole-belly clams to grilled red-snapper hot dogs to lobster stew, the latter a creamy, grease-slicked broth and big chunks of lobster ladled into a paper bowl. A few blocks away, at Eventide Oyster Co., the lobster stew (above) is just as rich — but accented with green curry and maitake mushrooms.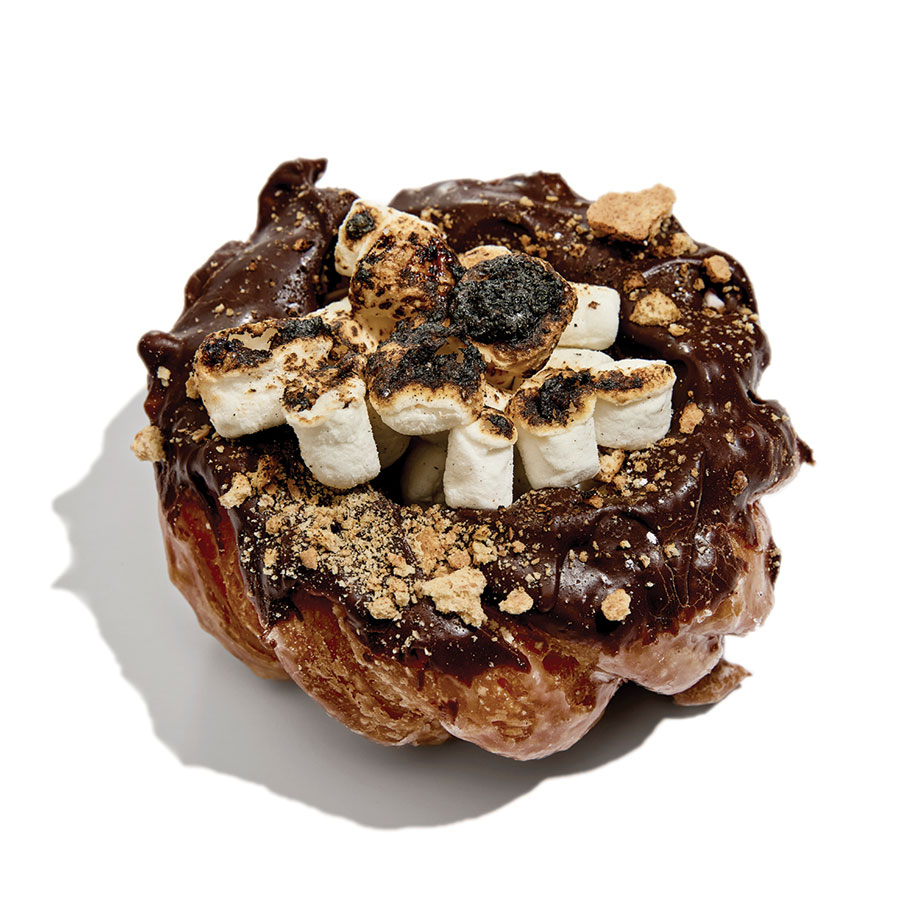 Doughnuts just look like doughnuts at Tony's Donut Shop, where they're glazed, tossed in cinnamon and sugar, or served plain — perfect for dunking in a cup of kept-warm coffee. The s'more cruller topped with brûléed marshmallow at HiFi Donuts (above) looks like a dessert a pastry chef would make at a fine French joint, aptly paired with a macchiato from HiFi's espresso bar.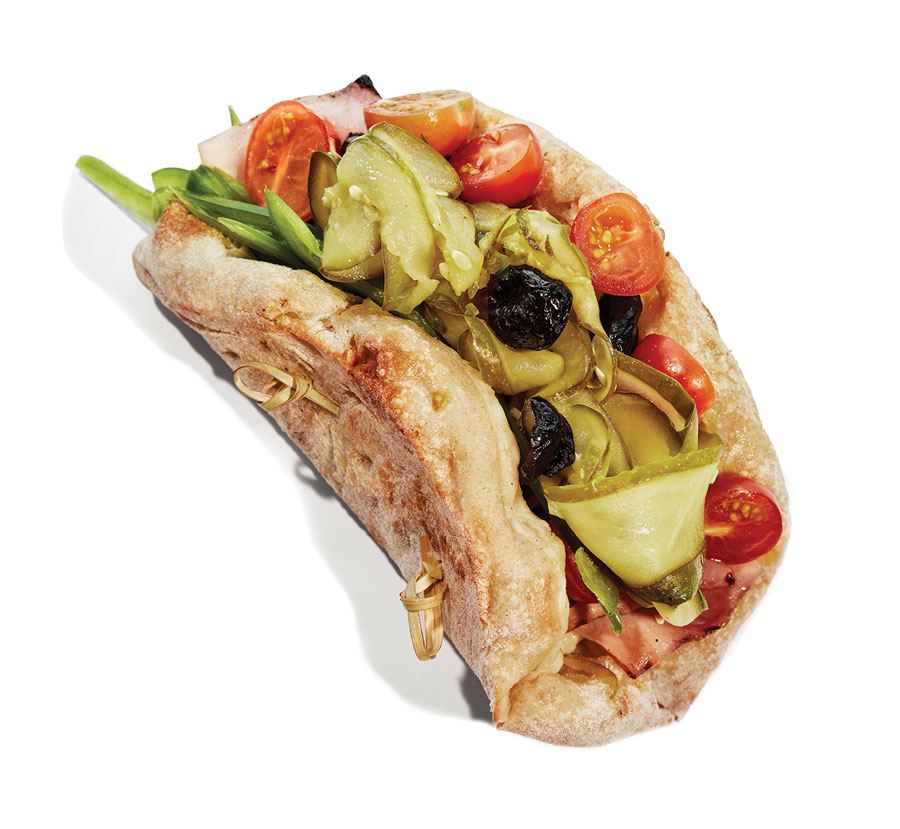 Neapolitan immigrant Giovanni Amato started selling Maine-style Italians from his Portland pushcart in 1902, and the Amato's franchise still serves the fundamentally humble sandwich — no fancy Euro-style meats, just deli ham with cheese, onions, green bell pepper, tomato, black olives, and olive oil in a sub roll. Monte's Fine Foods, opened in 2019, grills the thinly sliced ham and folds everything in a freshly baked flatbread (above) for a dressed-up but earnest homage to the original.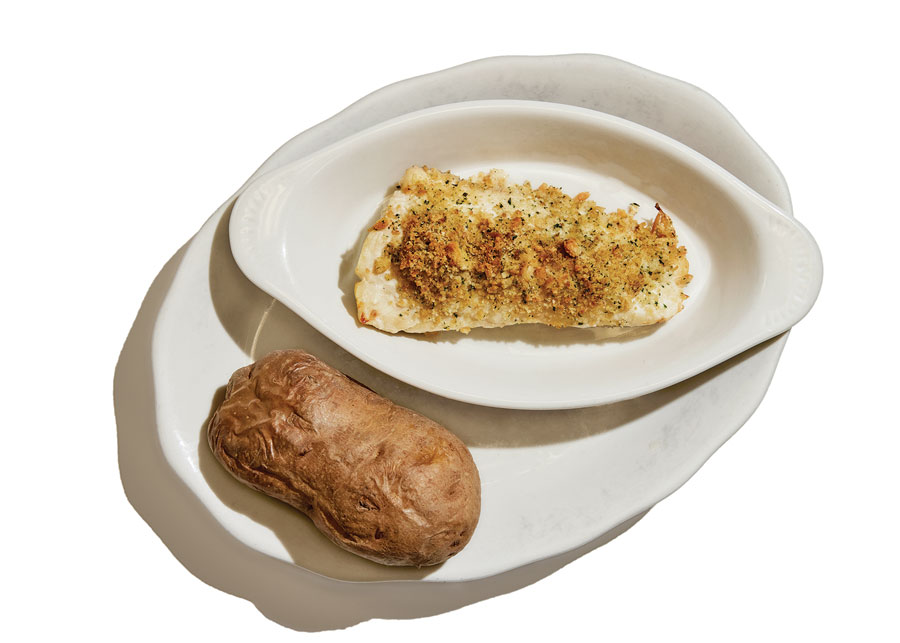 Whether it's cod, haddock, or halibut, New Englanders have straightforwardly broiled their fish with buttery bread crumbs and served it with a lemon wedge since time immemorial, and that's still how haddock is done at Becky's Diner (above). A few wharfs away, also on Commercial Street, Scales is an upmarket place where haddock gets decked out with chanterelles, hakurei turnips, cipollini onions, and fumet cream.
---