By Joe Ricchio
Photography by Douglas Merriam

An uphill jaunt along Hammond Street, branching off Bangor's main drag, starts by the juvenile corrections offices and crests a few blocks later, near the Domino's Pizza. In between, though, lies the city's gastronomic heart. First in the row is the Fiddlehead Restaurant, a farm-to-table trailblazer when it opened in 2009 and still the local standard-bearer for great eats. That same year, the current owners of Bangor Wine and Cheese Company took over the adjacent space, provisioning local gourmands with specialty food and drink. Next door, Massimo's Cucina Italiana first opened its doors in 2007, dishing up haute Roman-inspired fare.
Two-year-old Novio's is still the relatively new kid on the block. Owner Bob Cutler used to run the Family Dog, an Orono hangout for fancified burgers and hot dogs, with toppings like grilled pineapple and Thai-style slaw, and he's bringing the same creative impulse to the fine-dining scene. On any given night, diners might wield chopsticks to nab pink slices of mahi-mahi sushi with avocado, mango, and fish roe, or they might twirl forks in bowls of handmade cacio e pepe, with the typical black pepper and pecorino complemented by the addition of roasted heirloom tomatoes. As a rule of thumb, chef Dustin Cyr changes about 20 percent of the menu weekly.
Tucked inside a street-level semibasement, the place feels like a wine cellar, as tranquil as the menu is freewheeling. Soft lighting washes over the exposed brick and granite foundation blocks. The bar runs one side of the room — the scotch lineup is a particular point of pride — with candlelit tables snugged along the periphery.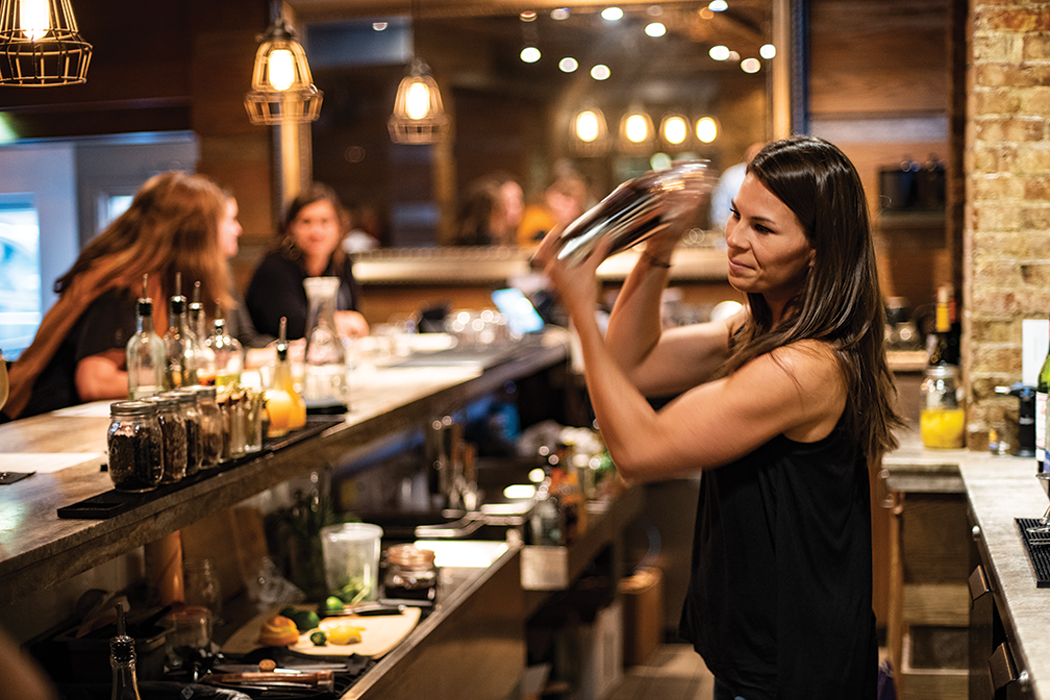 ---
130 Hammond St., Bangor. 207-945-5600.
Price Range
Appetizers $10­–$15, entrées $18–$28.
Sláinte!
An impressive list of liquid offerings includes all four scotch whiskeys in Macallan's rare 1824 Series (heads-up uisgeophiles).
Tip of the Cap
Owner Bob Cutler named the restaurant for one of his UMaine baseball coaches, Ted Novio. "He recruited me here from Arizona," Cutler says, "and he was recently best man at my wedding."
The kitchen is small, and since Cyr couldn't run additional ventilation through exterior walls, he gathered equipment that would help cut down on kitchen smoke: induction burners, a home fryolator, and immersion circulators for preparing ingredients sous vide. The limited space hasn't hurt output. Cyr's local-pork porterhouse, seasoned with a Memphis-style barbecue rub and served with creamy aged-cheddar mac and cheese and slaw accented with flecks of candied bacon, is refined decadence. A recent fish option was pan-seared king salmon with Mediterranean flair: candied orange, lentil arancini, and tzatziki. Lobster chowder has a permanent place on the menu. In the kitchen, Cyr assembles succulent lobster meat, roasted potato, and bacon in a bowl. Then, tableside, a server slowly spills in the silky broth, releasing a tantalizing steam.
Cutler oversees the front-of-house, and his crew performs so cheerily and seamlessly, it feels like a family affair. (I even asked if the staff were all related. They're not.) In nearby Hermon, Cutler and Cyr have a greenhouse, and their shared commitment to ingredients pays off across the menu. I even ordered the basic green salad, something I normally avoid (it's the dining equivalent of reading the dictionary). The lettuce from the greenhouse was remarkably crisp and full-flavored, the perfect bed for heirloom tomatoes, cucumbers, and chèvre, tossed with lemon juice and chili oil.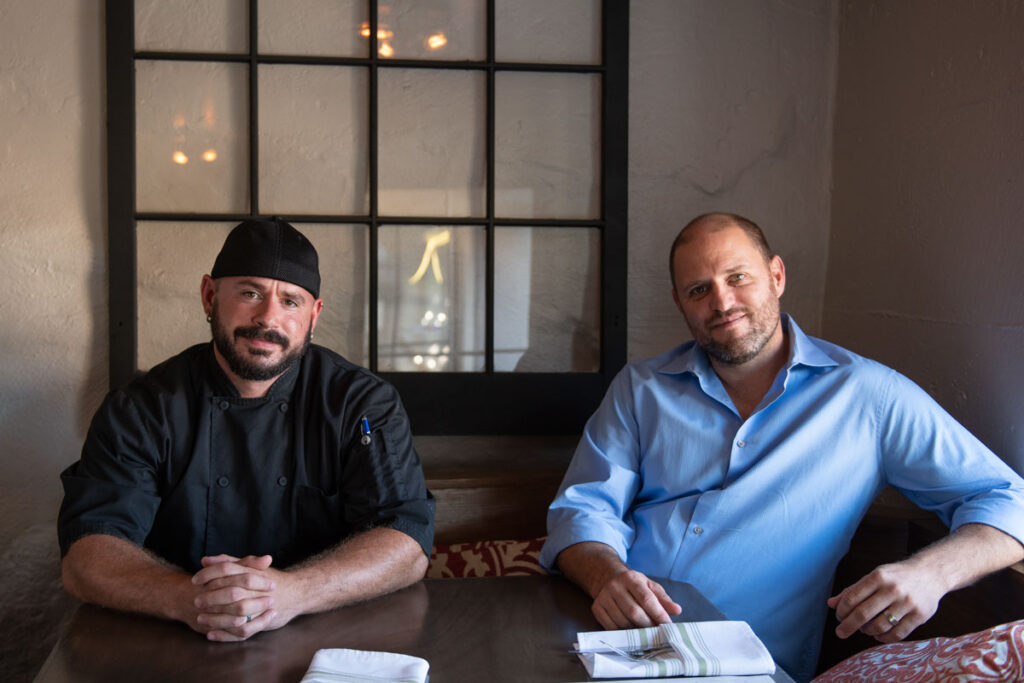 ---
Most desserts, like the Maine blueberry galette with candied almonds, come and go. The chocolate and cheese board is a regular offering, though, and it creates some intriguing sweet–savory combinations. To finish, Cutler offers French-pressed coffee from Portland's Speckled Ax roaster. Cupping a mug in your hands and inhaling the rich aroma makes for a cozy end to a meal amid the brick, stone, and candlelight. But there's also the bar, still stocked with all that primo scotch. One last dram is a pretty fine way to wind down the evening too.