[dropcap letter="W"]hen former Space Gallery executive director Nat May was tapped to curate this year's Portland Museum of Art biennial exhibition — a showcase of contemporary artists with deep Maine connections — he self-imposed a tough constraint: to foster fresh perspectives, he wouldn't include any of the 350 or so artists who've participated in previous biennials. Scouring Maine and beyond, he arrived at a lineup of 25 talented, diverse artists, and he let us preview a few of the show's highlights.
---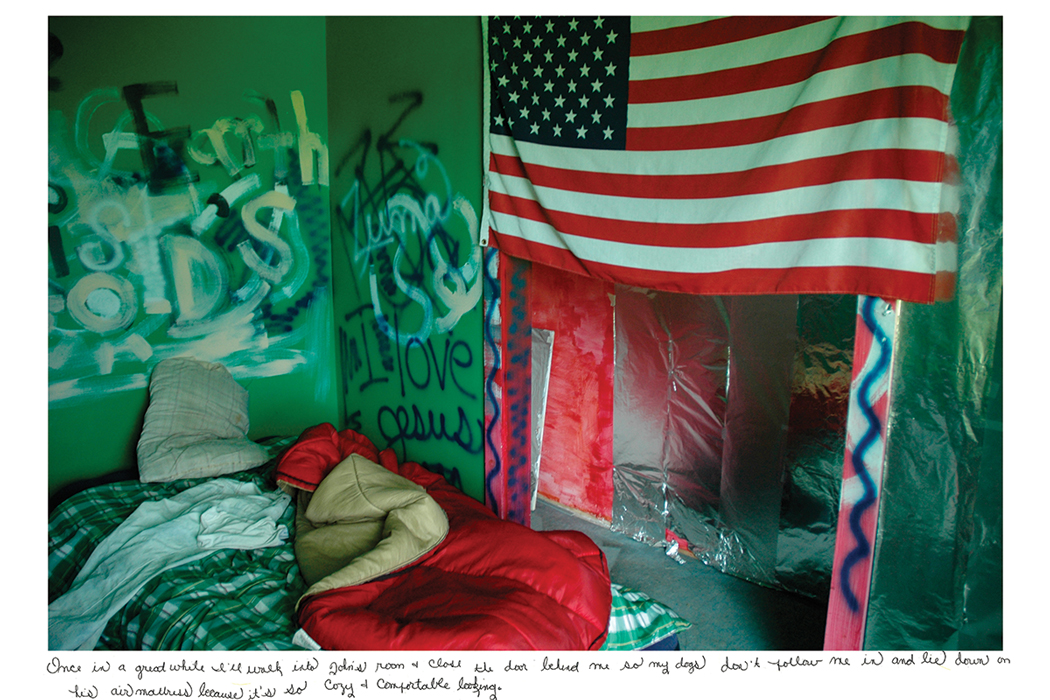 ---
John Harlow, Can't Imagine, 2016, digital photograph and scanned handwriting, 16 x 20 inches.
This photo is from a series Harlow shot in the home of the mother of some kids he grew up with in central Maine. She handwrote notes about each photo, and he scanned them to embed under the image. "He has a really great eye for color and composition," May says, "but more importantly, he's looking intently at life in his community." Plus, Harlow is in his 20s: "It feels important to invite that voice and provide encouragement for him to continue the work he's doing."
[separator type="space"]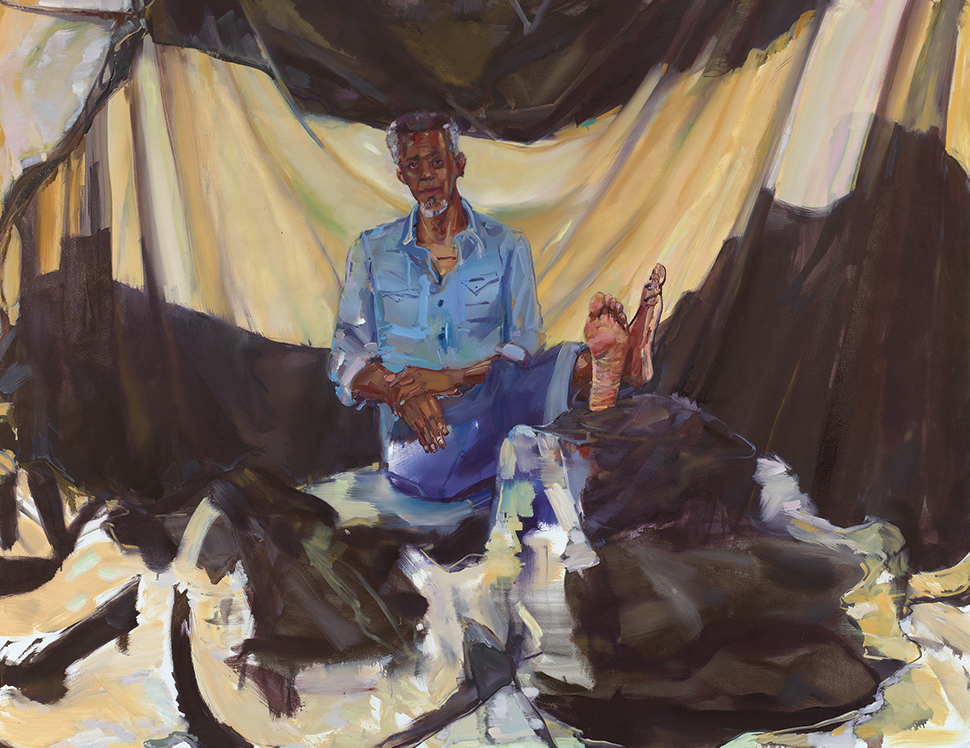 ---
Angela Dufresne, Dean Moss, 2017, oil on canvas, 59½ x 78 inches.
Last summer, Dufresne, an erstwhile Mainer, taught at the Skowhegan School of Painting & Sculpture. While there, she painted some of her fellow faculty, including Dean Moss, a renowned dancer, choreographer, and multimedia artist. "This represents the idea that Maine finds ways to include incredible artists from all over," May says. "Moss isn't a Mainer, but the fact that he came to Skowhegan for this program is an exciting thing to think about."
[separator type="space"]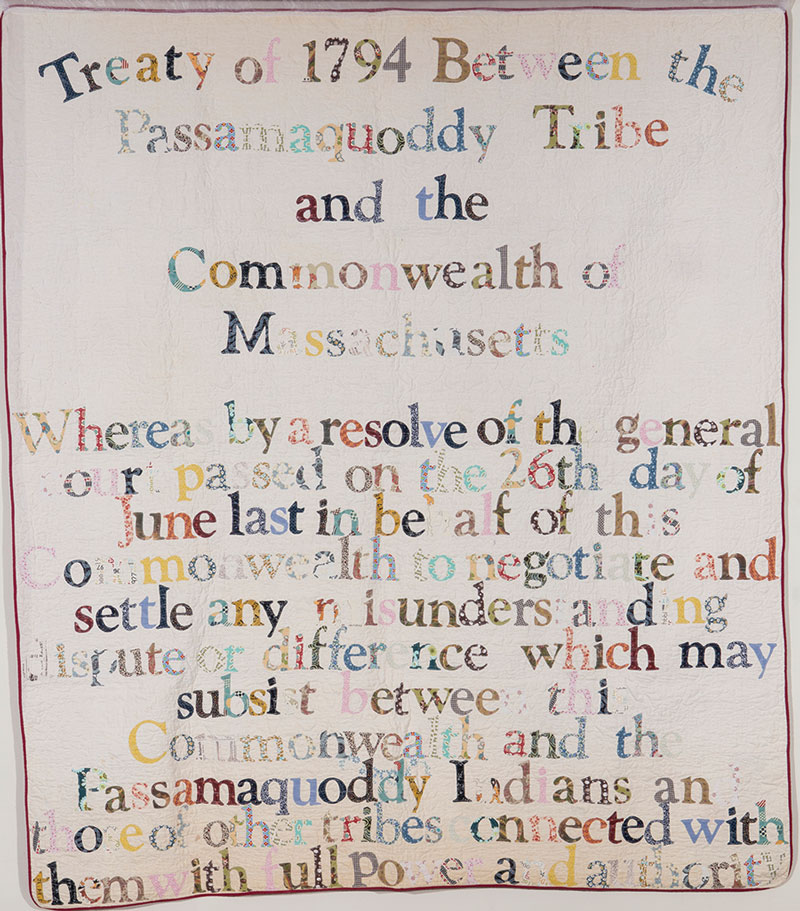 ---
Gina Adams, Broken Treaty Quilt Passamaquoddy 1794, 2016, hand-cut calico letter and cotton thread on antique quilt, 79 x 70 inches.
Adams is a great example, May says, of the fresh voices he wanted: "someone who's shown a little bit in Maine, but has extensive museum exhibition experience around the country." A Maine College of Art grad and self-described "hybrid indigenous contemporary artist" (with Lakota, Ojibwa, Latvian, and Irish ancestry), she stitches the text of broken government treaties on vintage quilts. This one she made after meeting Passamaquoddy tribal elders during her 2016 USM exhibition.
The 2018 PMA Biennial runs January 26–June 3. Portland Museum of Art, 7 Congress Square. 207-775-6148.