By Will Grunewald
Photographed by Mark Fleming
At First Light: Two Centuries of Maine Artists, Their Homes and Studios
Bowdoin College Museum of Art co-directors Anne Collins Goodyear and Frank Goodyear III, along with Farnsworth Art Museum chief curator Michael Komanecky, undertook the unenviable task of picking just 26 artists to represent the sweep of Maine art history. Their winnowing was aided by the conceit of the book: pairing brief biographies with present-day photos of artists' homes and workspaces, as well as of places that inspired them. (Preference was therefore given to artists whose homes are still standing.) It's gratifying to see that Lois Dodd's house was painted as vibrantly as her canvases. And isn't it tempting to see in the gabled and dormered roofline that shaped Marsden Hartley's bedroom an echo of the angularity he gave to so many Maine landscapes? $55, March 10, Rizzoli Electa.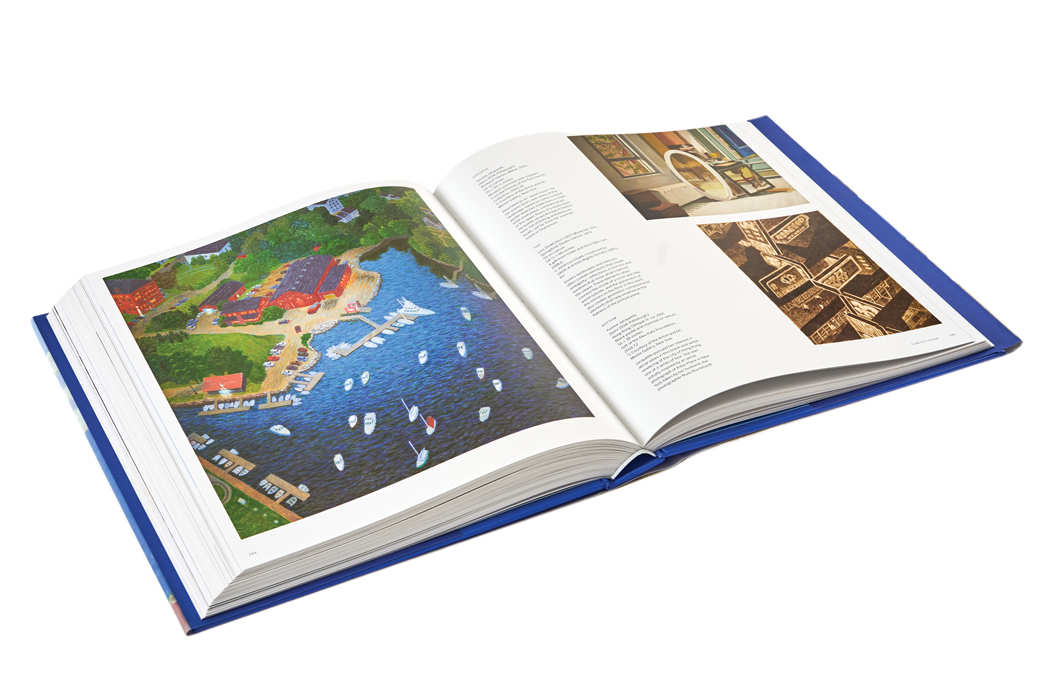 Maine and American Art: The Farnsworth Art Museum
The straightforward title might suggest a straightforward survey of the Farnsworth's collection, but not so. Chief curator Komanecky (who's having a prolific year), curator Jane Bianco, and registrar Angela Waldron each contributed chapters to a book that eschews any single organizing principle. Some chapters focus on particular artists (Waldo Peirce, Louise Nevelson), others on media (watercolor, photography), and others yet on themes from the collection (woods and waters, work). Collectively, they tell the story of two centuries of Maine art from a variety of angles. The fascinating first chapter isn't much about artwork at all: it's a fresh evaluation — supported by recently discovered correspondence — of Lucy Copeland Farnsworth's effort at willing an ambitious art museum into existence in Rockland. $65, March 10, Rizzoli Electa.