Maine's newest communal island retreat may be a gag, but its 250,000 owners still wish they were here.
By Brian Kevin
Photographed by Mark Fleming
[A]n arctic front had just blown in on the January day that Portland bartender Leon Samson set out with his girlfriend, Charlotte Burgess, to inspect his newly acquired island property. As the pair tromped across Liberty's frozen Lake St. George, the wind chill was around 13 degrees, with gusts of up to 48 mph. The only thing even vaguely Hawaiian about their destination — a 6-acre whaleback island, thick with white pines — was its newly bestowed name: Hawaii 2.
Samson cinched the hood of his sweatshirt tight around his ballcap and zipped his black leather jacket to the neck. When they reached shore, the 34-year-old adjusted his orange plastic sunglasses, whipped out an iPhone, and posed with Burgess for a selfie.
"All this for 15 bucks!" he yelled, as the fake shutter clicked.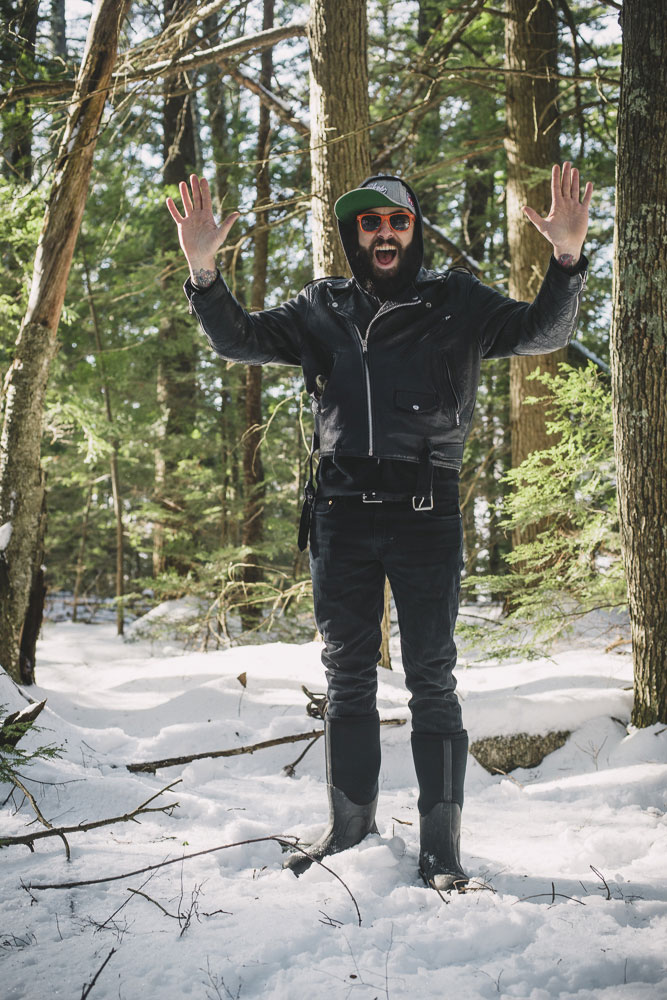 If Samson doesn't fit your image of a tony private-island landowner, that's maybe because he lays claim to just a single square foot of Hawaii 2's wooly interior. The other 250,000ish square feet are owned, respectively, by a quarter-million folks who donated to a holiday fundraising campaign by a Chicago-based game company called Cards Against Humanity. Not for the easily offended, Cards Against Humanity is a party game in which players match cards containing absurd and often salacious phrases to cards containing provocative prompts — think Mad Libs meets Apples to Apples meets a Friars Club Roast. The game has a cult following, and last November, many fans leapt at the chance to pay $15 in exchange for 10 surprise gifts — a promotional event dubbed "Ten Days or Whatever of Kwanzaa." Cards Against Humanity donated $250,000 of the proceeds to a national transparency-in-government foundation. The company mailed small daily prizes like personalized cards and packs of stickers. Then it bought Birch Island in Waldo County for $200,000, renamed it, and mailed every contributor an "exclusive license" to a square foot of it, complete with GPS coordinates for each parcel.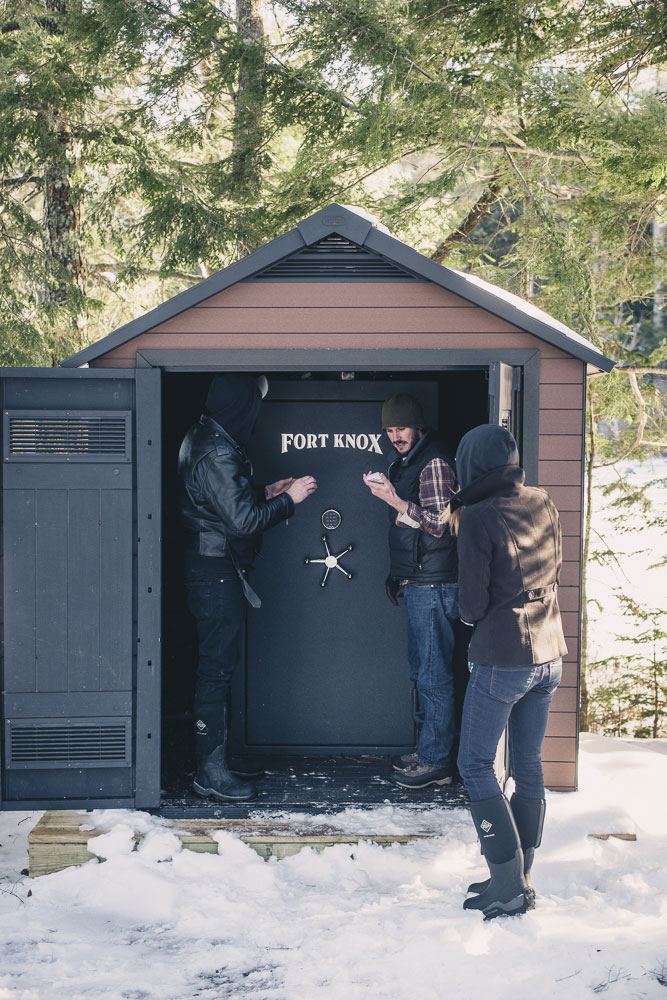 A Down East straw poll of friends and colleagues who own a piece of Hawaii 2 revealed sundry plans among the island's new barons. Casey McClure of Las Vegas, Nevada, says she laughed "incredibly hard" upon receiving her deed and hopes to send a friend to plant a sapling on her plot. Dan Geislinger of St. Paul, Minnesota, muses that the island seems like "a nice place to meditate." Between the two of them, Brad and Darcy Cripe of Lake Geneva, Wisconsin, own three square feet of Hawaii 2 and say they are considering retiring there.
As for Samson, he set out in January to build a cabin on his plot, but the cold must have addled his brain — he forgot the Lincoln Logs back in the car.