SPONSORED CONTENT
Since 2015 the All Roads Music Festival has been showcasing the very best of Maine music talent every May in Belfast, Maine. On Saturday, May 20, more than 30 music artists from across the state will join together to present their work in venues across Belfast, which provides a scenic backdrop for the event in a community that embraces art and culture.
The festival is a program of Launchpad, an Arts Incubator focused on developing the arts and creative economy in Maine through its work with emerging artists, partner organizations and Creative Placemaking initiatives. Each year, All Roads connects audiences with a range of music performers working in various musical genres within the state of Maine. Past performers have included Lady Lamb, Spose, the Mallett Brothers Band, and the Rustic Overtones.
---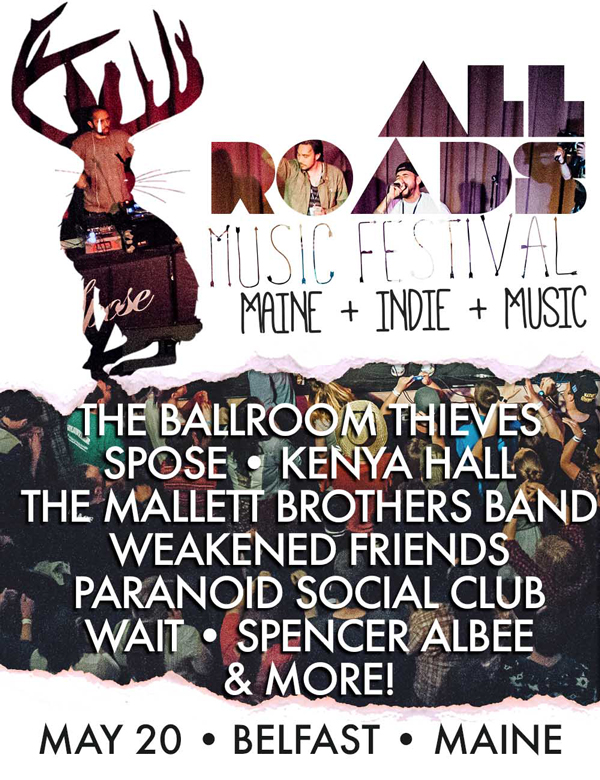 "We wanted a vehicle to showcase all the amazing music artists that Maine produces. I don't think everyone knows what a wealth of talent we have in our local music scenes," explained Meg Shorette, Launchpad's executive director and one of the festival's founders. "For the past two years we have hosted around 1,000 festival attendees, performing artists, and special industry guests in Belfast, this really special community that allows us to use local theaters, churches, the library, and other public spaces to present these performers in intimate settings." What Shorette and the other organizers didn't expect was the positive support coming directly from the performers. "The musicians have really embraced this event and turned it into something special. Many of them know each other, but this festival is the only opportunity they have to hang out, connect, and watch each other perform, which has lead to new collaborations and relationships, and I think the audiences can really feel that energy as well at the fest."
With the support of sponsors including the State Theatre and Oxbow Brewing, the 2017 festival lineup includes performances by the Ballroom Thieves, Weakened Friends, Spose, the Mallett Brothers Band, Spencer Albee, Paranoid Social Club, Chris Ross and the North, GoldenOak, Shane Reis, Kenya Hall, Wait, the Maine Songwriter's Circle, and a very special performance by the 2017 All Roads Legacy Artist, David Mallett.
The full lineup and tickets can be found at allroadsmusicfest.org.