Maine writer Elisabeth Wilkins Lombardo's posthumous novel is a meditation on death — and an engrossing tale about living well.
[dropcap letter="T"]ake care of your spirit. Those are the parting words characters often utter in The Afterlife of Kenzaburo Tsuruda (She Writes Press, October 2018). The living and the dead would be wise to heed them because, in author Elisabeth Wilkins Lombardo's rendering, only the thinnest of veils separates the physical and spiritual worlds. As we go in life, so are we fated to go in death.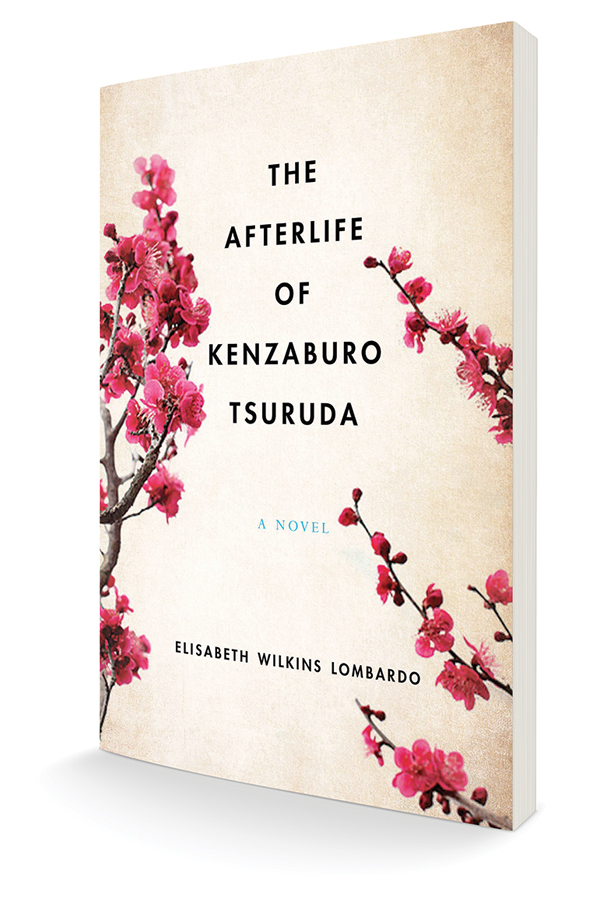 The novel, steeped in Japanese history and culture and Buddhist myth, spans from the 1940s to the 1990s, following multiple generations of the fictional Tsuruda family in what becomes equal parts ghost story and love story. After the death of patriarch Kenzaburo, skeletons start spilling out of the Tsuruda family closet, and his descendants are left to reckon with a complicated past. A scientist and an atheist, Kenzaburo scoffed at his wife's Buddhist piety when he was alive. Plagued by doubts, his spirit must learn to accept his own death so that he can navigate the afterlife and rescue his family, living and dead, from an eternity as "hungry ghosts," a Buddhist state of torment that their collective history destines them for. With help from ancestors and benevolent gods, he manages to return from the dead during Obon, a festival honoring the spirits of loved ones, to redeem himself and his relatives before it's too late.
The origins of the book trace back to the 1990s. Lombardo spent the decade living in Kobe, Japan. After a college study abroad, she decided to stay, embracing the language and the culture, working as a radio and television personality, and eventually meeting her husband, also an American. The couple moved to Cape Elizabeth to be closer to family in the U.S. They had a son, and Lombardo was among the first graduates of the University of Southern Maine's Stonecoast creative writing MFA program. In 2009, she won a PEN/New England Fiction Discovery Prize for a manuscript of The Afterlife of Kenzaburo Tsuruda. In all, she honed the novel for 10 years.
In 2015, Lombardo died of cancer. She was 47. Her book hadn't been published yet, so friends and family took it upon themselves to shepherd it into print. Her husband, Joe, says she would have appreciated the irony in the way her writing and her life converged. It's tempting to read the story as a haunting artifact of preternatural foresight, a facing up to death, which turned out to be approaching too fast. But Lombardo's book deserves appreciation on its own terms, for its elegiac prose, its expansive imagination, and the compassion with which it treats its characters.
Told alternatingly from the perspectives of Kenzaburo, his wife, his sister-in-law, and his daughter, the story unfurls like a scroll, seamlessly moving the reader from one world to the next and back again, a feat of magical realism. Trapped in a purgatorial realm called Yamato, Kenzaburo is confronted with the limits of the rational inquiry he prided himself on in life. "There are many things you do not yet understand, Nephew," a long-dead uncle tells him. "The rules are different in Yamato, and scientific reasoning and logic won't assist you here." He can't puzzle his way out of this problem — only by confronting the truth of the past can he save his family's spirits.
I did not at first comprehend the delicate balance the living and the dead share.
In Western culture, we tend to keep eyes straight ahead — the promise of future generations comforts us in life and gives us hope in death. In Japan, veneration of ancestors is fundamental to a good life and a good afterlife. As Kenzaburo discovers, past and present forever hinge on each other. "In life, and even in death," he says, "I did not at first comprehend the delicate balance the living and the dead share, the two worlds connected like wings to a butterfly, pulsing open and closed, brushing against each other in flight, cleaving together at rest."
The Afterlife of Kenzaburo Tsuruda spans a range of human experiences: devotion and exile, suffering and redemption, love and forgiveness. Lombardo's vivid portrayal of Japan's natural world and the complex mystical underpinnings of ancient and modern Japanese culture lend a rich reality to the fantastical story. Her depiction of Hiroshima after the atomic bomb, for instance, rings true, except maybe for the fact that her characters all survive a day that so many people did not. But survival is almost beside the point. Life and death exist on a continuum in Lombardo's story — the vital issue is how a person lives before dying.
"As living men, we were all afraid of revelations that might have changed our comfortable lives or caused difficulty," a spirit tells Kenzaburo. But in seeking forgiveness, we have the chance to write our own stories in this life and hopefully find peace in the next. "It has been my experience that no one tells you how much a part of life dying really is," one of Lombardo's characters observes.
Eventually, her protagonist comes to understand that what we have done with our lives makes us who we are when we die. It all matters, so take care of your spirit.