New exhibitions reflect on the creative impact of three Maine arts colonies.
By Joel Crabtree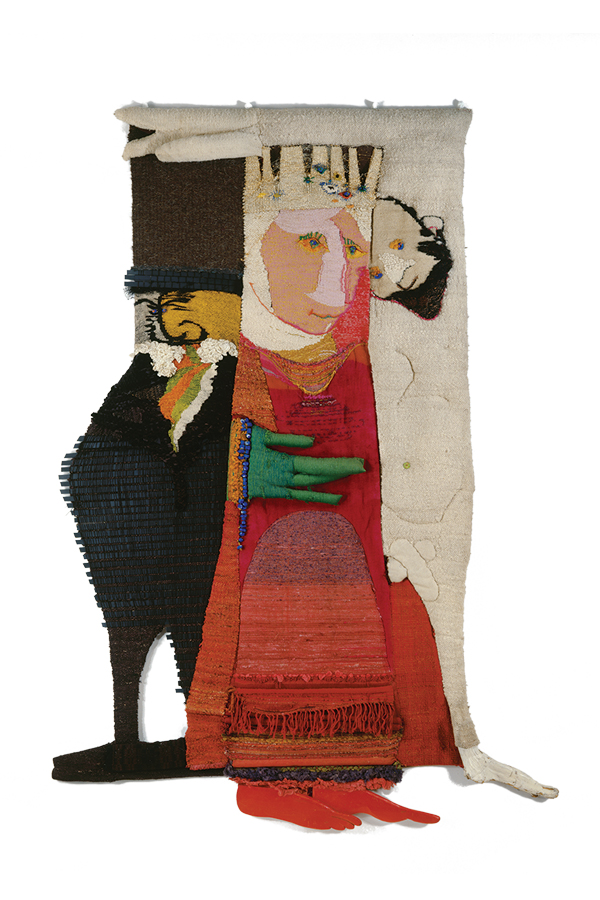 Slab City Rendezvous
Farnsworth Art Museum
April 13–Feb. 9. 16 Museum St., Rockland. 207-596-6457.
After the Second World War, a cadre of young, New York­–based artists started summering on the midcoast, seeking inspiration in the landscape and locals. Figurative painter Alex Katz, abstract painter Jean Cohen, and landscape painter Lois Dodd bought a house on Lincolnville's Slab City Road. "They were looking for alternatives to the abstract expressionism that reigned supreme in critical circles in New York," says Farnsworth chief curator Michael Komanecky. Katz and Dodd helped refocus American art on actual people and places, and their house became a gathering place for contemporaries. Red Grooms's 1964 Slab City Rendezvous, a depiction of the neighorhood with a bunch of its now-famous residents and guests hanging around, lends the exhibition its name.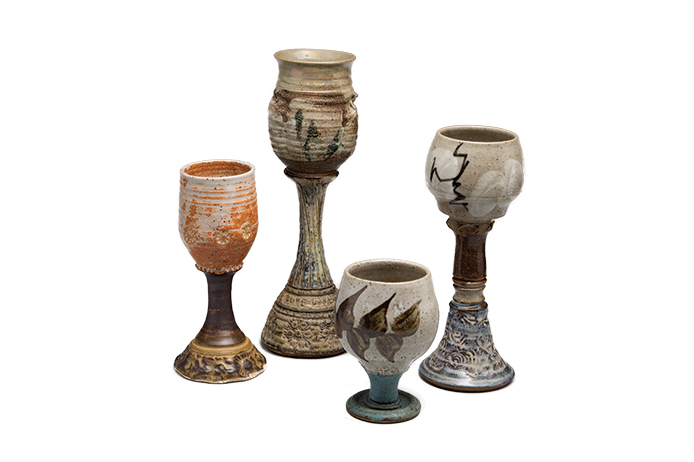 In the Vanguard: Haystack Mountain School of Crafts, 1950–1969
Portland Museum of Art
May 24–Sept. 8. 7 Congress Sq., Portland. 207-775-6148.
Charged with creating an exhibition about Haystack's role in raising ceramicists, woodworkers, and glassblowers to the same critical plane as painters and sculptors, curators Diana Greenwold and Rachael Arauz headed up to Deer Isle to dig through the school's archives. In the process, they digitized more than 1,000 slides and interviewed 70 Haystack instructors and students. The resulting exhibition features 90 works, from textiles to metalwork, plus posters and magazine articles. "The entire craft world at one time or another really was filtering through and making this ever-changing community there," Greenwold says.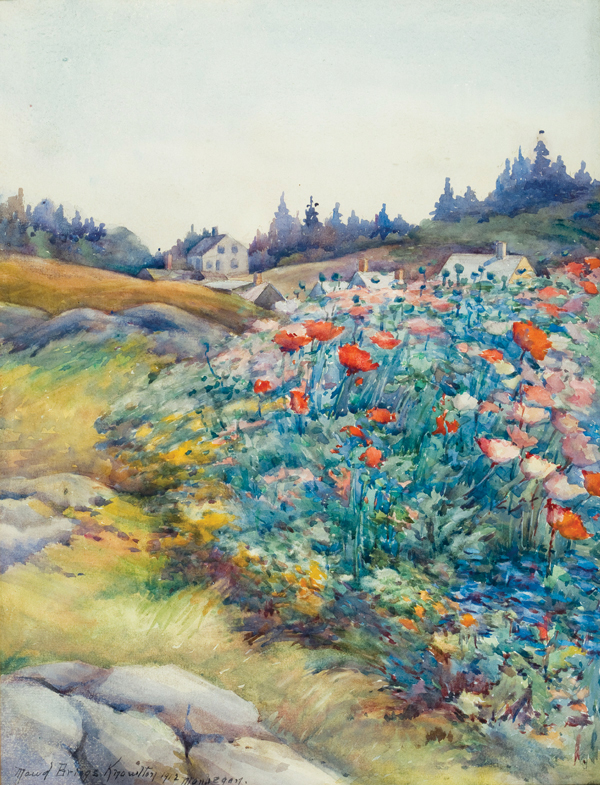 A Life Made in Art: Maud Briggs Knowlton
Monhegan Museum of Art & History
July 1–Sept. 30. 1 Lighthouse Hill, Monhegan. 207-596-7003.
When Monhegan Museum associate director Robert Stahl moved to Monhegan Island in 2003, he found out that his home originally belonged to watercolorist Maud Briggs Knowlton. In the late 1800s, Knowlton became one of the first few women to join the island's arts colony, where Edward Hopper and Rockwell Kent also painted around the turn of the century. Stahl started researching Knowlton and found little about her life and artistic legacy, so the museum began to piece together the first major retrospective on her work, featuring watercolors, oils, etchings, drawings, and painted porcelain, as well as her husband Ed's photographs of island life.