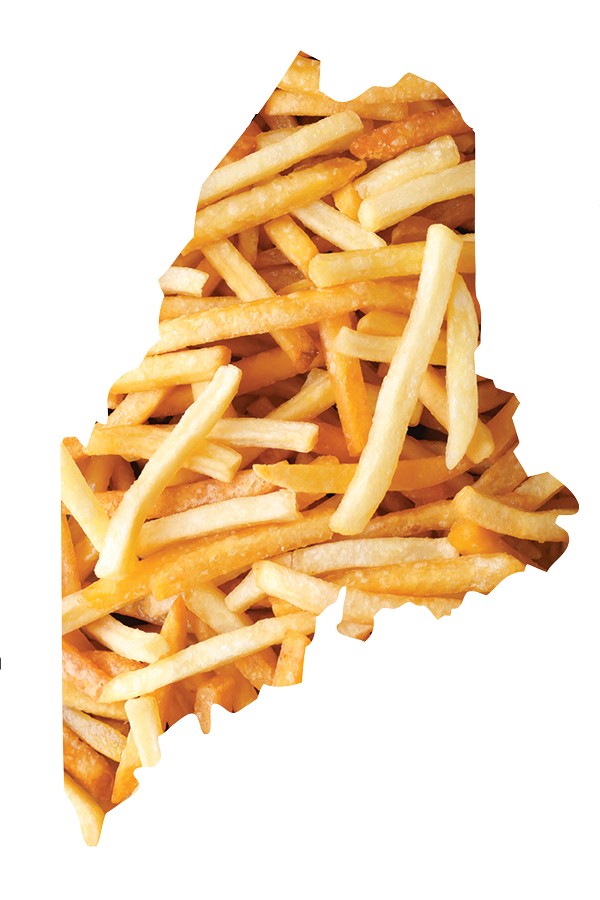 Charleston
Convicted murderer Arnold Nash, 65, escaped Mountain View Correctional Facility for five days. In 1981, in for burglary, he escaped Warren's Maine State Prison farm. In 1973, in for larceny, he escaped Windham's Maine Correctional Center.
Southwest Harbor
Looking for a humane way to cook lobster, Charlotte Gill, owner of Charlotte's Legendary Lobster Pound, started sedating lobsters with marijuana smoke — er, baking them — before dropping them in the, ahem, pot.
Bowdoin
Unicorn root sprouted up in a privately owned field after 131 years without a sighting in Maine. Botanists believed housing sprawl and road expansion had eradicated the rare flowering plant from the state.
Waterville
Bolley's Famous Franks switched from its signature crinkle-cut fries to straight-cut fries. The backlash from furious customers made national headlines, and a newspaper in China reached out to see if the owners would ship a batch.
Alna
The Wiscasset, Waterville & Farmington Railway Museum had a 30-ton covered bridge, originally from near Gorham, New Hampshire, trucked in to span Trout Brook as part of an expansion of the museum's narrow-gauge rail system.
Scarborough
The Scarborough School Department's unmanned, GPS-trackable, 5-foot sailboat made a second Atlantic crossing, washing ashore in Sussex, England. Its maiden voyage, in 2015, saw it arrive on the Irish island of Arranmore.
---