On screamy babies, screamier owners, and other breaches of restaurant etiquette.
[I]t was the crying baby (and crybaby owner) that launched a million takes: Maine enjoyed a not-so-flattering viral moment this summer when Darla Neugebauer, owner of
Marcy's Diner in Portland
, snapped (and we mean snapped) at a table with a loudly crying baby. The baby's mom sounded off on Facebook. Neugebauer responded in kind. Posts were shared, links were clicked, and the whole Internet (along with a glut of editorial writers and TV pundits) had its weekly moment of impotent outrage at . . . whoever.
But hey, we get it — we all have dining-out pet peeves. Track yours with this handy game of Maine Restaurant Bad Behavior Mini-Bingo!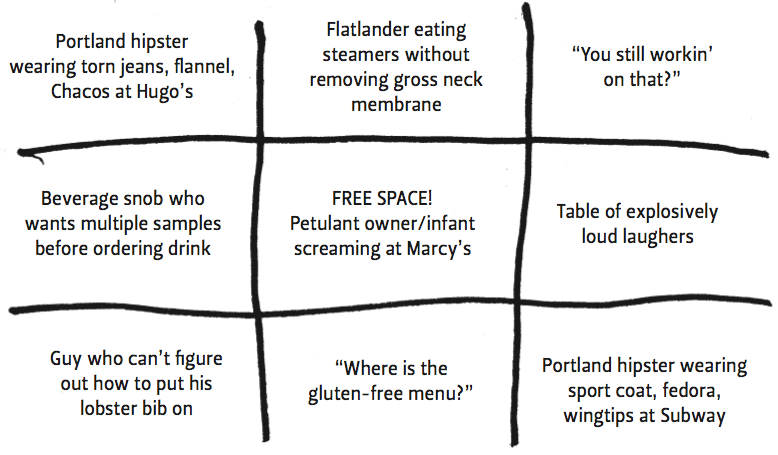 ---
---