By Tina Fischer
The back roads of the Ossipee Valley are quiet and pastoral, perfect for a country drive. And Cornish, halfway between Portland and the White Mountains, is the perfect place to stretch your legs — and go on an antiques-shopping spree. The small village, on Route 25, contains a half-dozen or so antiques shops, and there are many more scattered throughout the countryside. The focus on vintage peaks the last Saturday in September when Cornish hosts both a large antiques fair and an apple festival.

---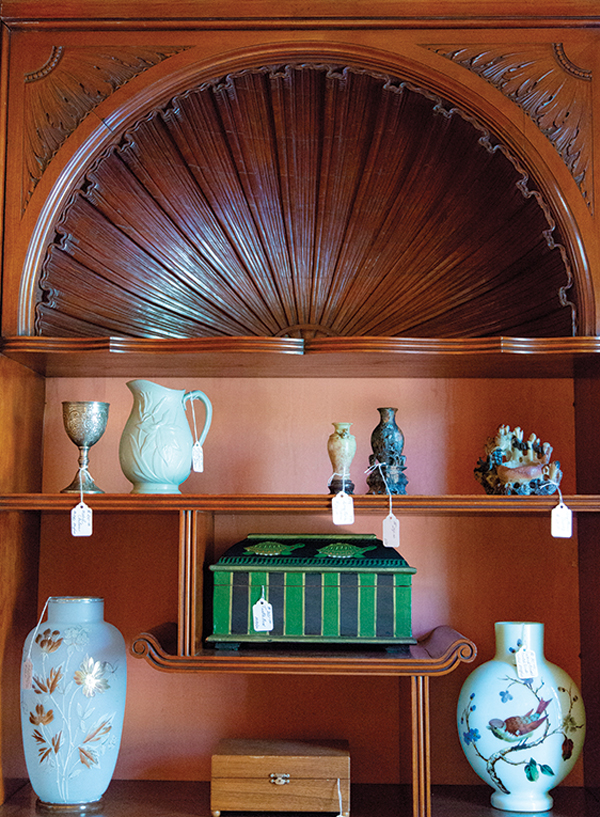 A collector since he was 12, Keith Gamache found the perfect spot for his own shop five years ago. He restored a large horse barn and now sells furniture, mirrors, garden urns, and more from the Federal, Victorian, Shaker, Empire, and Arts & Crafts periods. Porcelain, glass, and metals date from the 16th to 21st centuries, and his lamp inventory is extensive. 104 Maple St. 207-604-9308.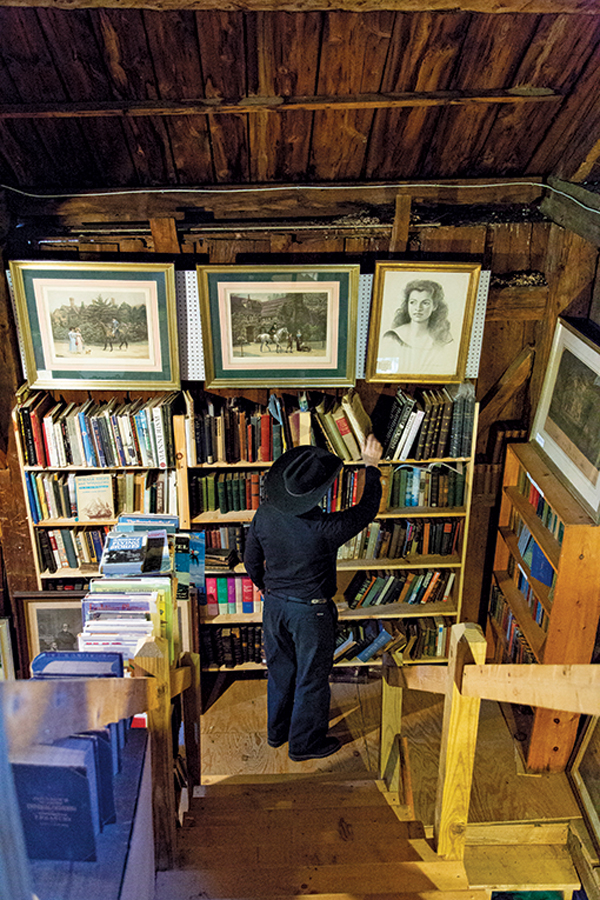 2. The Old Bookshop
Antique Bibles are a specialty at this large barn shop, which is filled with rare books, prints, paintings, maps, and historical documents. David Paulhus also offers film and concert posters and pencil-signed, limited-edition lithographs, some by Jamie Wyeth. 27 Maple St. 207-625-9167.
This stately 1845 house is home to what Cindy Libby calls a mix of "traditional, vintage, shabby, a bit of everything, not all of it old." Nine rooms are filled with ceramics, lighting, and furniture from several periods, including some for children, plus rugs, linens, vintage clothing, and antique toys. Nice touch: the original wood-fired cookstove still stands in the period kitchen. 16 Maple St. 207-625-8916.
Once the village pharmacy, this multi-dealer shop now dispenses furniture-refinishing advice and sells milk paint, which is ideal for farmhouse-style and vintage looks. One of the four owners, Julie Murch, finds that "people aren't coming in just for antiques; we also have vintage and handmade items and gifts." She refurbishes and updates pieces herself, for sale in the shop and for individual customers. 20 Main St. 207-318-5525.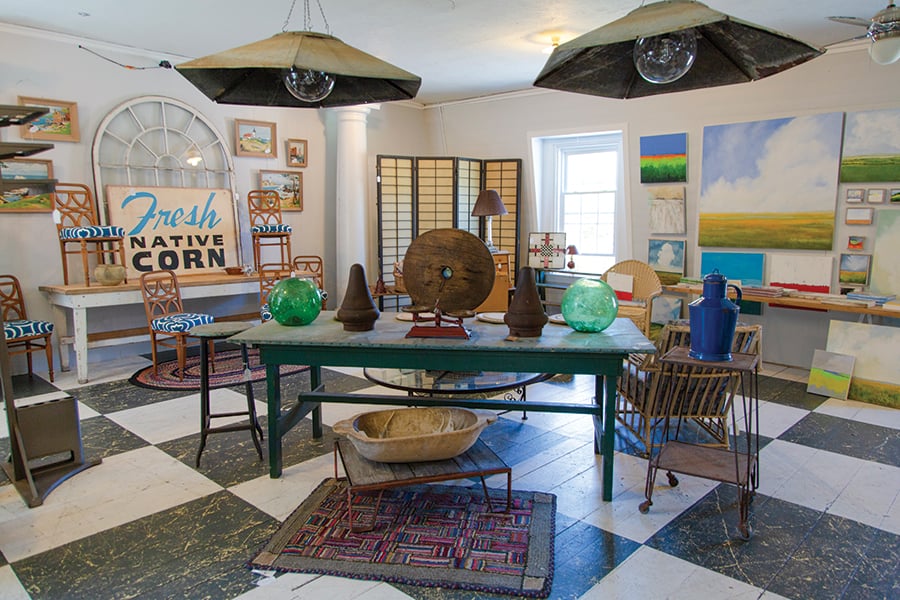 Forty vendor stalls on three floors create an eclectic mix in this huge clapboard building next to the village green. Once a post office and a general store, it's been an antiques destination for 30 years. Lisa Fulginiti, who owns the shop with her husband, Michael, finds today's buyers are often hunting for "items that are functional, even if they want to use them for a different purpose than originally intended — that's fun." 19 Main St. 207-625-8387.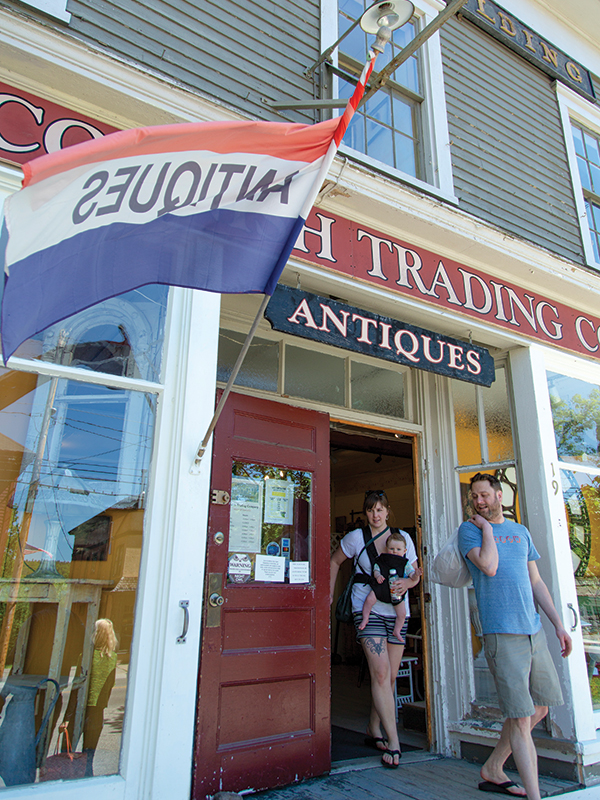 This circa-1870 building has been a Model A dealership, a feed store, and a hardware store. For the past 22 years, it's been Steven Smith's antiques shop, chock full of all manner of tools and farm implements, vintage signs, sports and fishing equipment, ceramic jugs, wooden crates, barrels and boxes, even car hood ornaments. 24 Main St. 207-625-6030.