Photograph by Adam DeTour
Handmade pots are our cup of tea.
Teapots are among pottery's most challenging forms, which is why only a few of Maine's many potters include them in their repertoires. "A teapot has five different parts — body, spout, lid, knob, and handle — that must be thrown separately, yet integrated visually and physically," says Autumn Cipala, who makes exquisite porcelain teapots in Thomaston. "It's an interesting exercise in balance."
And unless it's intended to be purely decorative, a teapot also has to function properly. The lid can't tumble free when the pot is tipped. The spout must release a clean, steady stream — no dribbling, please — and ideally, there's no post-pour drip.
"It's very much more than meets the eye," Farmingdale potter Neal Loken says. "It's the way it feels and how it works. It gives me such delight to see people use them."
All that, and teapots are subject to the same whims of the kiln as any other ceramic. Each vessel is a product of where it sits in the kiln, the fuel used, the temperature of the firing, the gases in the atmosphere, and more. "Every one is a bit of a surprise," says Simon van der Ven, of Lincolnville. "It's not entirely random, but things happen that you don't expect. I love the labor-intensiveness of it, but also the spontaneity of the fire."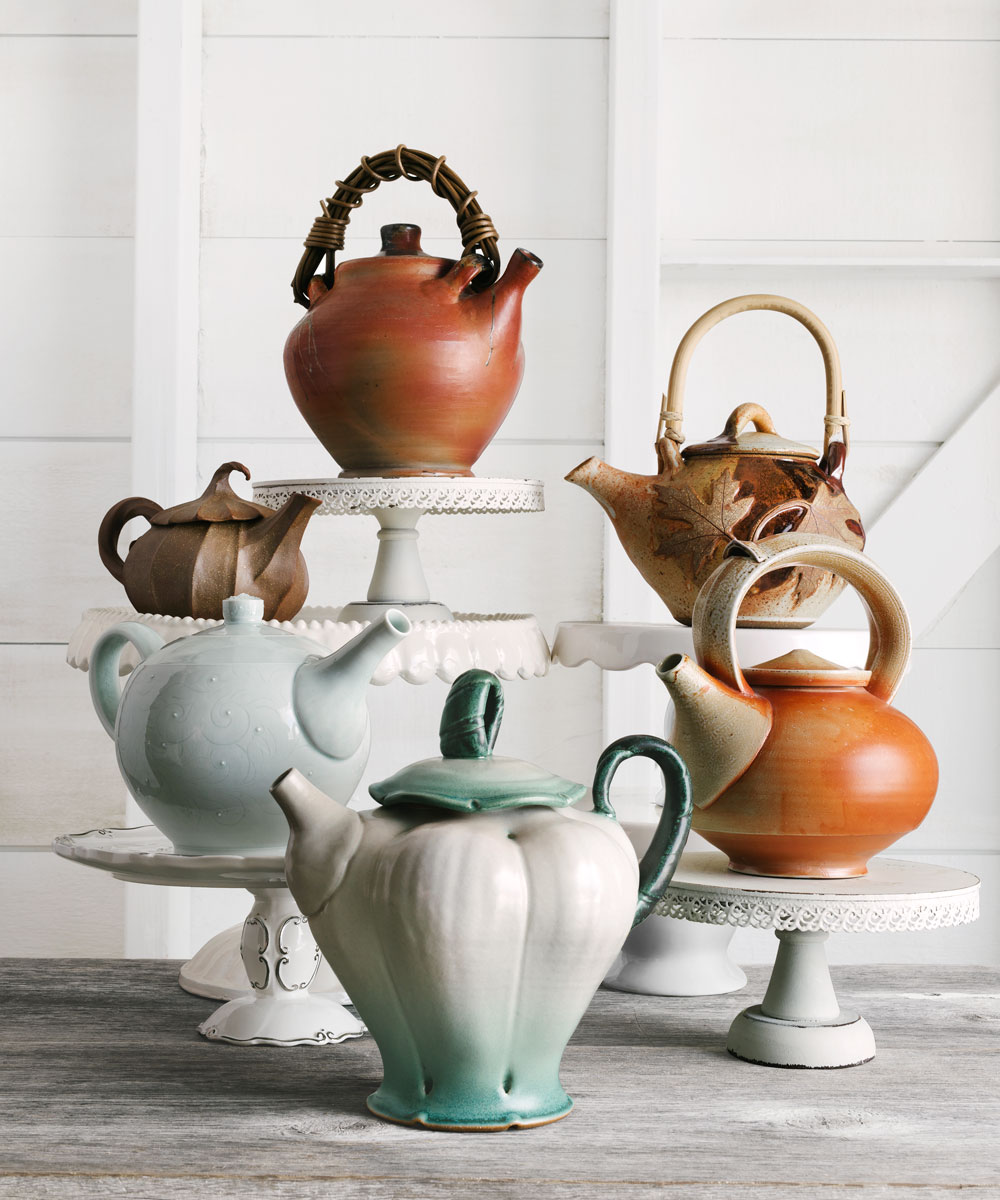 ---
Watch Pots
The Portland Pottery Teapot Show will showcase clay kettles in all shapes and sizes, some sculptural, some functional, made by beginning and experienced potters alike. May 4, 5–8 p.m.; May 5, 9 a.m.–5 p.m.; May 6, 10 a.m.–2 p.m. 118 Washington Ave., Portland. 800-539-4301. That same weekend, dozens of pottery studios throughout the state will be open for the seventh annual Maine Pottery Tour.