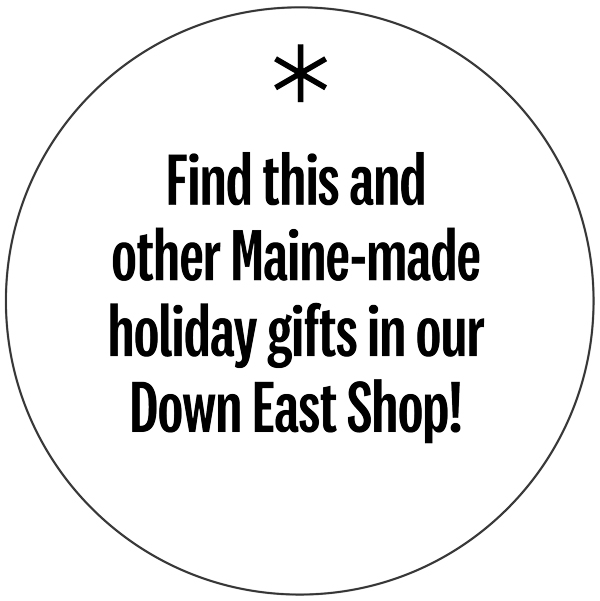 Moose Slate Ornament
by A&E Stoneworks
$14. 207-930-9424.
Alana and Evan Hutchins pay homage to the largest member of the deer family in black slate. Working out of their Swanville home, the couple makes ornaments and functional housewares almost exclusively with Maine stone.
[separator type="thick"]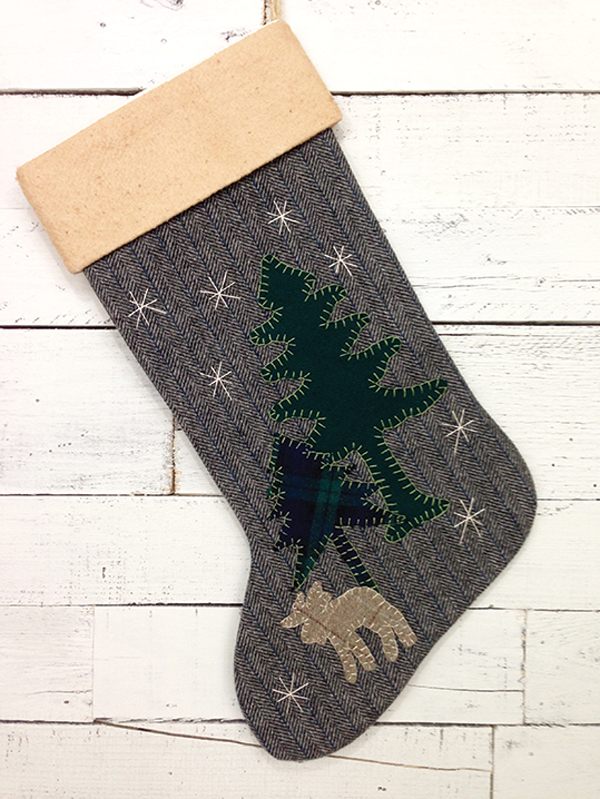 Woodland Moose Christmas Stocking
by Away Up North
$79. 207-619-2481.
Glenna Oliver's family hangs their stockings by the chimney with care — then stuffs them to overflowing, because Oliver has created a stocking that can take it. The wool fabric is super durable (the Olivers have had theirs for more than 20 years), and the sock is super roomy — 23 inches long by 8½ inches at the cuff and 12 inches at the foot.
[separator type="thick"]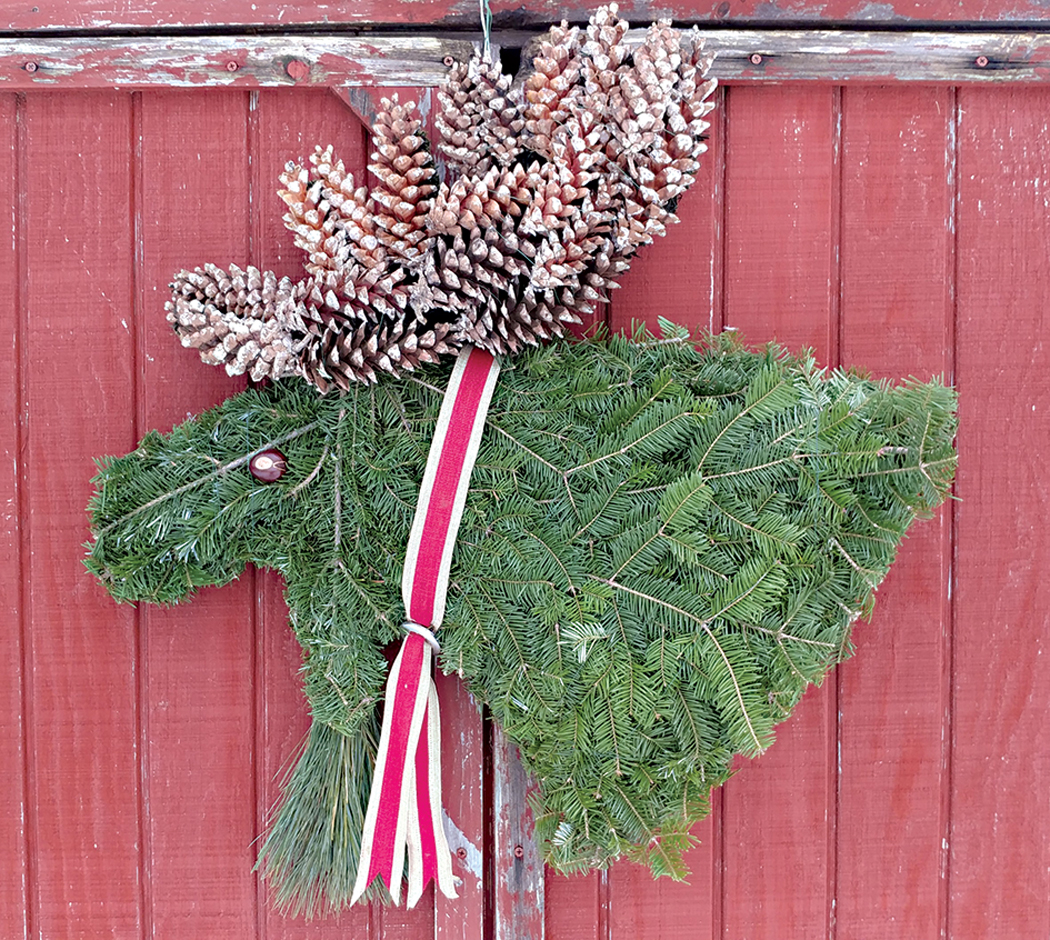 Moose Head Wreath
by Pam's Wreaths
$90. 207-833-6578.
After successfully meeting an equestrian's request for a wreath shaped like a horse's head, Pam Douglas and her son, Sterling, were inspired to render Maine's iconic critter in balsam. Sterling says it took two months to get the wreath ring right, but it was worth it: this is the Harpswell company's greatest hit.