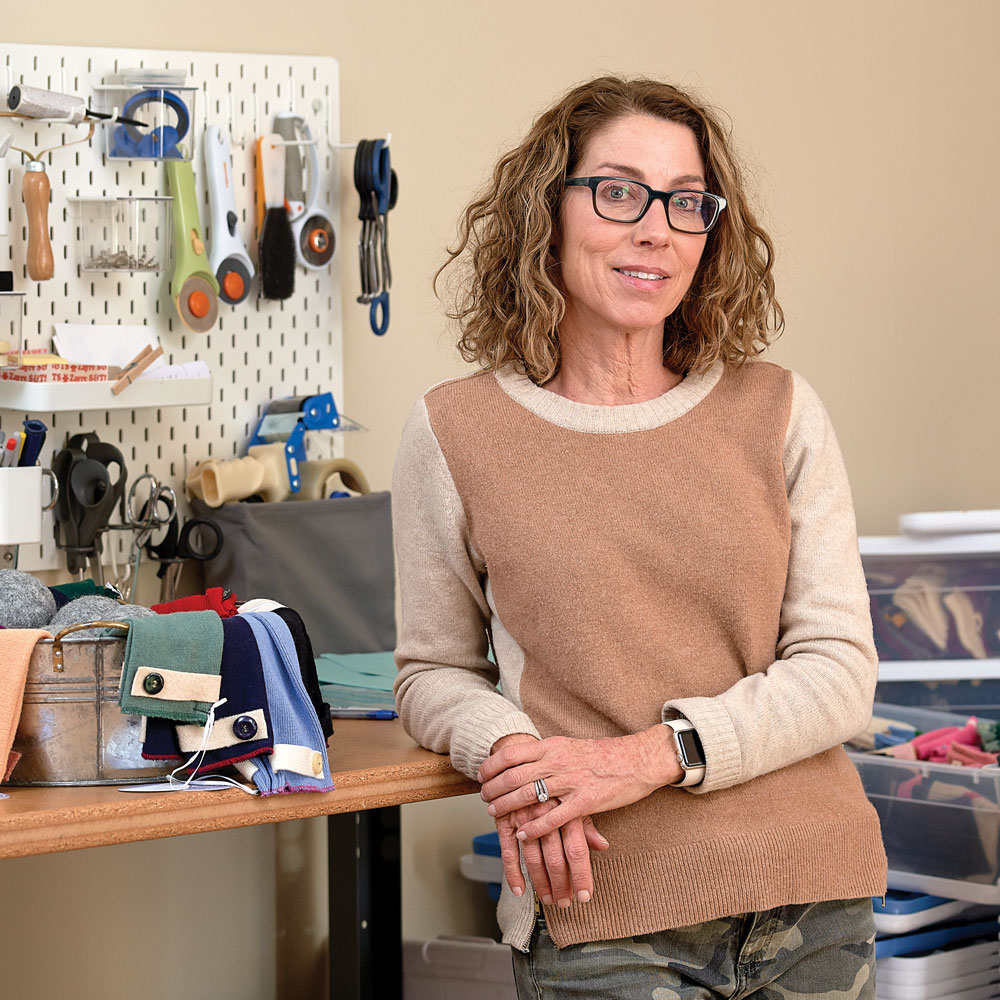 Marilyn Robertson
 

refashions old sweaters into mittens, skirts, and more.
By Caitlin Gilmet
Portrait by Mark Fleming
Clothing designer Marilyn Robertson's mom was an accidental pioneer of the green movement. "She was an Italian immigrant who remembered the Great Depression, so she was recycling way before it was cool," Robertson remembers. "I had six siblings, and she taught us all how to knit and sew. We weren't quite repurposing the curtains like they did in The Sound of Music, but we learned how to make things last. Mom would be very in right now."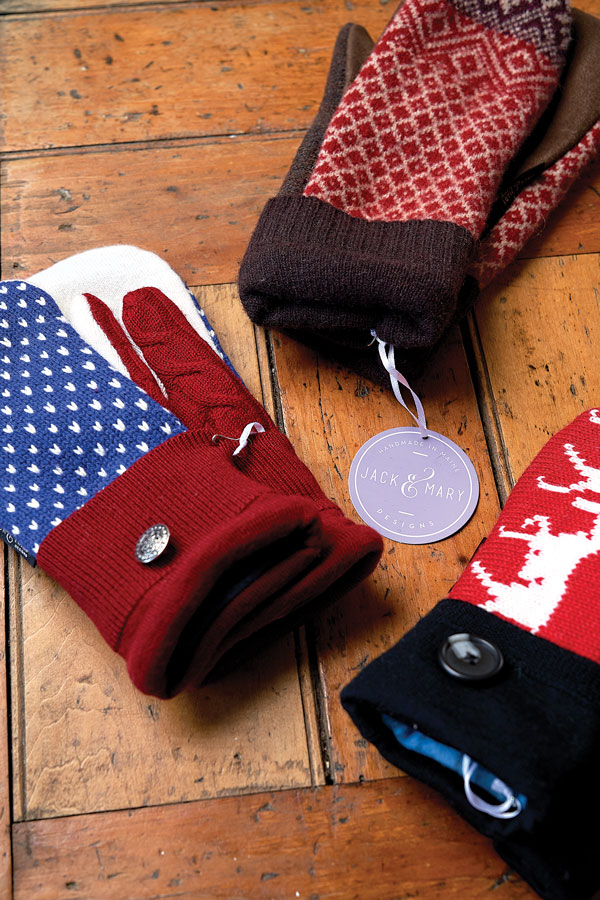 Mom's pragmatic nature is at the heart of Robertson's company, Jack & Mary Designs (named for her parents), which makes headbands, hats, Christmas stockings, and other accessories from old wool sweaters. The pieces are sold in about 275 stores nationwide.
The company's most popular products, however, are the custom-made Memory Mittens — the customer provides a favorite, well-worn sweater, and Robertson and her team of sewers give it a new life as fleece-lined mittens. "I just worked with a sweater that had been a grandfather's favorite before he died," Roberston says. "He clearly loved it so much — it was nearly threadbare."
Making the Memory Mittens can be an intimate experience. "A lot of times, I call [the customer] to get the rest of the story," she says. "In a recent case, an aunt had passed, and we did eight pairs of mittens for the whole family from her sweaters. They told me all about her."
Robertson sends a handwritten note with every set of Memory Mittens as a way to honor the relationship she developed with the customer. "People sometimes send me photos of their family wearing their mittens," she says. "My favorite right now are the Maine brides with winter weddings. They'll do mittens in their wedding colors and give them as gifts to their bridesmaids. And they're the cutest thing you've ever seen on the flower girls."
Tell Us More Marilyn Robertson
Why have your fashions caught on?
There's a certain cachet to something handmade in Maine, and people seek us out for that reason. I think Maine fashion means practicality, something well-made and lasting. Others like that they're wearing something better for the planet, because our designs don't pollute the water, and we don't need to waste fabric or add chemicals.
Where do you get your sweaters?
When I started to need more sweaters than I could thrift up myself, I did research and found out about thrift consolidation: 90 percent of what's dropped off at Goodwill stores doesn't make it to their store. They're able to sell those sweaters by the pound or lot. Now that they know me, they'll sometimes set things aside. Everything comes tightly shrink-wrapped on a pallet, and when I cut into it, there's a sweater explosion.
Tell us about your sewing team.
I used to work in national executive recruiting, but after my fourth child in five years, I wanted something new to do. I found out that there are so many talented contract sewers in Maine — we have a long tradition of sewing — and it's great work for women who want flexible hours or have seasonal availability. We hired our first full-time employee two years ago to help with sales and wholesale orders.
What else do you make?
I developed a Bunwarmer Skirt that has been an unexpected hit. My daughter used to run around in leggings, because they're so comfortable, but I didn't because I didn't want my fanny hanging out! So I made myself skirts from sweaters to pull on after yoga and wear to the grocery store. I thought they might be a hit with younger women, but their biggest fans are age 40 to 70. I made them longer and less fitted after some feedback from teachers, who like that they can be comfortable, move a lot, retain some modesty — and keep their buns warm.