The Great Maine Scavenger Hunt
DOING GOOD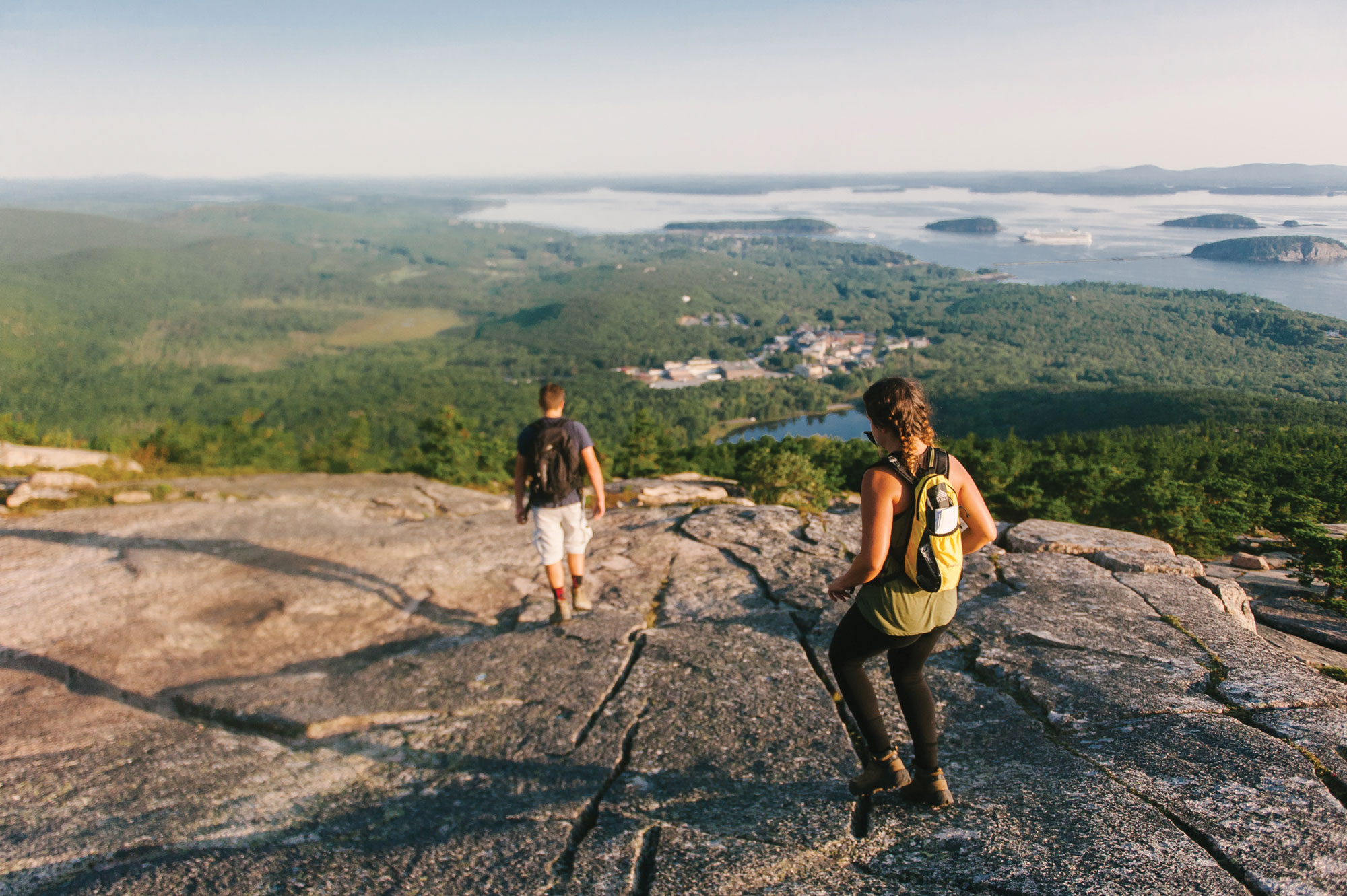 Get a New Perspective on Acadia National Park
Three mornings a week, from June through October, dozens of volunteers huddle up at Acadia National Park headquarters on Mount Desert Island to lend a hand with trail and road maintenance, cleanups, vegetation control, and more. The Friends of Acadia's drop-in park stewardship program is an ideal outing for national park super fans and a fine way to keep active while seeing one of Maine's crown jewels in a new way. Scavenger hunters will join a volunteer crew one morning this summer. From kids to older folks to rugged Paul Bunyan types, stewardship coordinator Dana Petersen says, there are plenty of ways for folks of all ages and abilities to pitch in. ► Tues., Thurs., and Sat. mornings, 8:15 a.m.–12:15 p.m. Meet at park headquarters, 567 Eagle Lake Rd., Bar Harbor. 207-288-3934. friendsofacadia.org
SELFIE
Staff will set you up with equipment and transport you to your (probably beautiful) volunteer site. See the website for details on what to bring, and snap that selfie out in the field.
Help the Homeless at the Flock Party
For 65 years, Down East has been privileged to make our home in a desirable corner of the world. Knox County, in midcoast Maine, has some of the state's highest income and property values. Our natural landscape is stunning. But some 11 percent of our neighbors live in poverty, and the Knox County Homeless Coalition has, at any given time, a caseload of hundreds seeking shelter, meals, financial assistance, or other help through its Hospitality House Family Shelter, youth drop-in center, and other programs. Support the group's work on Friday, June 7, at the annual Flock Party, a block party in downtown Rockland with live music, local beer and wine, brick-oven pizza from Rockland's Cafe Miranda, kids' activities, and more. Admission is free, and food and drink sales (along with other donations) benefit the Knox County Homeless Coalition. ► 5–8 p.m. Oak St., Rockland. 207-593-8151. homehelphope.org
SELFIE
Find a pink flamingo (the Cafe Miranda mascot) to join you in your selfie at the Flock Party.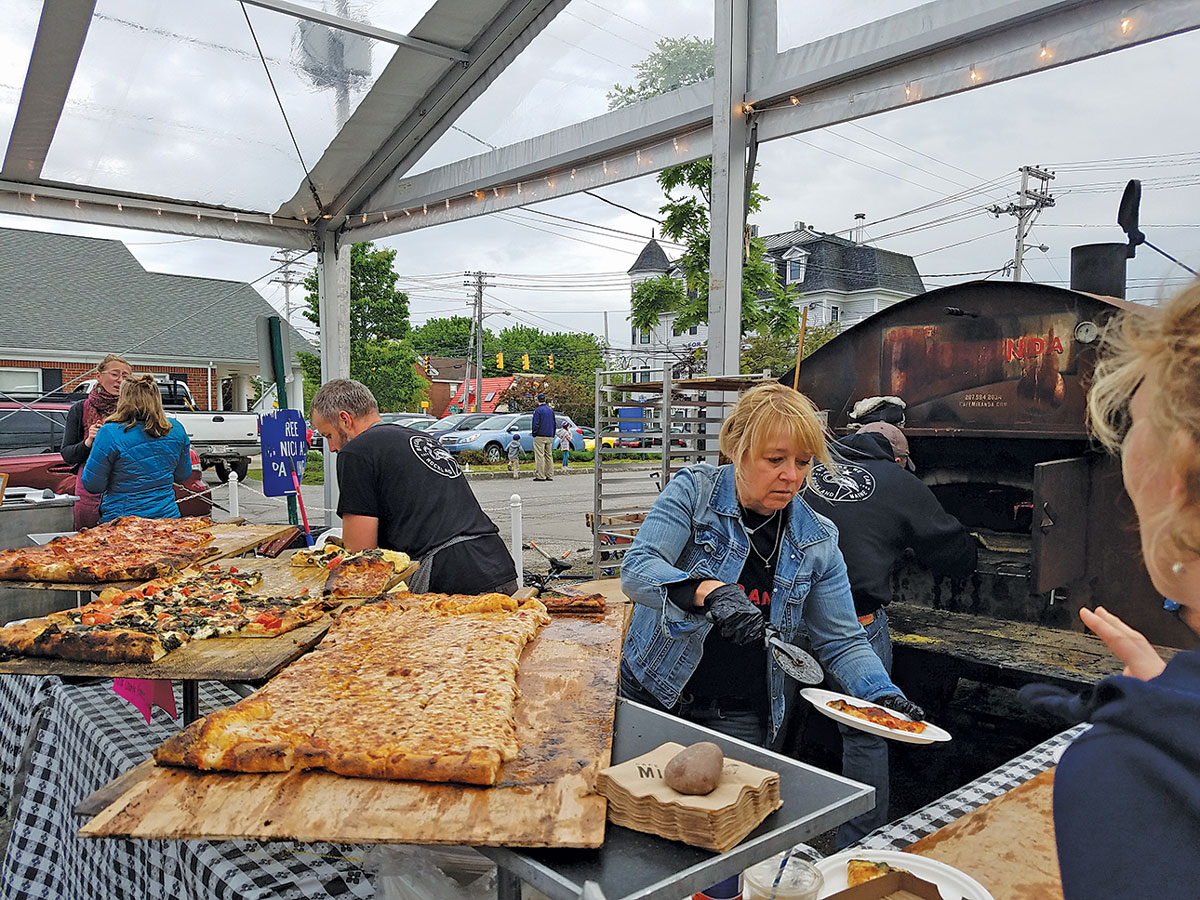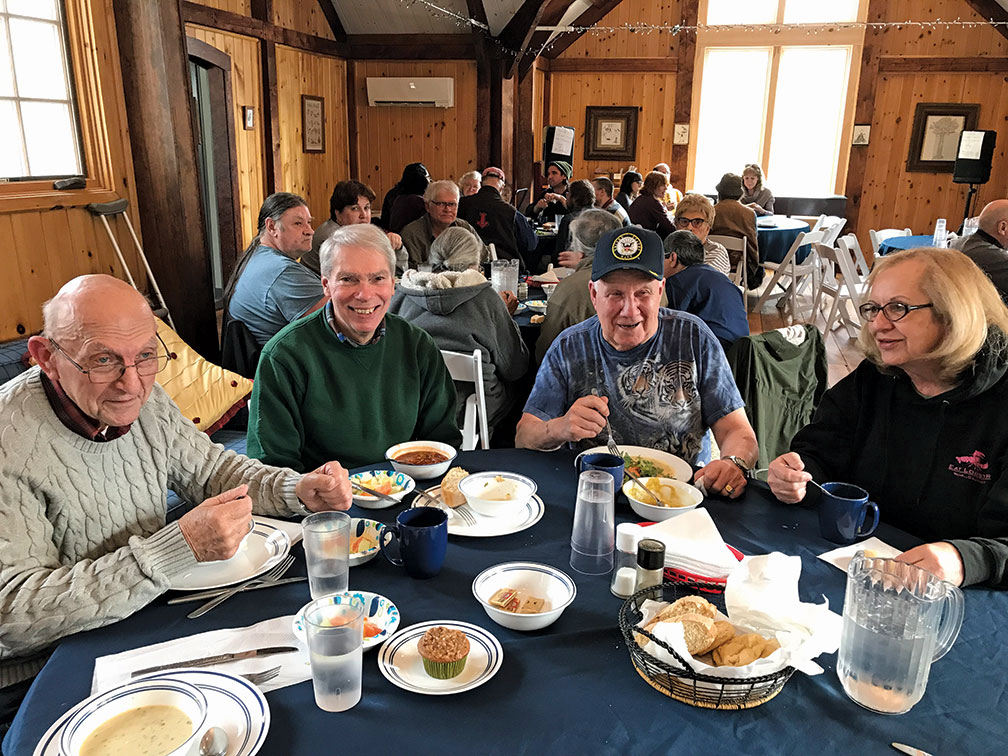 Gather Around the Table in Cherryfield
The Maine Seacoast Mission traces its roots to 1905, a spiritually motivated seagoing mission to help provide medical care, education, supplies, and pastoral care to Maine's island communities, later expanded to serve isolated communities along the Down East coast. The group opened its Weald Bethel Community Center in Cherryfield in 1965, and these days, one of its more popular and successful programs is Downeast Table of Plenty, a shared, come-one-come-all Sunday meal cooked and served by volunteers, as much about fellowship as food insecurity. "We have young people who came to live off the land sitting right next to 90-year-olds who've been here all their lives," says director of service programs Wendy Harrington. "We have people who fund the food pantry sitting next to people who rely on the food pantry." ► 39 Weald Bethel Ln., Cherryfield. 207-546-4466. seacoastmission.org
SELFIE
Call to set up a Sunday to help cook and serve at Downeast Table of Plenty. (There's live music every week too, so you can lend your talents, if you're musically inclined.) Then take your photo at dinner with a new friend.
Scavenger Hunters' Choice: Volunteer Where You Are
Last year, the Corporation for National Community Service ranked Maine ninth in the nation for volunteerism, with some 39 percent of Mainers somehow lending their time to their communities. You know where yours needs you most. Find a place where you can be of service and volunteer to help out. If you live outside Maine, find a Maine town that means something to you. The Maine Commission for Community Service's volunteermaine.org is a good place to start.
SELFIE
Show us how you did your part in whatever way makes sense. And thank you.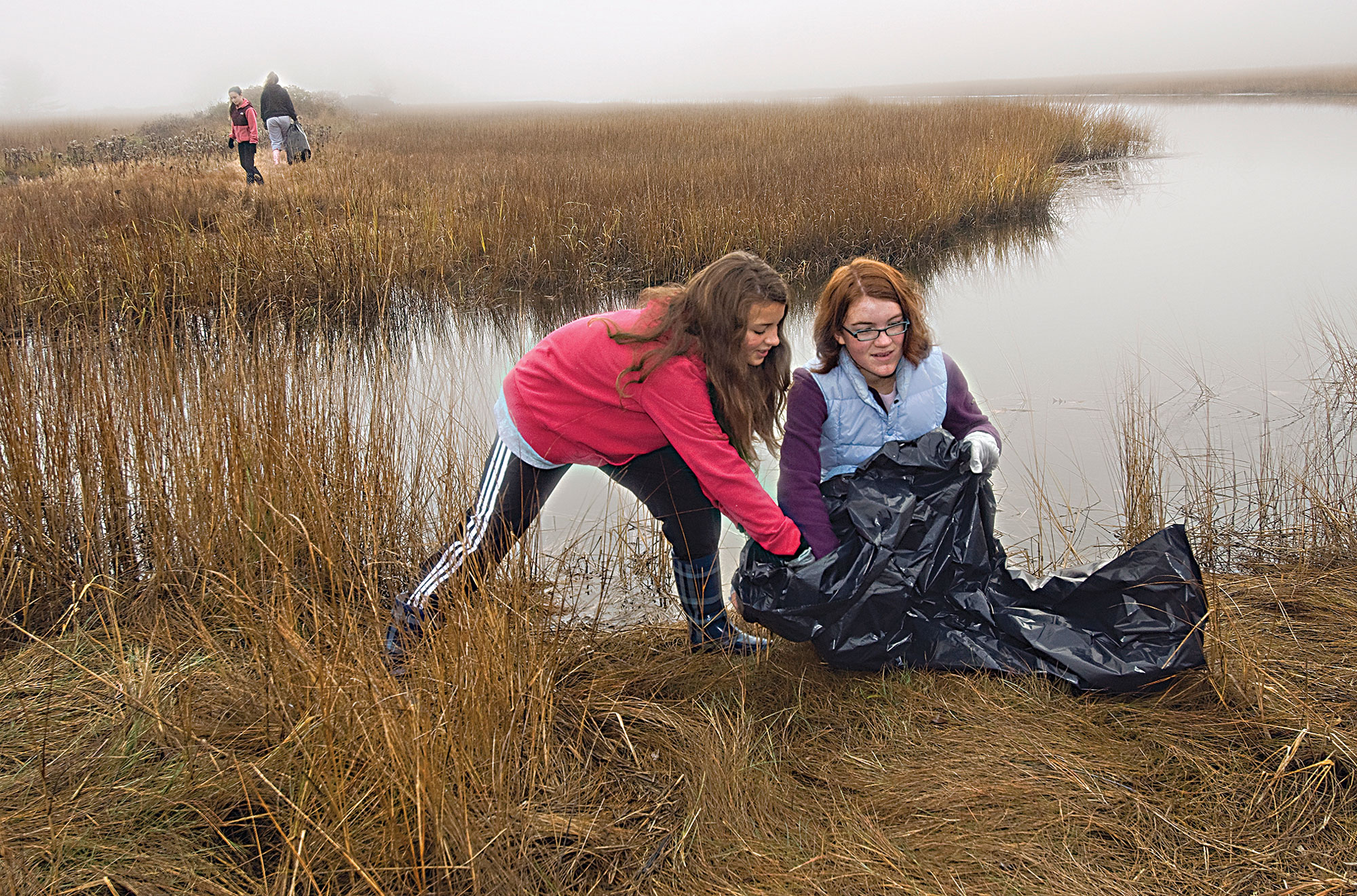 Keep Maine Beautiful with Maine Audubon
Oh, you thought Maine Audubon was just an org for birders? If you care about Maine's wildlife, landscape, and/or environmental health, then the 176-year-old conservation organization likely plays a role in a place or issue that's important to you. Along with protecting and managing eight wildlife sanctuaries — from a small coastal preserve in Biddeford to 1,600 rugged acres in the 100-Mile Wilderness — Maine Audubon leads efforts to survey and protect wild brook trout, increase native plant cover in yards and gardens, and collect roadkill data to help scientists and managers better protect wildlife, along with dozens of other conservation and education programs, all in defense of Maine's wildlife and wildlife habitat. Doing your part could mean signing up for one of the group's many monthly workshops or outings. Or simpler still, scavenger hunters, head out to your favorite Maine place and fill a bag with found plastic and other trash.
SELFIE
Pick a Maine place you love and take your selfie with a bag of litter you removed from someone's habitat.
---