By Kate McCarty
Tales of Erik Desjarlais's temperament behind the line of his high-profile Portland restaurants precede him. In the early 2000s, he was ill-tempered, heavy-drinking, and egotistical — a stereotypical chef. Then, he abruptly disappeared from the culinary scene. Now, 10 years later, the 42-year-old is sober, calmer, and a few dozen pounds lighter — and he's back to cooking, as the baker at the New Gloucester Village Store, a long-standing neighborhood market near his home.
---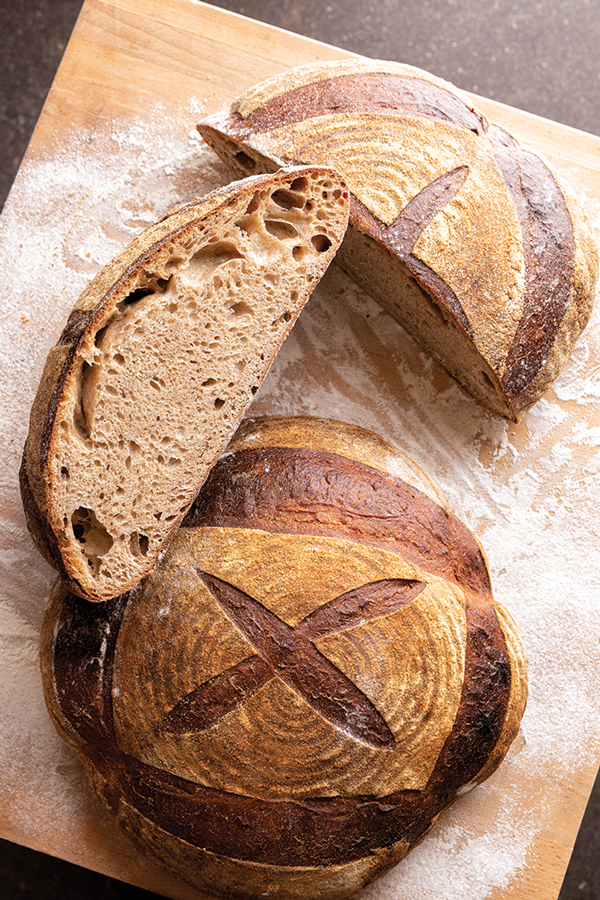 Kitchen Talk
What impact did the time away from cooking have?
I had to retrain my brain to not think like a chef — to not think like what I perceived a chef to be. It took a long time. I noticed that my health was getting better. I'm in the best shape I've been in since I was, like, 22. Taking away the alcohol, that helped. I was less edgy, less angry. I'd constantly been living in a pre-flinch mode, like something bad was going to happen.
So you've put some old ways behind you.
I realized that to be a good dad, I can't be that guy — the chef, the asshole. I still screw up every day, but I learn from my screw-ups now. I'm finding out all these things about myself that I never bothered to realize. It's kind of spiritual in a way, trying to be cooler, calmer. I'm thankful that what I was doing led me to this.
And you're contented with the baking life?
I feel whole now. I love baking — I love it so much. And I don't have to focus on the business side — what people think about me, what my staff thinks about me. I was so insecure about all of it. I've always loved to cook, but it's the restaurant part of it I hated. Now, it's more pure, without any artistic conceit or ego. It makes me happy.
Rollercoaster Résumé
Bandol | 2002­–2006
A Frenchy five-course menu endeared the Old Port restaurant to a cadre of local gourmands, but the price — a now-unremarkable $60 per person — proved too steep for most diners in pre-fancified Portland.
Ladle | 2006–2008
Desjarlais served lunches of homemade soups and breads in an Exchange Street basement, a location that he says wasn't great for business.
Evangeline | 2008–2010
Desjarlais revived the French concept, this time on Longfellow Square and with an à la carte bistro menu. He closed the restaurant to focus on being a dad.
Warp & Weft | 2011­–2017
Using his grandfather's upholstery equipment, Desjarlais started making leather knife rolls and chef aprons. He sold the business to another chef looking for a career change.
---
New Gloucester Village Store had retired its in-house bread program until Desjarlais started making dense, tangy loaves of rustic sourdough with a recipe he tailored to the store's brick oven. He loves cooking with wood fire, he says: "It's like being a caveman." 405 Intervale Rd., New Gloucester. 207-926-4224.