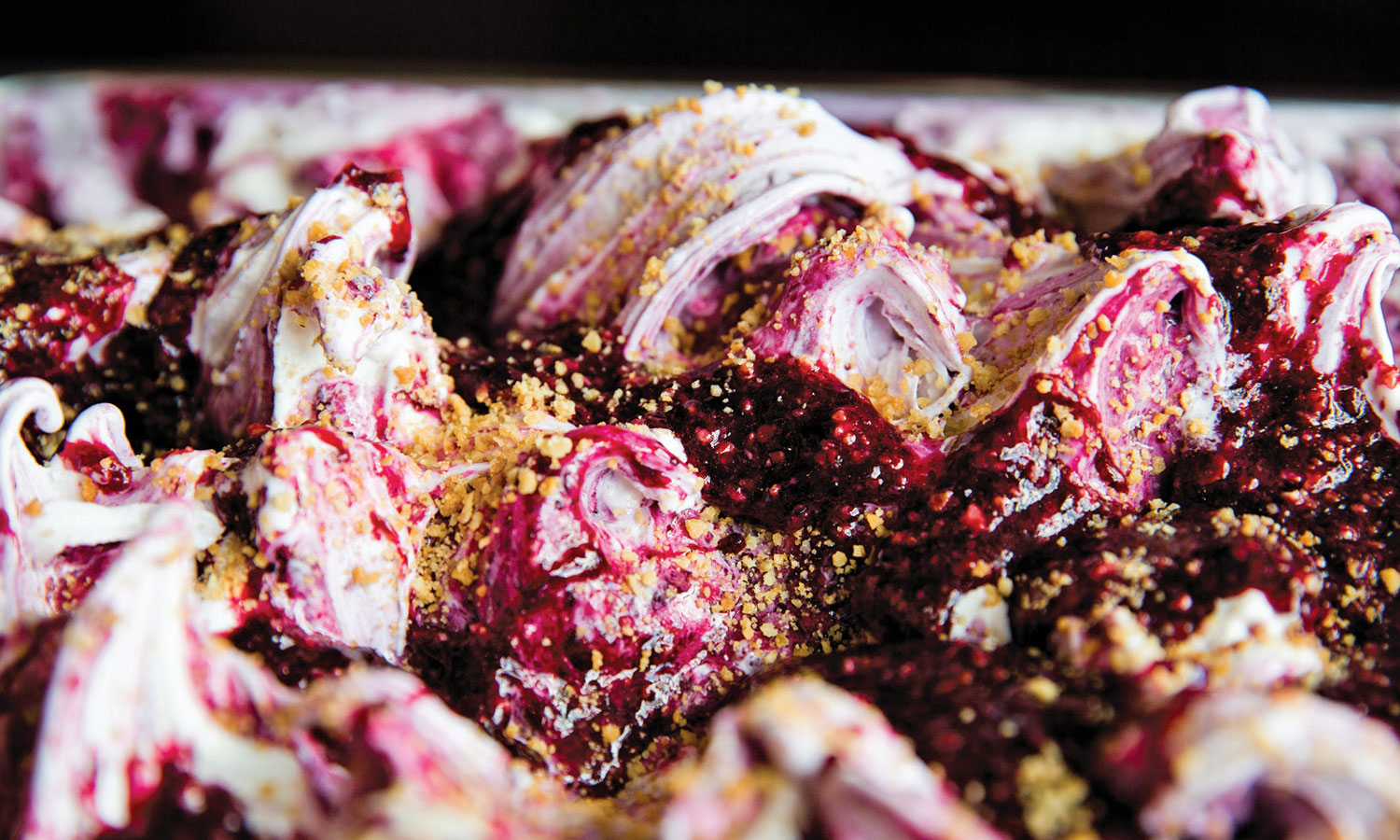 📷 JESSICA KEENER
Give making gelato a swirl
[dropcap letter="Y"]ou may have seen their jars in the ice cream aisle of your local grocery store or read about them in this year's Best of Maine results, but you may not have heard that Maine's favorite gelateria has published a book of their top-secret recipes scaled down for gelato fanatics to make at home. 
Here's a sneak peek at one of the recipes from the book — the official recipe for the luscious ribbon of succulent wild blueberries that runs through Gelato Fiasco's Maine Wild Blueberry Crisp gelato. 
WILD MAINE BLUEBERRY VARIEGATE
YIELD: 17 oz.
INGREDIENTS
1½ cups (8 oz. or 226g) wild Maine
blueberries
1 cup (8 oz. or 226g) white sugar
2 tablespoons (1 oz. or 28g) fresh lemon juice
1 teaspoon (5g) sea salt
Add the blueberries, sugar, lemon juice and salt to a 2-quart saucepan. Stir over medium heat until the mixture has reduced and thickened to the consistency of maple syrup, about 10 minutes. Remove from heat and transfer to a covered container. Cool completely before incorporating into frozen gelato. When cooled, the finished variegate will be the consistency of thick jam. In fact, it's also great on toast!
SEE MORE MAINE FOOD & RECIPES