… I discovered that Maine is the best place in the world.
If you would have told my 12-year-old self that my favorite place in the world would be in the woods with no electricity, phones, television, cable, video games, etc., I would have said you are nuts.
Jim Goodfellow
Chicago, Illinois
Camp Winona for Boys 1990–1994
For so many of us, these memories, and this profound love of all things Maine, have never left. When I was old enough to choose where to live, I went straight back to Maine like a little homing pigeon and began my career in Portland, where I wrote for a statewide newspaper called Maine Times and worked at a local television station. Most of my friends either went to Boston or New York City to launch their careers. I was magnetized to the state because camp convinced me that Maine was the best place in the world.
Nancy Steiner,
Westchester, New York
Camp Fernwood, 1968–1973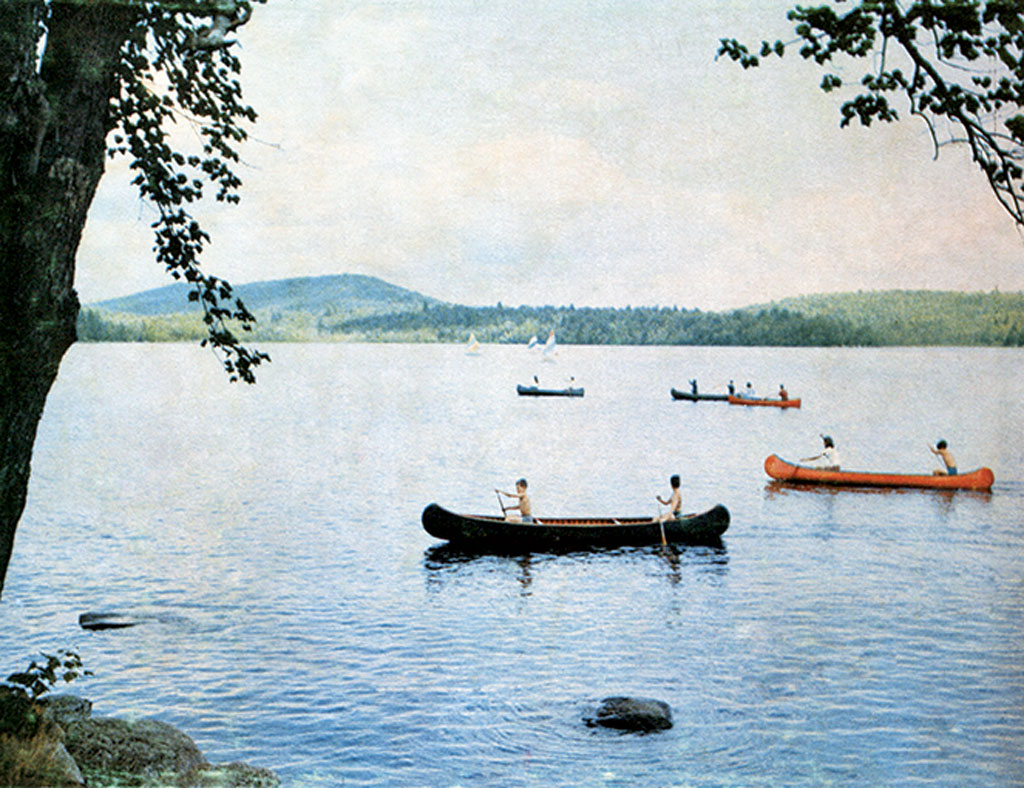 The lakes and the loons. The hot days and cool nights. The landscape is gorgeous and inspiring.
Stacey Snider
Philadelphia, Pennsylvania
Camp Runoia, 1974–1976
Despite receiving letters throughout the summer from both my parents about how my dad's chemo treatments weren't successful, I didn't really get it until one night in August. My parents drove up from Portland to see me perform in Shrek. When I bounded over to hug my dad after the show I could feel the change in his physical appearance.

As I sat on my bed later, feeling, for the first time, the enormity of my dad's illness, what still sticks with me is the love I felt from friends in that old, wooden cabin. That night, as I listened to "Taps" play across the water, I felt an intense connection with the six other girls near me. Suddenly, I was a kid again — not someone dealing the seriousness of cancer, but a 12-year-old stifling giggles in her pillow as a cabinmate farted.

On September 2 my dad died. The first people I called were Camp Wawenock's directors who, through the magic of camp, spread the word. One of my counselors came over that very afternoon and played with me while the aftermath of death was happening in my house. Without my Wawenock family, I simply wouldn't have gotten through it. Camps are places for kids to be carefree and enjoy life in a way they can't in school and the "real world," but when real-world issues invade that paradise, the power of camp is really shown.
Kristy Andrews
Cumberland, Maine
Camp Wawenock, 1998–2005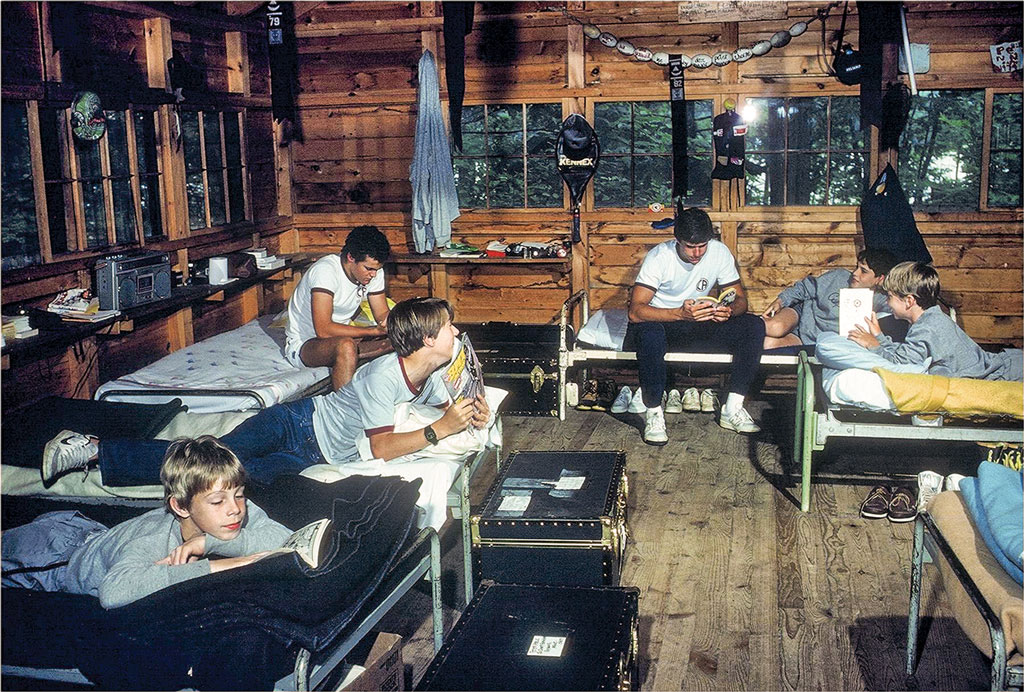 I met my future best man.
Peter Wilson
New Canaan, Connecticut
Camp Agawam, 1979–1981