With a brand-new format and a muck-boot–sporting curator, the ninth iteration of the Portland Museum of Art Biennial comes into its own.
By Grace-Yvette Gemmell
[B]iennial exhibitions are notoriously tricky beasts, as they tend to provoke intense scrutiny from both critics and artists — that is, if they're any good. A biennial that doesn't ruffle a few feathers just isn't doing its job. It's part of what makes large survey shows so appealing: they're at their best when they stir up debate about the politics of inclusion and exclusion — whose work made the show? and why? — as well as about the ever-evolving role of the survey format itself.
Opening October 8, the 2015 Portland Museum of Art Biennial is likely to ruffle some feathers. This is thanks largely to Alison Ferris, the Edgecomb-based curator of the Kohler Arts Center in Sheboygan, Wisconsin, tapped by PMA chief curator Jessica May to breathe new life into the museum's biennial appraisal of contemporary art by artists with strong Maine ties. Titled You Can't Get There From Here and featuring work by 32 diverse artists, ages 26 to 91, this is the museum's ninth consecutive biennial, but its first to be curated by a single steward rather than juried by a panel of independent judges selecting from a heap of artist-submitted works.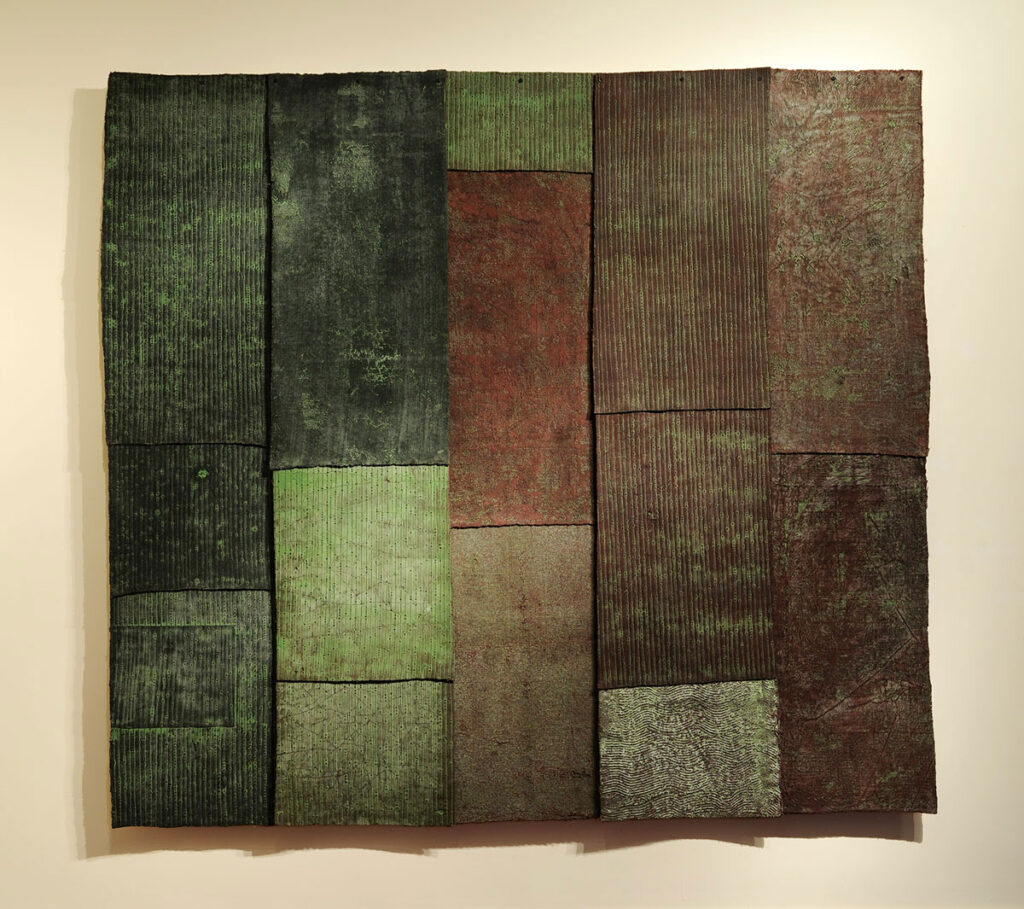 Ferris is an elusive creature in the art world: an artist's curator. Portland-based multimedia artist Noriko Sakanishi says she "knows art in a way to which I can readily relate." During a studio visit, says Boston photographer Christine Collins, "she truly tapped into the themes and content of the work." Multimedia artist Emilie Stark-Menneg, based in Brunswick, praises Ferris' "open and fluid sensibility" when discussing an artist's work.
"When I visit artists in their studios, my objectives are to look and listen," acknowledges Ferris. "I take immense pleasure in learning from artists — whether it be about a technique they have invented or mastered, their investigations into arcane histories and obscure cultural customs, trips or residencies that have opened up new ways for them to think about their practice, books they have read, art they have seen, or personal histories, memories, and experiences."
[infobox maintitle="The Portland Museum of Art 2015 Biennial" subtitle="
You Can't Get There From Here
opens October 8 and runs through January 3. 7 Congress Sq., Portland. 207-775-6148″ bg="black" color="white" opacity="off" space="60″ link="http://www.portlandmuseum.org/"]
That's not to say that Ferris only looks and listens, or that she takes an artist's background statement as a wholesale evaluation of a work, but it may be why this year's show has a strong focus on process and material engagement — the "stuff" of a piece of art. It also helps explain the slightly cringe-worthy exhibition title, which sounds less corny when you know how Ferris went about gathering this year's artists. Shod in muck boots and clutching a Maine gazetteer, the 52-year-old curator made some 50 studio visits, logging over 3,000 miles across the state and often getting hopelessly lost or winding up in some unexpected place along the way. Over the course of her almost year-long research, Ferris came to see a connection between that old Maine adage "You can't get there from here," and the processes behind what she sees as some of the state's most compelling contemporary artistic output. A willingness to get lost and to dive into the unknown — this, says Ferris, is what ultimately unites the disparate artists chosen for the exhibition.
So viewers won't find "one mega-narrative at work," Ferris cautions, although there are recurring themes: the purely aesthetic, the apocalyptic, cultural loss and renewal, an emphasis on process and form, and a return to the meticulously handmade.
"Each of the artists included," Ferris explains, "are deeply invested in taking their mediums and pushing them to work in a more interdisciplinary way."
The same might be said of her take on the exhibition itself. Maintaining the spirit and eclectic nature of past biennials was important, but Ferris also wanted to break free from the trope of Maine-as-muse. "None of the [selected] artists have come to Maine to experience it as an idyllic refuge or to be overtly inspired by the landscape," she says. "Most have come here to live and work and to get lost in the creative process. Place is an important aspect, but it certainly does not star in this exhibition."
[button content="See More Maine Art" color="black" text="white" url="https://downeast.com/tag/art/" openin="_self"]
Images: Sarah Sockbeson (Penobscot, born 1983), Basket, 2011, brown ash, sweetgrass, antler, 4 x 3 1/2 inches. Hudson Museum, University of Maine, HM8622. © Sarah Sockbeson; George Mason (United States, born 1951), To mend #3, 2014, plaster, burlap, casein paint, encaustic, 77 x 84 inches. Courtesy of Susan Maasch Fine Art © George Mason
---