By Laura Serino, Photographed by Irvin Serrano
This year, our love for Maine makers and artisans met our ingrained Yankee frugality. The result? Dozens of brilliant and stylish Maine-made gifts for your sweetheart, your kids, your friends, your coworkers, even your dog — and none of them will break the bank.
---
Bottoms Up
Nothing says happy holidays like a gift that can be imbibed — or an imbibe-y accessory.
 
11.
Maine Bags & Goods designer Tori T. Yattaw hand-cuts and screenprints her collection, including this cute insulated bubbly bag.
$30, 207-975-5273
12.
What's in the bag? A bottle of Allagash Brewing Company's Hibernal Fluxus 2016, a roasty Belgian-style stout brewed with figs.
$16, 800-330-5385.
13.
Made with pure Maine syrup, Tree Spirits Sparkling Maple Demi-sec is perfect for a bubbly and slightly sweet holiday toast.
$17.99, 207-861-2723
14.
Junmai Ginjo sake from Kittery's Blue Current Brewery won a gold medal at this year's London Saké Challenge.
$18.99, 617-797-9876
15.
Warm up with unfiltered, barrell-aged Baby Jimmy hard cider from Urban Farm Fermentory.
$12, 207-773-8331
16.
A stemless wine glass from Casco Bay Glass is the ultimate versatile barware.
$32, 207-409-4527

Picture It
Picture it Maine picture books, for kids or coffee tables.
Fiberama
Gifts for the crafty set — or wanna-be artisans only just getting crafty.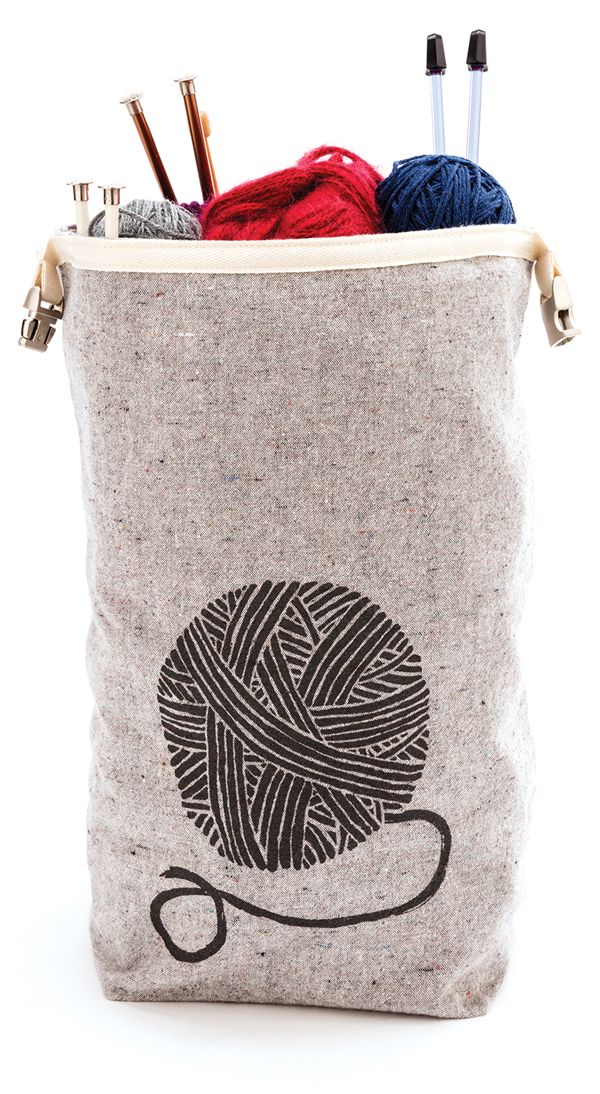 45.
Secure your needles and notions (and do it in style) with Madder Root's trundle knitting-project bag.
$38
46.
Coastal Whims' knitters' accessory kit includes five seaglass stitch markers and a stitch keeper — an ornamental solution to miscounted rows.
$25
47.
Meanwhile, Blue Dog Workshop's stitch keepers are silver rings with beads and one silver charm in the likeness of York's Nubble Light.
Set of 16, $15
48.
The logo on Lisa Evans' hand-thrown "Knit Maine" mugs looks like a cool biker tattoo — but with yarn balls, needles, and pine boughs.
$25
49.
The dowels for Peace Fleece's wooden knitting needles are made here, though the gorgeous hand-painting is done by Russian artisans.
$11
50.
Iris Designs Seaglass turns sea-smoothed pottery shards into versatile and funky buttons.
$6–$24
---