Off the beaten path, Richmond's old-fashioned downtown is way ahead of the "shop local" trend.
By Virginia M. Wright
Photographed by Greta Rybus
From our June 2014 issue.
[dropcap letter="D"]an Wells grew up just two towns away from the Kennebec River community of Richmond, yet he'd rarely visited the back-roads village, which is not on the way to anyplace that can't be reached more easily via I-95 or Route 1. But when Wells started searching for a bigger home for his young family of five, Richmond beckoned. In Richmond, he was told, he could get more home for his money — and the houses were beautiful, too.
So Wells headed north, skirting the western shores of Merrymeeting Bay, and soon found that what he'd been told is true. Clustered around a small downtown, he found an eclectic collection of antique homes, including columned Greek Revivals in numbers unusual for Maine. The riverfront village was a bit worn around the edges and pocked with vacant storefronts, but it was pleasingly anachronistic in its focus on serving the neighborhood: There was a family-owned grocery, a hardware store, a hair salon, two banks, a handful of restaurants serving simple, fresh food, even a lively pub that looked like it had been transplanted from London.
Three years later, Wells and his family are comfortably settled in a 164-year-old, three-story house with "a ton of character," and they couldn't be happier. "This town is even better than we thought it would be," Wells says. "Richmond is a secret. It's kind of written off as a small rural town that doesn't have a lot to offer, but it's got a lot. We have a beautiful waterfront for festivals, concerts, and a farmers market. We live in a downtown where everyone walks. We walk to the hardware store, the grocery, the ice cream stand. Just the other night we walked to Reading Night at the elementary school."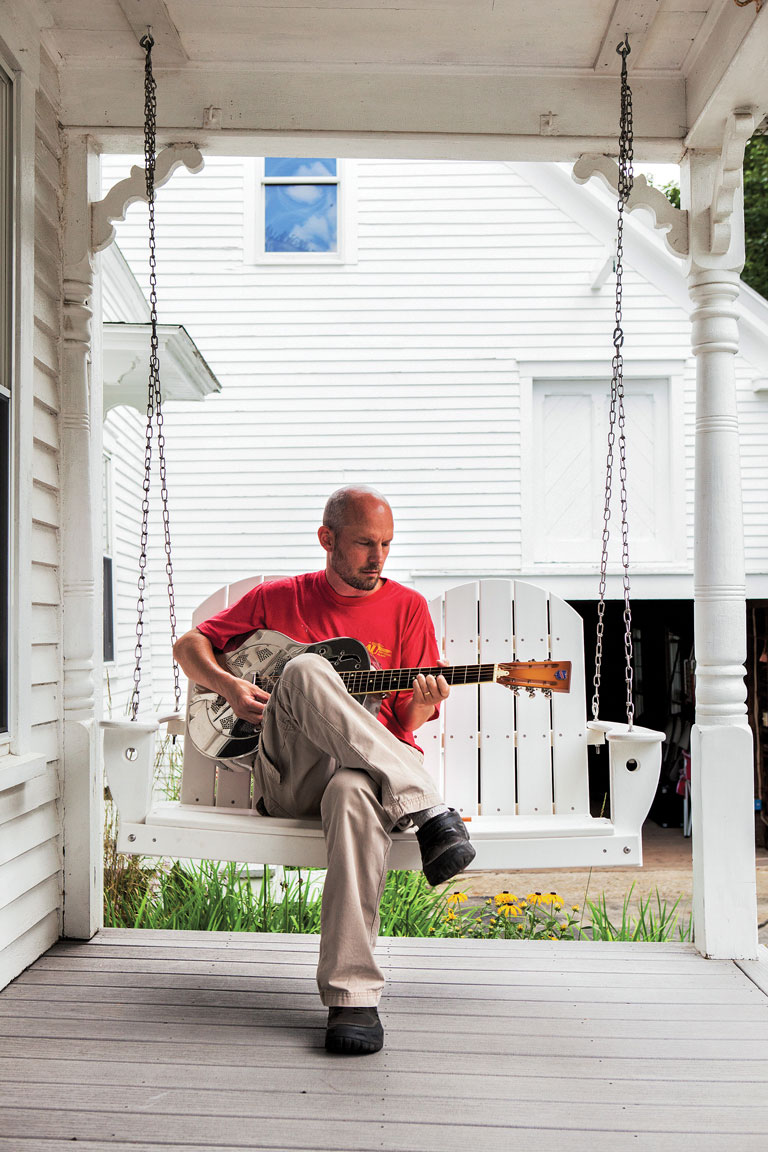 Richmond's walkability, it turns out, is the pride of the town, mentioned by nearly every person I meet. "People walk a lot," confirms Jay Robbins over breakfast at Annabella's Bakery and Cafe on Front Street, which with Main Street is the village's backbone. "You're always bumping into someone. It's a very friendly place."
Robbins finds that the recent influx of young families like the Wellses echoes the mid-seventies when he and his wife were part of a wave of newcomers seeking affordable homes. "Richmond is central to everything," says Robbins, who has worn many hats here, including that of town manager, but he is best known as the town historian. "My wife and I have worked in Augusta, Lewiston-Auburn, Wiscasset, and Portland. The village itself is a wonderful place to raise kids. It's so safe. The walking is what makes Richmond Richmond. My wife jokes that she'll be able to walk to the funeral home when it's time."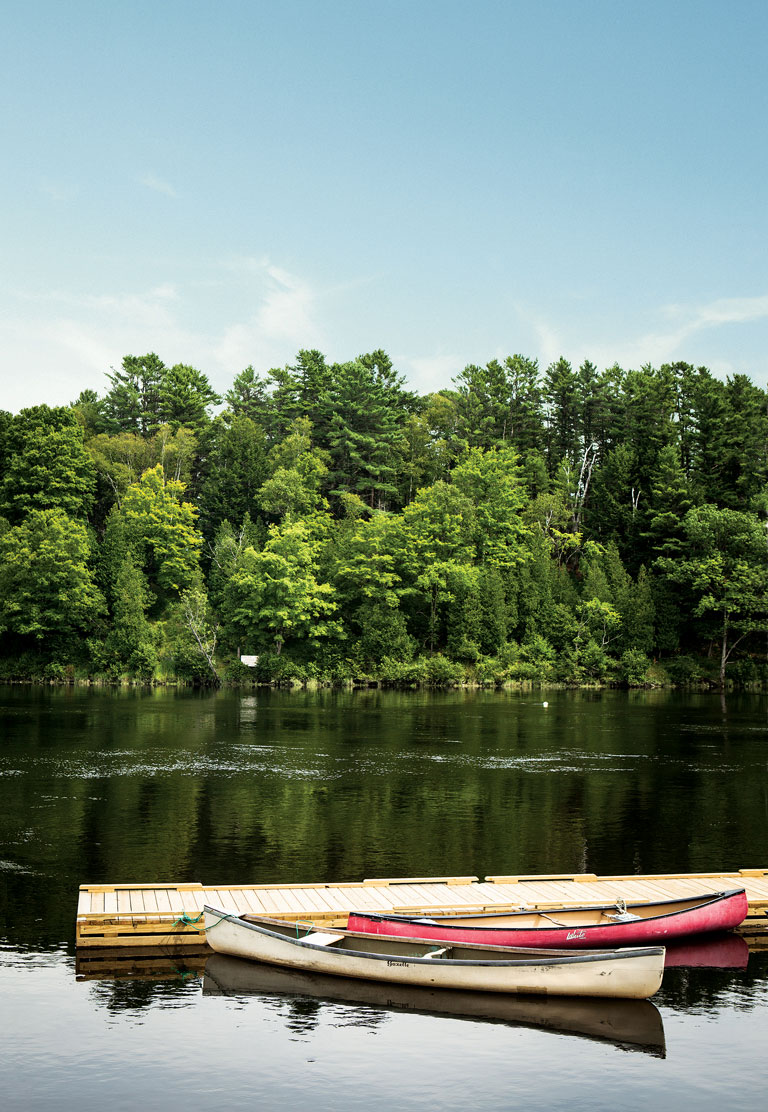 [dropcap letter="A"]bout midway between Brunswick and the state capital of Augusta, Richmond (population: 3,411) is hardly remote, but its rural neighbors — South Gardiner and Bowdoinham to the north and south, Dresden and Litchfield to the east and west — have insulated the town from those business centers' sprawl. Most of Richmond's 31 square miles are a mix of woods and retired farmland — pleasant enough, but not the sort of landscape that draws tourists and wealthy retirees. The scenery is downtown, where the Kennebec River flows. A grassy park with a gazebo sits on the river's edge. A stone's throw from the town dock are the wooded shores of state-owned Swan Island, so narrow and long that a first-time visitor might mistake it for the river's eastern bank. The island's 18th-century ghost town is one of a handful of quirks that distinguish Richmond history.
The Kennebec is why Richmond exists at all. About half a mile upriver is the town's birthplace, the site of colonial Fort Richmond, where archaeologists have been racing to unearth artifacts before the site is lost to construction of the new Richmond-Dresden Bridge, which is expected to open later this year (it will replace the pretty 83-year-old Richmond-Dresden swing bridge, which is too narrow for today's traffic). Among the artifacts found by the archaeologists are ceramics and pipes that likely belonged to the family of John Parks, a wealthy Englishman who sailed upriver in 1775 and built a homestead atop the then-abandoned fort, its cellars serving as their trash dump.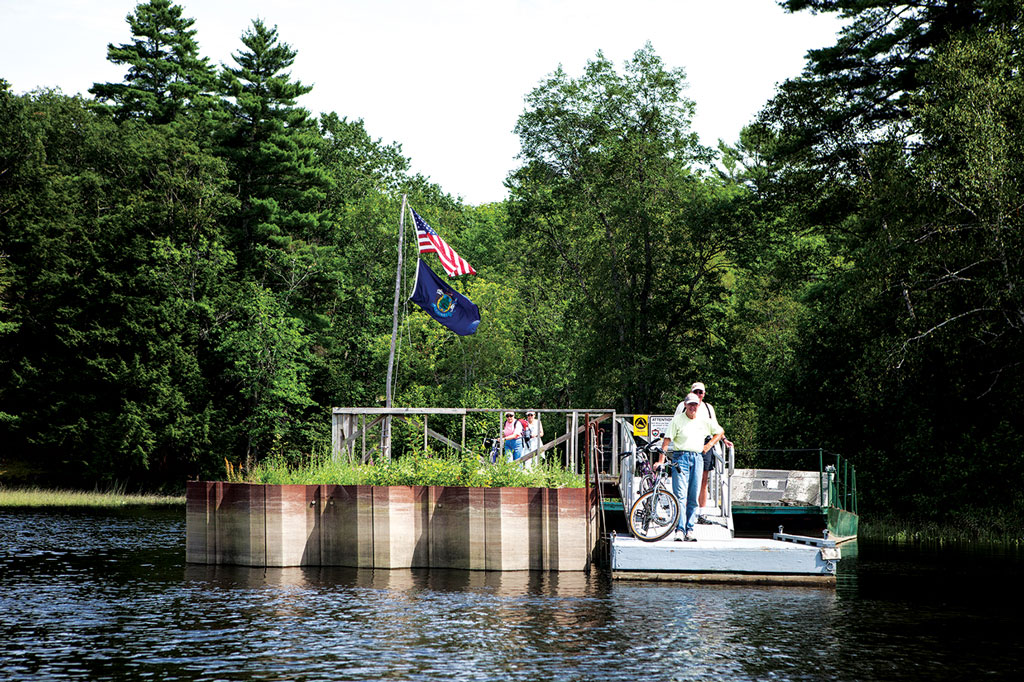 For the next 125 years, the river would drive Richmond's growth, first with shipbuilding and shipping and later with the ice trade. The town was second in shipbuilding on the Kennebec only to Bath, sending some 200 vessels downriver to ports around the world. About half of them are credited to Thomas Jefferson Southard, the father of Richmond village. Born in Boothbay, Southard was 11 when he hiked barefoot into town and secured an apprenticeship with a blacksmith in 1819. He parlayed his experience into an empire, beginning with his own forge, then as a shipbuilder and property developer. He built several of Richmond's landmark business blocks, including the mansard-roofed Southard Block, and close to 50 houses, among them his own Italianate mansion on Front Street and the enormous C.H. Southard House on Main Street, a wedding gift to his son Charles.
Thirty years ago, the C.H. Southard House was again a gift, this time from Carolyn and Fred Case to Carolyn's father, Wilber Cooper, who had just been diagnosed with terminal leukemia. Cooper immediately set to work developing a museum dedicated to the town he loved. "It gave him a new lease on life," Carolyn says, "and he lived another 21 years to age 90." The Cases now manage the Southard Museum, which houses exhibits on Richmond history and Fred's own vast collection of antique tools, including saws, gaffs, tongs, and picks used by some of the thousands of farm boys who came from as far away as Aroostook County to harvest Kennebec River ice at the turn of the 19th century.
Roughly 50 massive icehouses — each one six or seven stories tall with as many as seven football-field-size rooms — stood on the banks of the Kennebec from Merrymeeting Bay to Hallowell, and at any given time as many as 50 schooners would be on the river loading ice for ports as far away as New Zealand. There's little evidence of this peculiar industry today, just some stone cribbing where the icehouse piers stood. Today's Kennebec is a country river, its banks green with shrubs and trees.
[dropcap letter="I"]t was this Kennebec, running in the spring with sturgeon, and the surrounding countryside, cloaked in spruce, that reminded Baron Vladimir Kuhn von Poushental of his Russian home, ushering in what is perhaps the most curious chapter of Richmond's story, traces of which linger today. A former soldier in the White Army, Poushental settled in the U.S. after the Russian Revolution and made frequent hunting trips to nearby Pittston. In the early 1950s, Poushental bought up a large number of hardscrabble farms in the former river-port-turned-backwoods hamlet and advertised the area as a retirement community for Eastern European immigrants in New York Russian-language newspapers.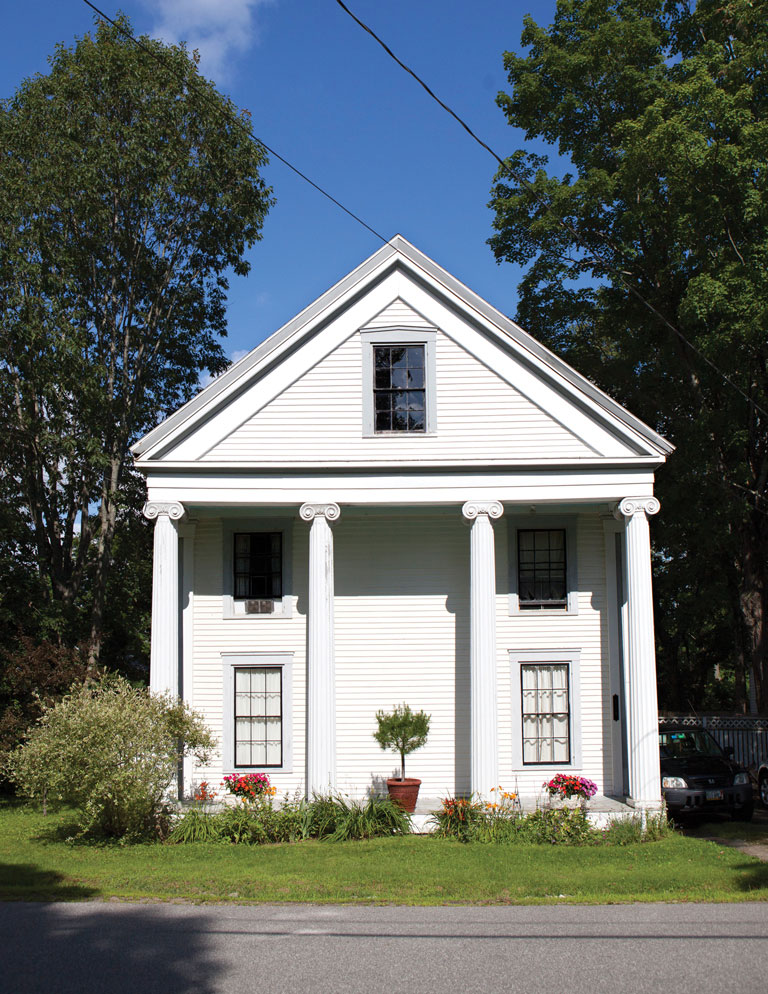 At its peak in the early 1970s, Richmond's Russian colony was said to be the largest in the rural U.S., numbering around 500 Russians, Ukrainians, and Belorussians and representing all walks of life — peasants, actresses, singers, intellectuals (a grandson of Leo Tolstoy), even royalty (a cousin of Czar Nicholas I). There were two Russian and one Ukrainian churches, a Russian hotel, a Russian restaurant, and the headquarters 
of the White Russian Corps Combat-ants in America. The grocery routinely stocked caviar and kasha.
But Richmond's identity as Little Russia was brief. By the mid-1980s, when Archpriest Chad Williams arrived to lead St. Alexander Nevsky Russian Orthodox Church, the colony had dwindled to fewer than 100 people. "Most of the congregation was between 65 and 80 years old," recalls Williams, who meets me at the church, a tidy gray and white building with a brilliant blue onion dome tucked amongst ordinary houses on a village side street. "There were about 75 regulars on a Sunday and only a handful of children, including my own. The congregation shrank as people died. By the mid-90s, we'd have only about 15 people on a Sunday."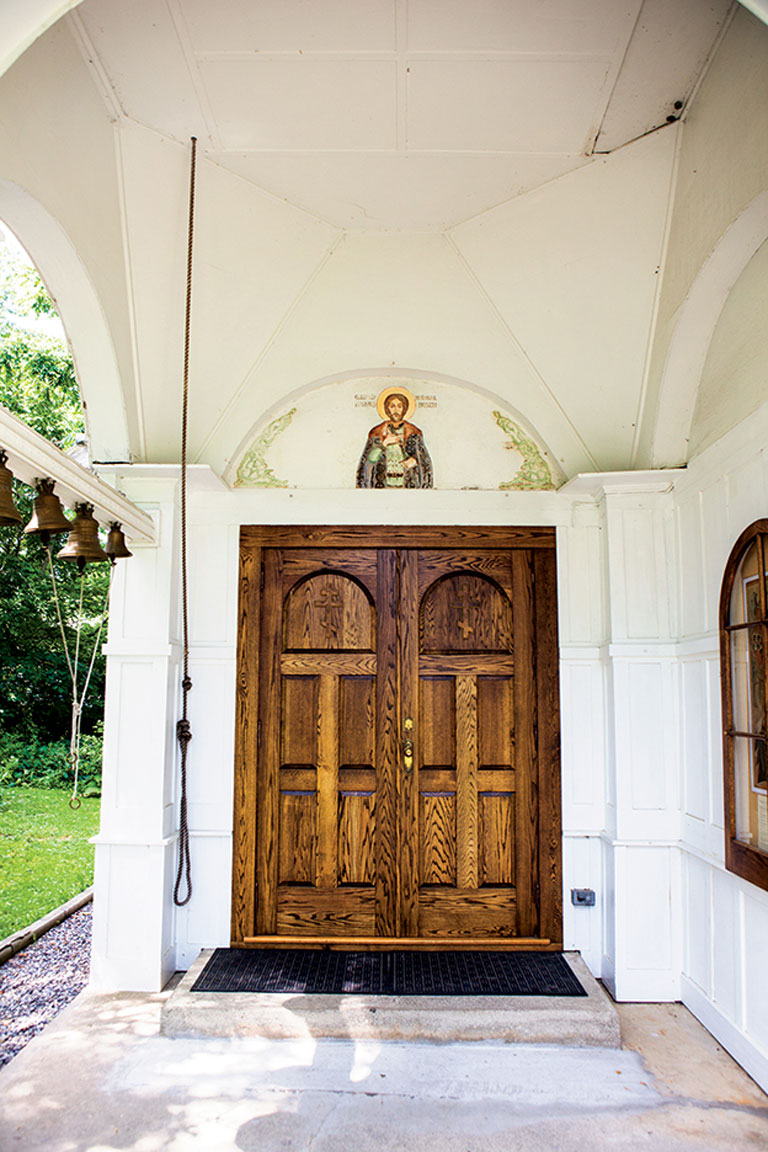 These days Williams, exotic looking with his long gray beard and black robe, chants his sermons in English and Slavonic to a larger and far more diverse congregation. The only Russian Orthodox church in Maine, St. Alexander Nevsky draws from a wide area and counts among its more than 100 regulars recent Russian immigrants and young American converts to a deeper, more traditional faith. Only a few of the congregants were part of the original Russian community.
[dropcap letter="T"]hat Richmond has seen more prosperous days is evident in the vacant storefronts on Front and Main streets, but downtown has never lost its spark. Being off the beaten path may have made it difficult to attract the sorts of large manufacturers that thrived here in the past, but it also has preserved the small businesses that serve the people who live here.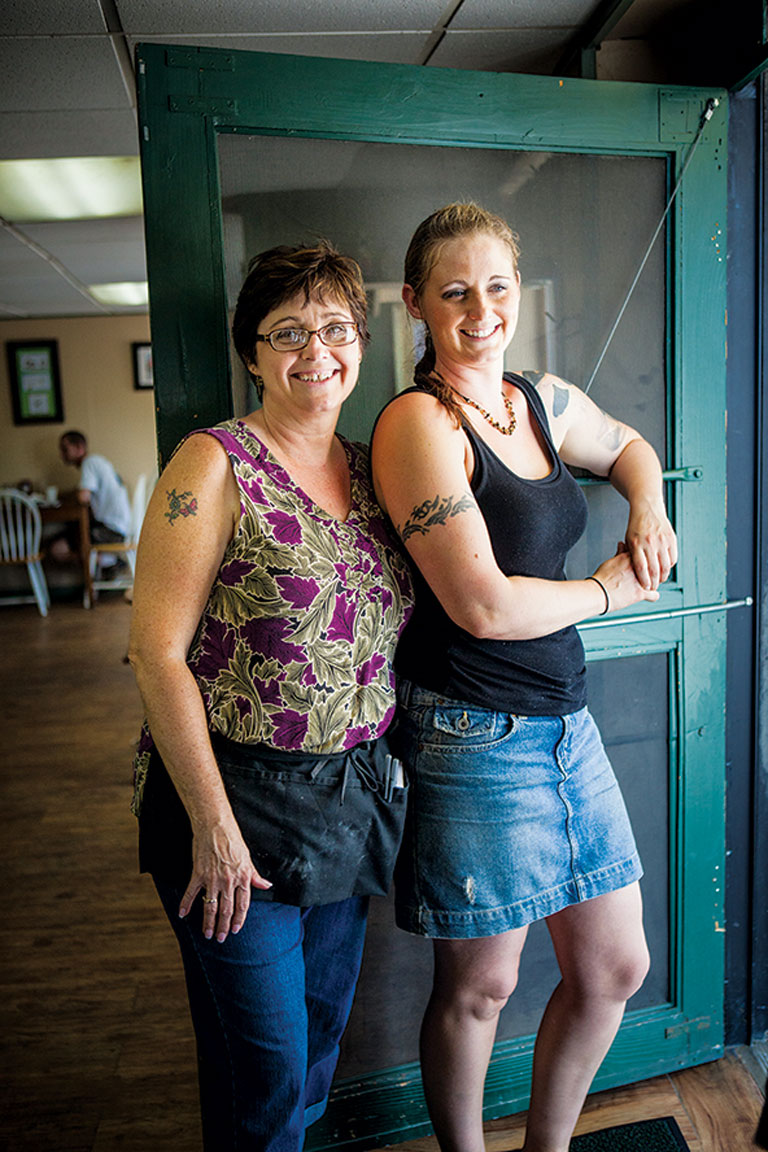 "We're like the hole in the doughnut," says Gary Nash, the town's biggest employer with five businesses — K&G Auto Sales, K&G Auto Supply, True Value Hardware, Main Street Fuel, and Nash Marine. "We draw people from Litchfield, South Gardiner, Dresden, and Richmond. We have most of what people need without going to the city. Richmond is not missing a whole lot."
Indeed, Richmond is well ahead of the buy local movement; that's what people have been doing here for decades. "It's a tight little town," says Tim Acord, who realized his childhood dream of owning the Main Street ice cream stand, Dairy Treat, in 1991. "It's because it's small and pedestrian friendly. When you're walking, you're going slow enough to stop and say hello or help someone if they need a hand."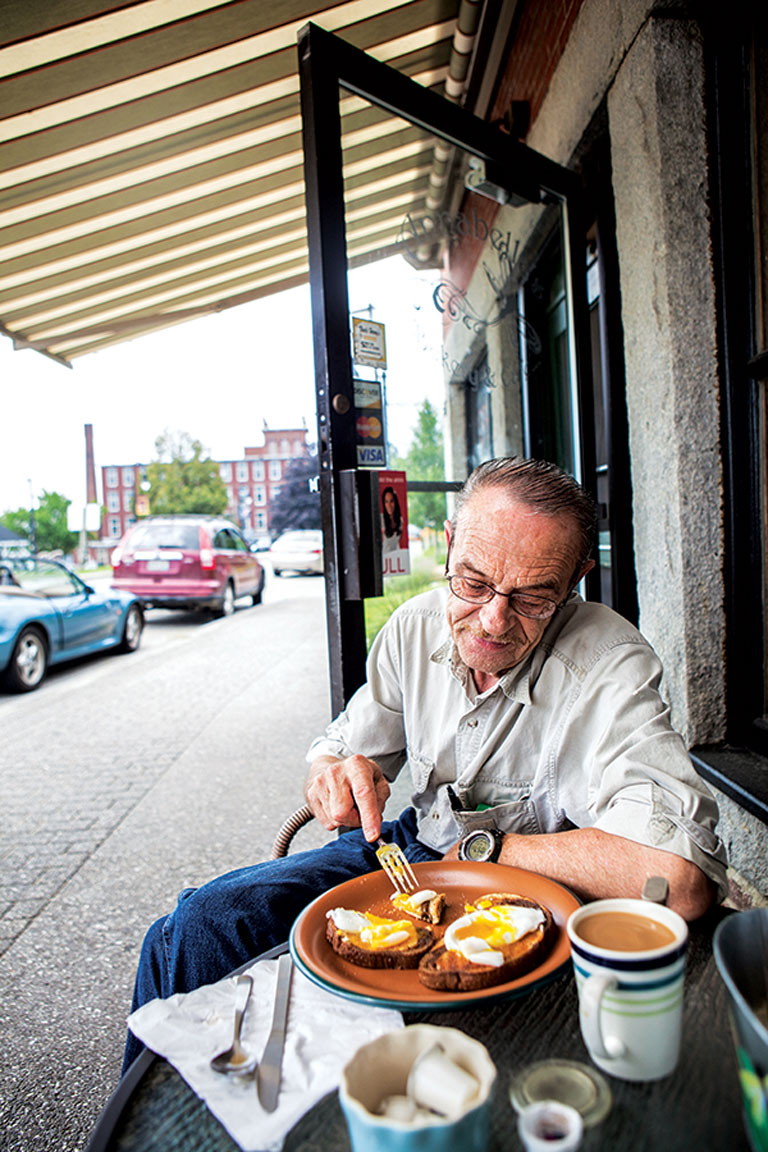 Recent years have brought new businesses and improvements to storefronts and sidewalks.
"Richmond never really lost it, but it's definitely on the upswing now," says Scott McIntire, the owner of the Old Goat Pub, which many people credit for igniting the interest in downtown renewal. "A lot of people have worked really hard and put a lot of their own money into it. I think Richmond's time may be coming."
McIntire saw potential in Richmond a decade ago, when he was substitute teaching in the local schools. He opened the Old Goat near the corner of Front and Main in 2004, then three years later moved it across the street into a vacant bank. "The building was a derelict," McIntire says. "There were pigeons and cats living inside, and it had an ugly aluminum façade." Now, with its original brick façade and tall multi-pane windows restored, the pub is the handsomest building in the village. McIntire calls the Old Goat "the cultural center of Richmond," a statement he delivers tongue in cheek, yet it is true. With an upstairs meeting room regularly used by several clubs, the pub is more than just a watering hole.
Annabella's Bakery and Cafe, which opened two-and-a-half years ago, has been likewise warmly embraced. Annabella's does a brisk breakfast and lunch business, and the homemade bread and sticky buns are gaining a reputation that extends to surrounding towns.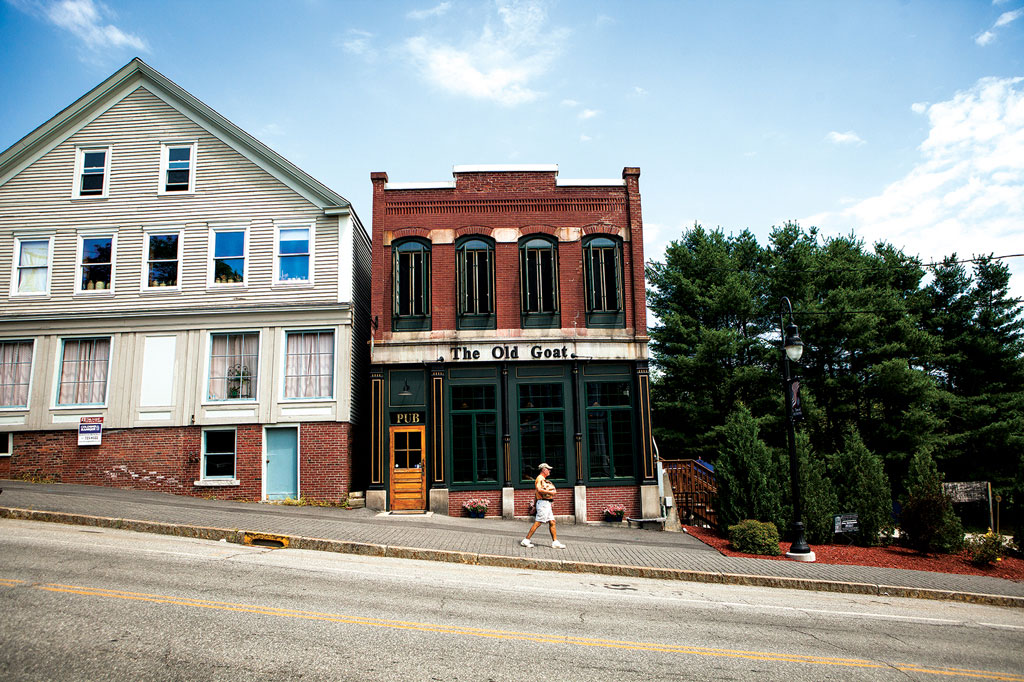 "We chose Richmond based on the price for leases," says Barbara Bowley, who owns the cafe with her daughter, Stacy LaBombard. "I live in Bowdoinham, and my husband knew about this place. It was in a neglected state, but I saw possibilities. We took three months to renovate, and people would stop by. They were very interested in what we were doing. There had been cafes here before, and they were happy to see something come in."
"People have treated us like we've always lived here," LaBombard agrees. "On some busy days, the customers help us bus tables, pour coffee, and wash dishes. Everybody knows everybody. The town is close-knit, like family."
And that seems to be the way people want it to stay, observes Victoria Boundy, the town's director of community and business development. "It's the old-fashioned feel that brings people here," she says.
The town is looking to enhance its walkable downtown with a rail-to-trail project that will connect to the six-mile Kennebec River Rail Trail to the north and the Androscoggin River Bicycle Path to the south. "It would bisect the middle of town and connect the elementary school to the village and recreation areas, creating a safer in-town alternative for walking," Boundy says.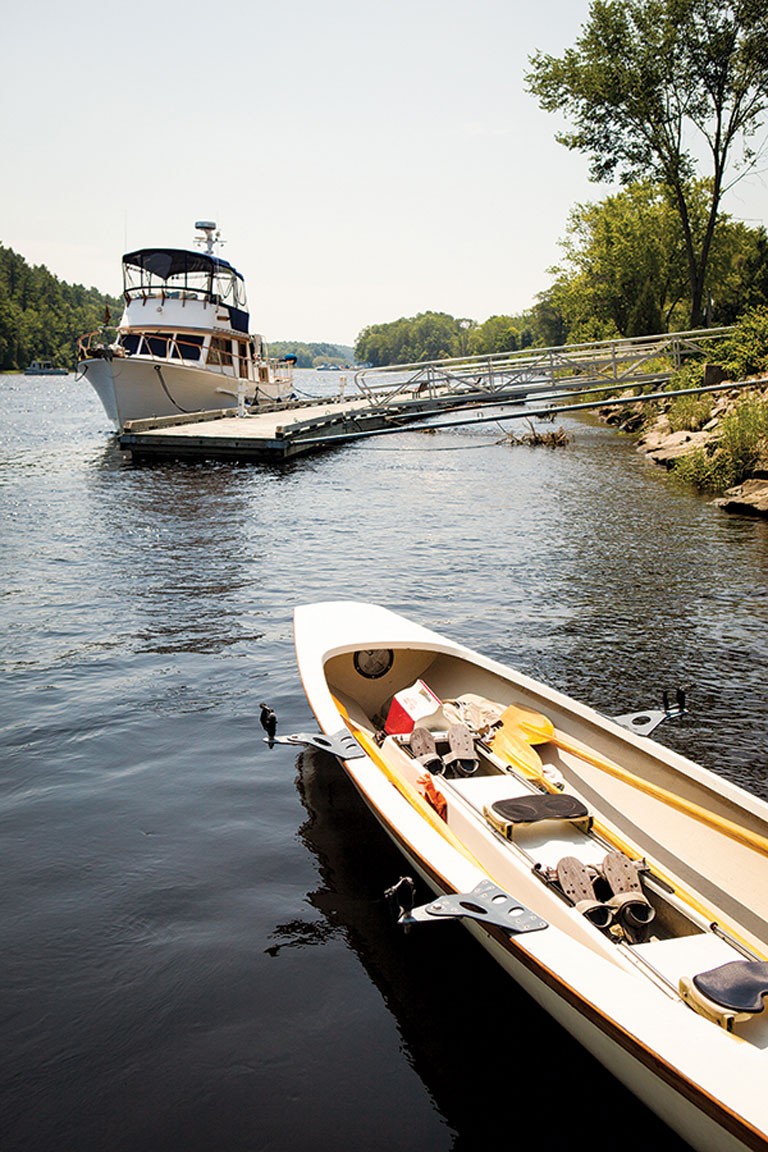 The town also is updating its comprehensive town plan this year, a process that involves numerous public meetings in which residents and businesspeople hone their vision for the town's future. "We're asking ourselves, 'Do we want to be more of a job and service center or do we want to be a bedroom community?" Boundy says. "My guess is that it will be somewhere in between."
That sounds about right to Scott McIntire. "I hope Richmond will look a lot like this in 10 years," he says. "It's nice the way it is, but you always have to move forward, and there's some renewal that could still occur. There's a little bit of a housing vacancy issue — there'd be a lot more business in town if people took some of the housing that's for sale."
In the past, in other words, Richmond flourished by reaching out to the world. Today, renewed prosperity appears to be just a stroll away.