In their heyday, dozens of steamboats plied Maine's largest lake. Soon, though, the Great Depression and the age of the automobile took their tolls, and as steamboats grew obsolete, they were scuttled or simply allowed to sink at mooring.
A Moosehead Lake poker run is the way life should be in winter.
Another year, another crop of more than 2,600 amazing photos submitted to our annual photo contest. We winnowed the submissions down to a batch of semi-finalists in three categories: wildlife, landscape, and lifestyle. From there, the judges settled on their faves. See the winners!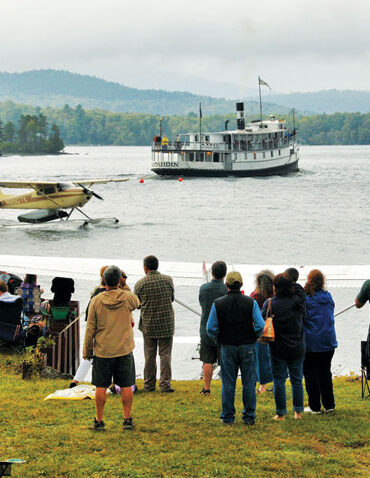 Seaplanes from around the country descend onto Maine's largest lake every September for Greenville's Seaplane Fly-In.
Public Administration By Sara Anne Donnelly Photographed by Lori Prosser Public jobs account for a hefty share of the Maine...