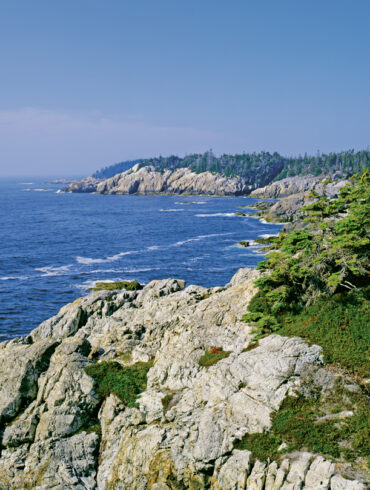 Surf in Wells. Zip line down Sugarloaf. Have Acadia all to yourself (well, almost). Photo: Paul Rezendes World-Class Nordic Skiing ...
When Hyperlite Mountain Gear's founder Mike St. Pierre couldn't find the outdoor equipment he wanted, he created it himself
The park is a day hiker's paradise with some 125 miles of trails, from shoreline strolls to rocky, exposed ridge routes. Here are a few of our favorites.
Sprint across floating lobster crates. Build a fire without matches. Rent a VIP limo for your dog. Photo: William Cullina...
A hard day's journey across Portland proves that even in Maine's big city, wilderness is close at hand.
Hiking Maine's leg of the long (incredibly long, and still lengthening) International Appalachian Trail.
Carey Michael Kish, editor of the AMC Maine Mountain Guide, share his favorite hikes you may have never heard of....