Each month, Down East editors select our favorite response to "Where in Maine?" Here is our favorite letter from the September photo of the Oquossoc Angling Association on the Mooselookmeguntic lake.
Grab a seat under the big canopy maple, sip from the smart microbrew and wine list, and languidly toss a few balls on the bocce court.
Photographed by Adam Woodworth Earlier this year, a full moon over Marshall Point Light on a mostly clear night before...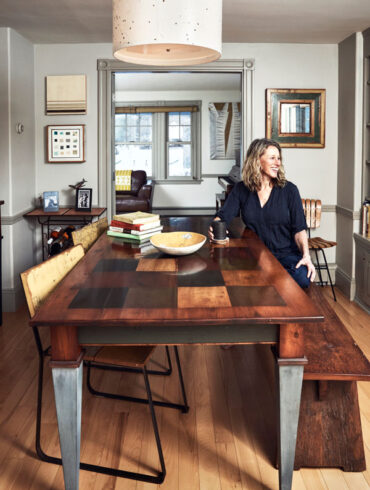 Encaustic painter Dietlind Vander Schaaf never had a dining room before moving into her Portland Colonial four years ago. Now, she relishes having a space dedicated to dinner parties, Rummikub matches, and showcasing items by local makers.
Just because students leave for vacation doesn't mean Maine's colleges and universities shut down. Here are four don't-miss events happening in July.
Elle Logan rowed in Beijing and London and won gold both times. This summer in Rio, she's made it three for three. So why haven't you heard of Maine's baddest Olympian?
Thank you to Paul Cyr for sharing these beautiful images with us. Yes, sign me up for the Down East...
A legal brief on the issues in Maine's recent beach disputes The Colonial Ordinance Adopted in the 1640s, retained by...