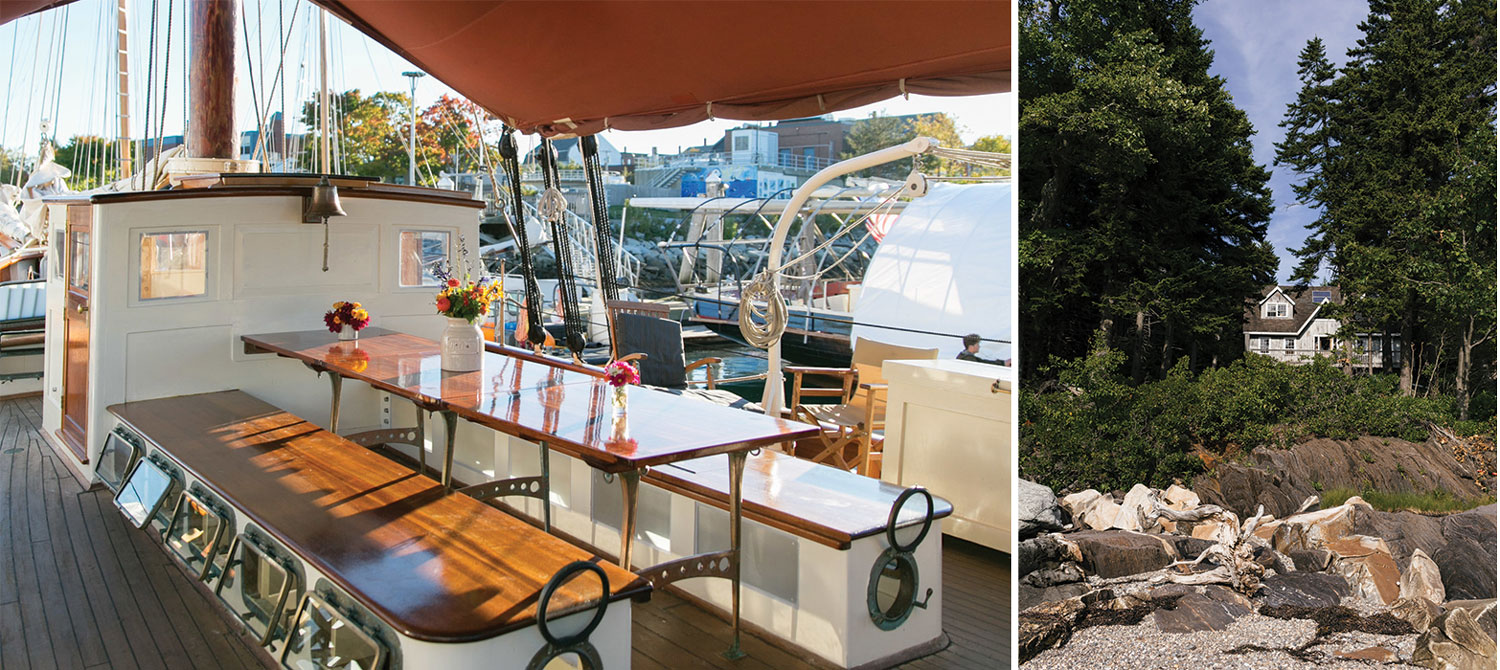 Ever wonder where the Acadia Cruise guests stay during their sail from Rockland to Acadia? Or have you ever been curious about what the Island Getaway lodge on Gay Island looks like? Well, here's a look at both!
BY DOWN EAST ADVENTURES
Schooner Ladona has been known for her beauty, swiftness, and strength since the day she was christened in 1922. Elegantly designed by William Hand, she was commissioned by Homer Loring as a private yacht and launched out of Hodgdon Yachts in East Boothbay Harbor, Maine. Named for the U.S. naval gunship upon which Loring's father served during the Civil War, Ladona cruised the eastern seaboard, raced occasionally, and was much beloved by the Loring family. In the 1923 Bermuda Cup, she proved her mettle as an ocean racer when she took first place in her class. During World War II, she served her country as a submarine patrol vessel with the U.S. Navy out of New York Harbor. After the war, she was renamed Jane Doré and worked as a fishing dragger out of Stonington, Connecticut. In 1971, she was renovated as a sail-training vessel and taught young sailors the ropes under the name Nathaniel Bowditch. Eventually, she entered the Maine windjammer fleet and carried vacationing passengers up and down the coast of Maine. Forty years later and in need of repair, her undeniably exquisite design captured the hearts of Captain Noah and Jane Barnes. Over the course of two years and under their loving stewardship, Ladona was fully restored to her original yachting glory and name.
Here's a look at the luxury vintage racing windjammer, the schooner Ladona:
Schooner Ladona
Maine Sport Outfitters has been operating sea kayak trips out of the Gay Island Lodge since it was acquired for programming purposes in the late '90's. It has served as a wonderful venue for paddling trips, Maine Guide trainings, wilderness medicine training, college orientation trips, and recently for the Down East writers' retreat. Situated on 20 acres, the island lodge runs on off-grid systems and is powered by solar panels and a gas generator. Water is gravity fed from the island well to the house, and all other appliances run on propane. Although rustic, the Island Lodge has all the amenities you need to enjoy a remote island experience. One of its best qualities is its orientation to Muscongus Bay and the prolonged summer sunsets.
Here's a look at the freshly remodeled lodge on Gay Island:
The Lodge at Gay Island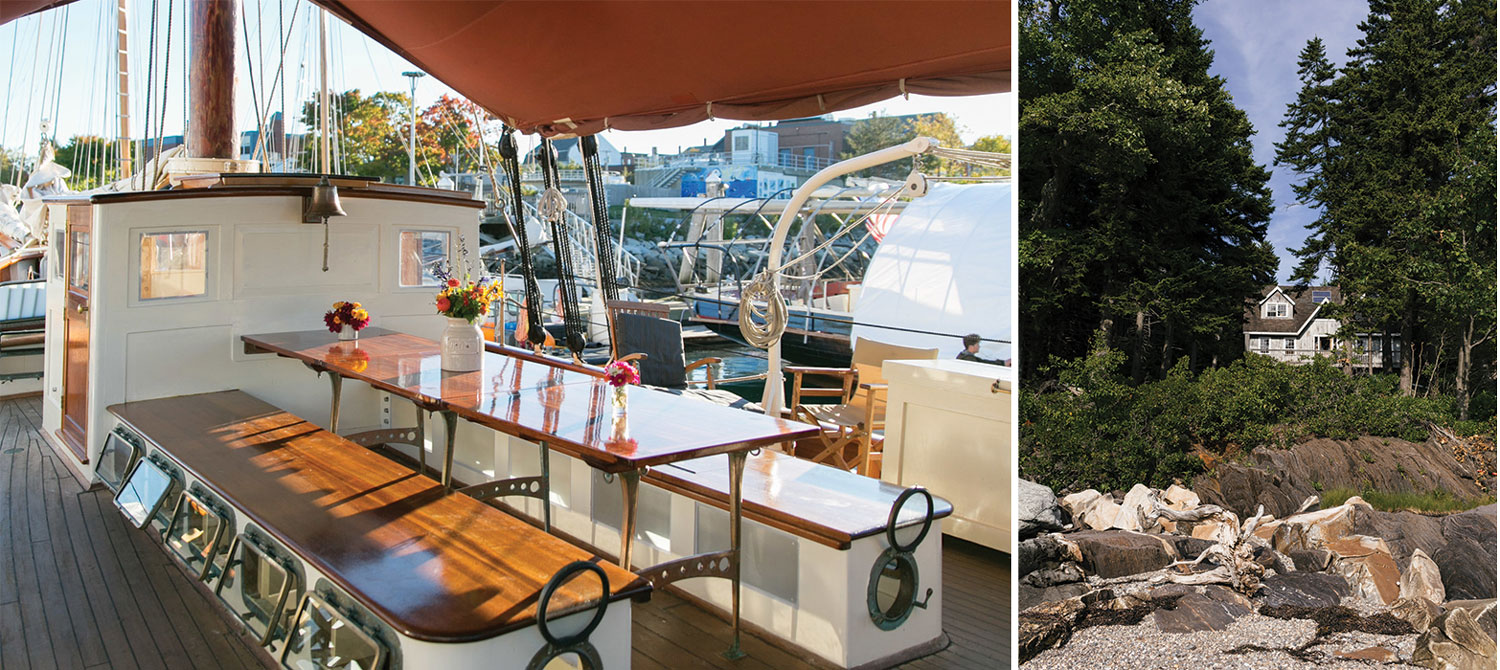 ---