We hunted down a half-dozen of the craziest, messiest, tastiest franks at stands, food trucks, and sit-downs all across Maine.
By Desi Isaacson
[dropcap letter="O"]ne of summer's simplest pleasures is grilling up hot dogs, wedging them inside split-top buns (side-loaders if you must, but this is Maine), and layering on classic condiments — mustard, relish, onion. But there's more than one way to skin a cat, er, eat a dog.
Bark & Bite
Why not slather it with cream cheese and pepper jelly, then top it with caramelized onions? That particular combo, the Bark & Bite, sprang from the mind of Anya Reid, co-owner of Boothbay Harbor waffle and dog joint Wannawaf (pictured above). "I grew up eating grape jelly on my grilled cheese sandwiches," she explains. "That was the inspiration." Sometimes she'll top it with banana peppers to add punch and crunch to the sweet-savoriness of one of Maine's decadent dogs. 31 Granary Way; 207-315-2029.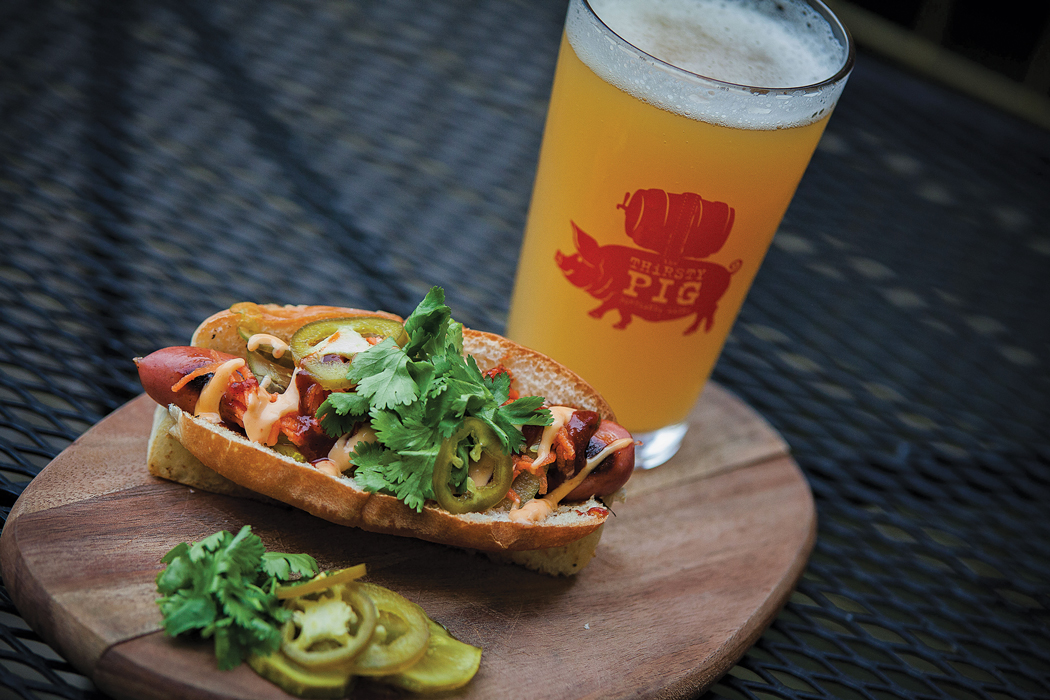 The BBQ Banh Mi
Pickled cucumber, pickled carrot, chili mayo, barbecue sauce, cilantro
Maine meets Vietnam meets the American South? That's some kind of mutt. The Thirsty Pig takes an all-beef dog, from Kennebunk's Shields Provisions, dresses it up in classic banh mi accoutrements, then hits it with tangy barbecue sauce, just for good measure. 37 Exchange St., Portland. 207-773-2469.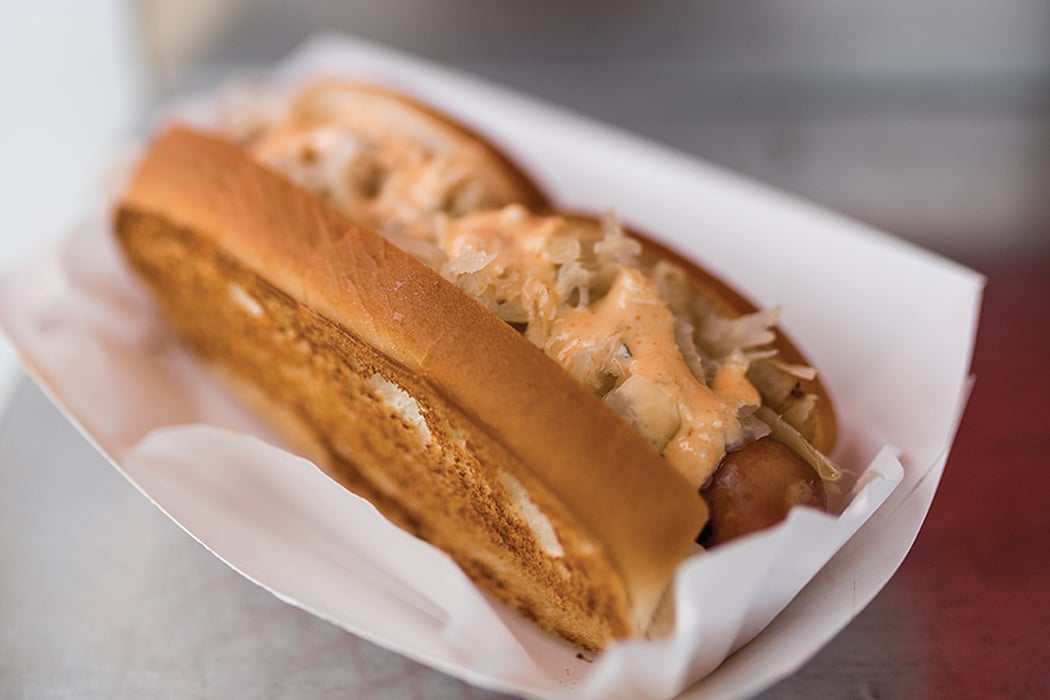 The Reuben
Sauerkraut, Russian dressing
The toppings on this beauty, from waterfront staple Harbor Dogs, aren't so far-out. In fact, kraut with sausage sounds a tad conventional. But the generous dousing of Russian dressing makes for a memorable and super-satiating riff on the classic deli sandwich. 1 Public Landing, Camden. 207-230-4397.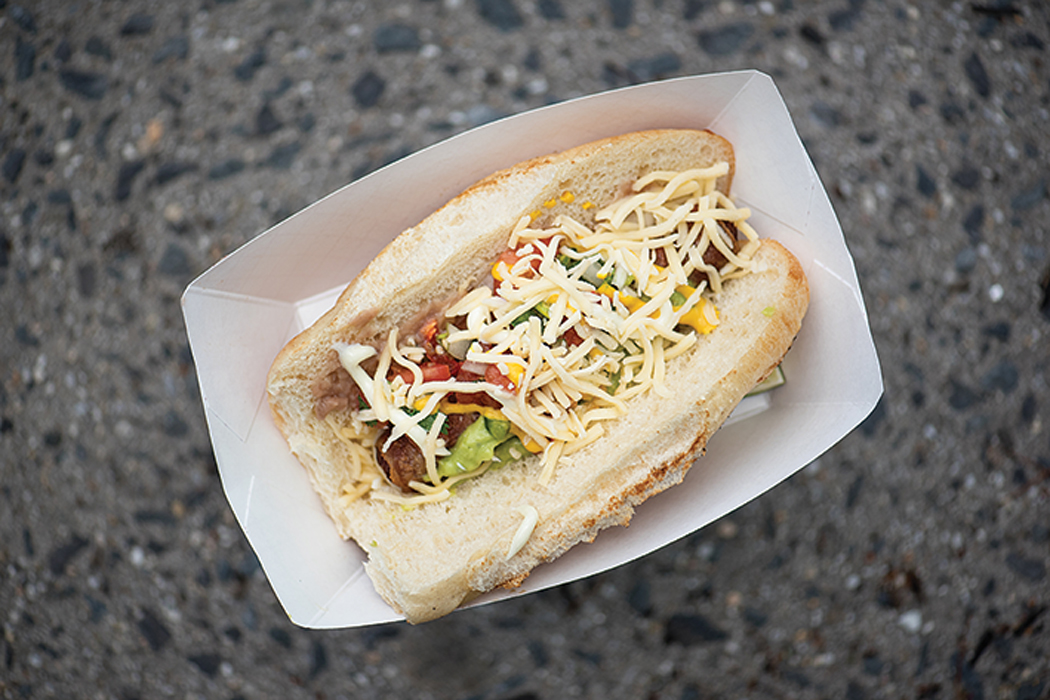 The Sonoran
Bacon-wrapped dog, pinto beans, guacamole, pico de gallo, shredded cheese, mustard, mayo
The owners of El Corazon food truck opened a brick-and-mortar restaurant last year, but their signature hot dog — served on a warm, fluffy bun — remains exclusively food-truck fare. In summer, the mobile unit usually stakes out the corner of Spring and Temple streets. Portland. 207-200-4801.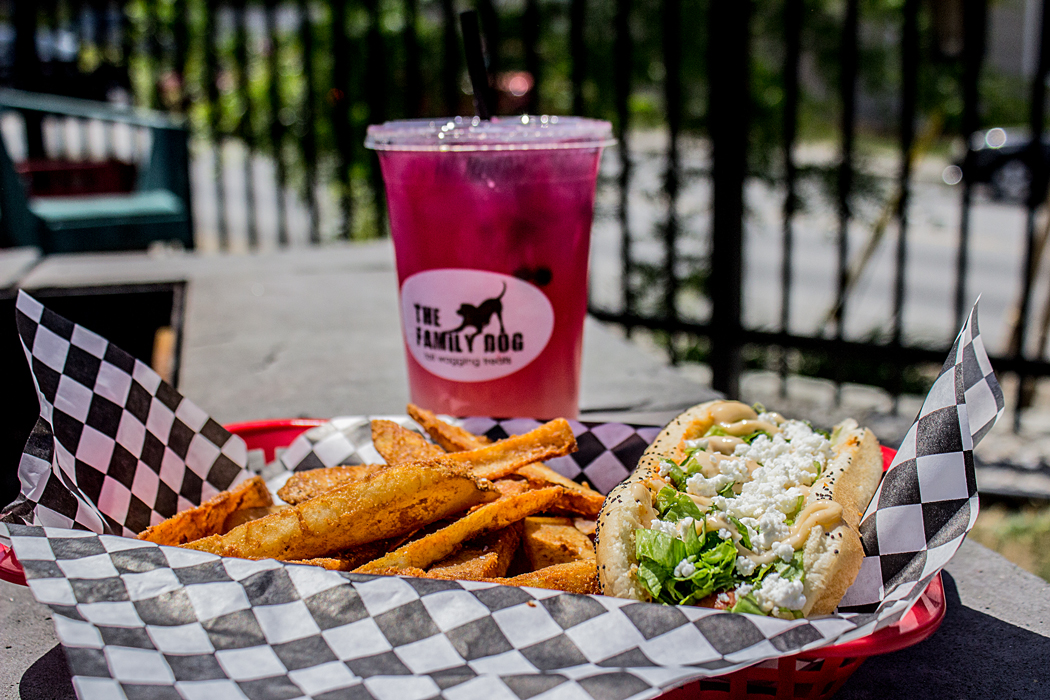 The Havanese
Sun-dried tomato, roasted garlic, basil goat-cheese spread, lettuce, garlic aioli
A taste of the Mediterranean half a mile from the Penobscot River, named after the national canine of Cuba. The Family Dog changed hands last year, but new owner Sandy Wardwell knew not to mess with a toppings combo so unlikely, copious, and delicious. 6 Mill St., Orono. 207-866-2808.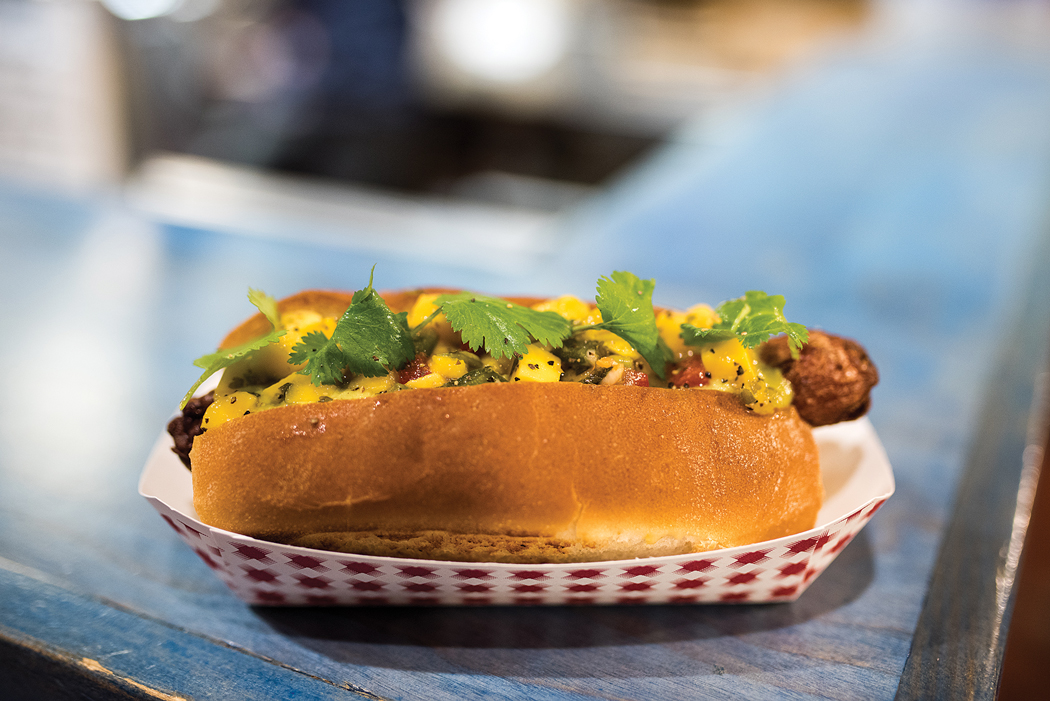 The Pineapple Express
Bacon-wrapped dog, pickled mango salsa, pineapple-jalapeño mustard, cilantro
Chef Damian Sansonetti and pastry chef Ilma Lopez run two of Portland's finest restaurants, Piccolo and Chaval, but they also bring bold flavors to their casual, counter-service affair, Blue Rooster — in particular to the fanciful hot dog lineup. 5 Dana St., Portland. 207-747-4157.