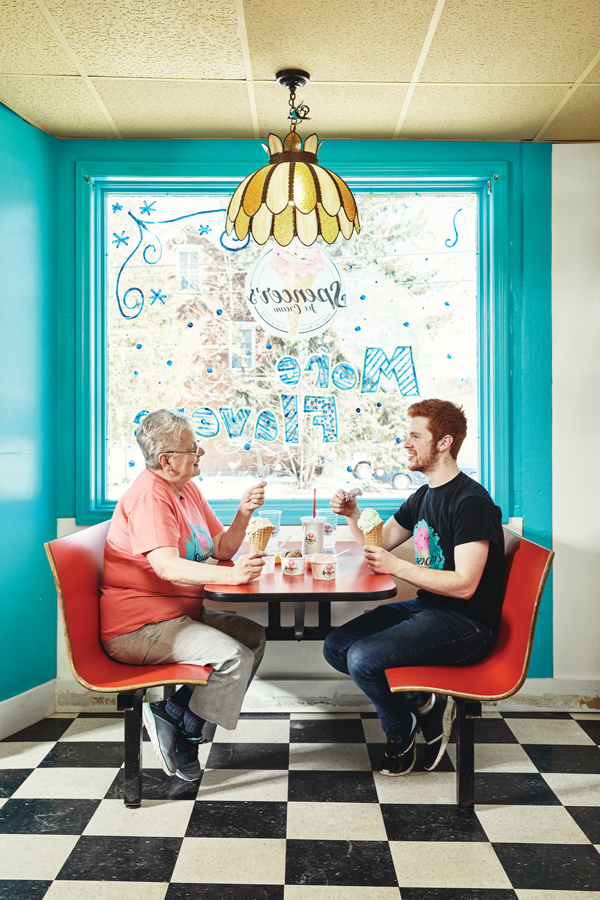 ---
A passing of the cone at Spencer's Ice Cream in Bradley.
By Joel Crabtree
Photographs by Michael D. Wilson
[dropcap letter="S"]pencer's Ice Cream opened in 1933 in tiny Bradley, just east of Old Town. With its handwritten menu and black-and-white photo of founder Norman Spencer on the wall, it feels like a real mom-and-pop joint. But owner Jack Watkins is neither mom nor pop. The 19-year-old bought the parlor last spring while wrapping his senior year at Brewer High (find his prom and graduation photos on the shop's Facebook page). "When I bought this place, I had no idea how to make anything," he admits. Luckily, 71-year-old Jean Abbott, who'd been churning at Spencer's for years, taught him. Now, Watkins is selling pints locally, adding a fleet of catering trucks, and collaborating on new flavors like blueberry doughnut, with Elaine's Basket Cafe, in Milo, and whoopie pie, with Bangor's Bangin' Whoopie.
77 Main St., Bradley. 207-835-1496.