The backyard-chicken craze hatches a flock of creative products.
Blogger at Fresh Eggs Daily and host of WCSH TV's Welcome to My Farm, Lisa Steele tells how to give your birds an herbal spa, make them a swing, use rocks to safeguard their eggs, and 98 other sundry tricks learned from raising chickens and ducks in her Dixmont backyard. $22.99. Voyageur Press.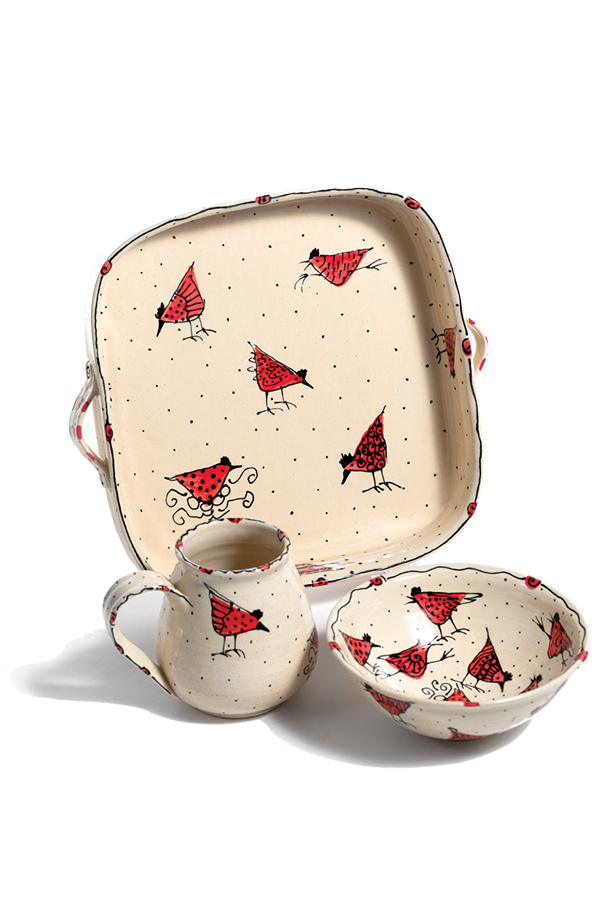 Little red hens scratch, run, and dust-bathe their way around Robbi Fritz Portela's stoneware pottery. Portela's first chicken pieces were a gift to her husband, who tends the birds at their Windsor farm. Her ceramic menagerie now includes hedgehogs, rabbits, foxes, crows, lobsters, bumblebees, and flying pigs, but the hens are the bestseller. From $14. 207-549-3495.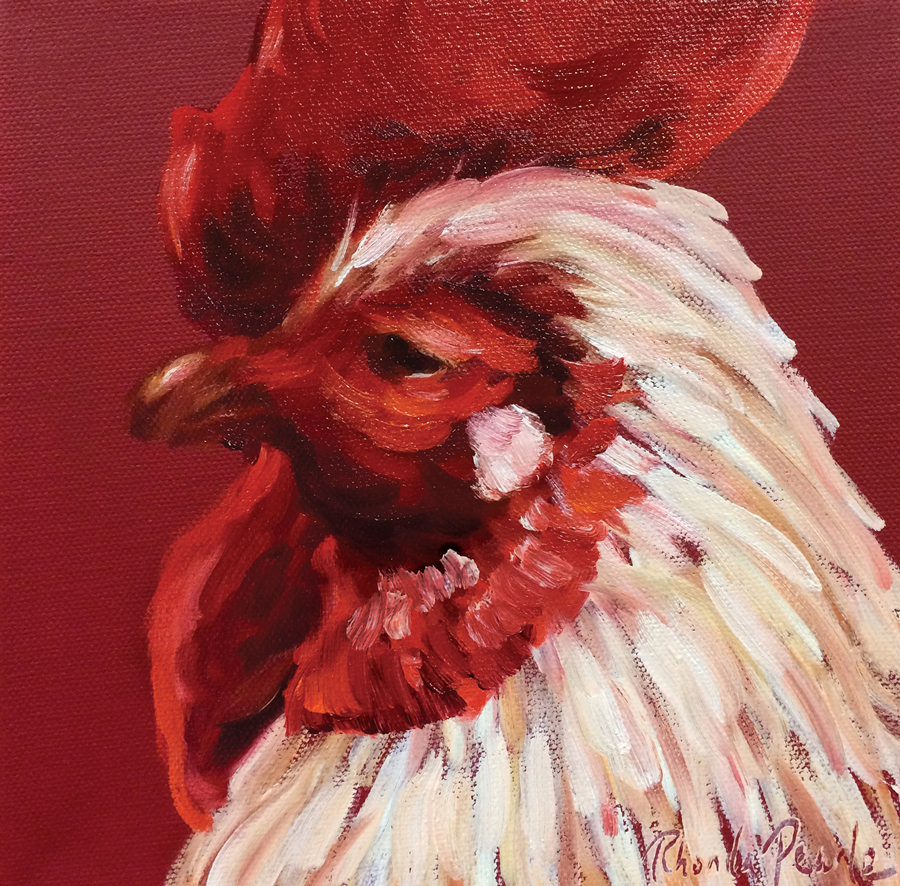 Rhonda Pearle painted her first oil-and-acrylic chicken portraits a few years ago to help an artist friend fill out an exhibit. When she placed one of her roosters in her studio's display window, demand soared. Many chicken keepers ask for custom portraits, knowing Pearle will find their special bird's distinctive spirit, be it dignified, fierce, or rock 'n' roll. From $250. Bridge Gallery, 568 Congress St., Portland. 207-712-9499.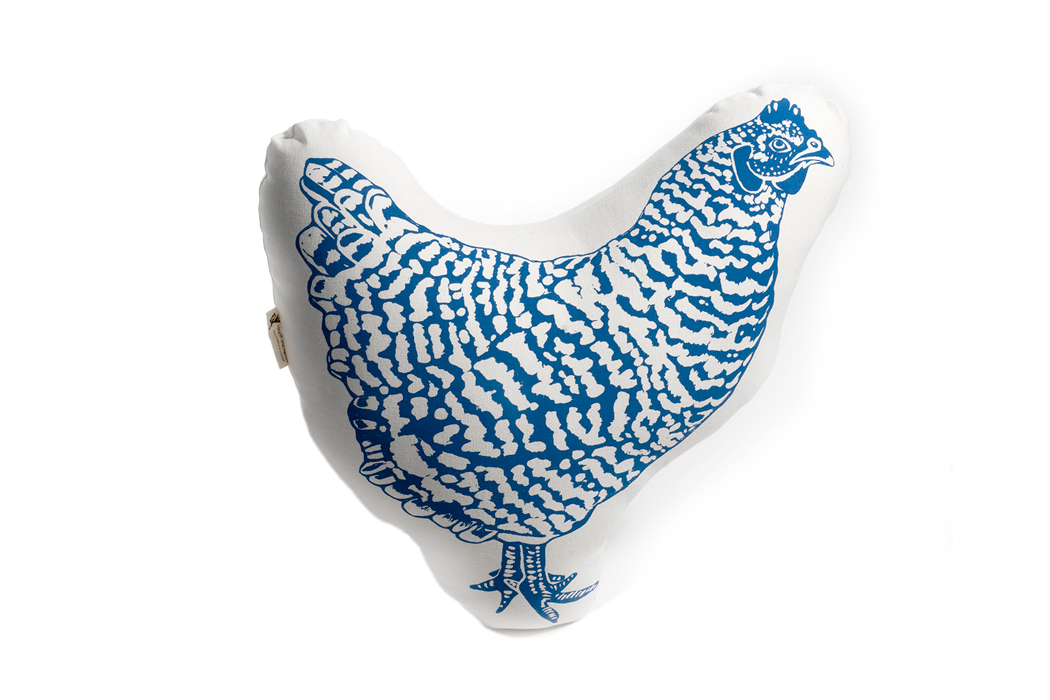 At last — chickens that you can snuggle with. Artist Casey Everett and screenprinter Michael Everett make these pillows by hand at their home studio in Rockport. They use certified organic cotton grown in Texas and woven in North Carolina and water-based inks and recycled fiberfill. You can get the same design (and many other animals too) on T-shirts, napkins, and tea towels. $40.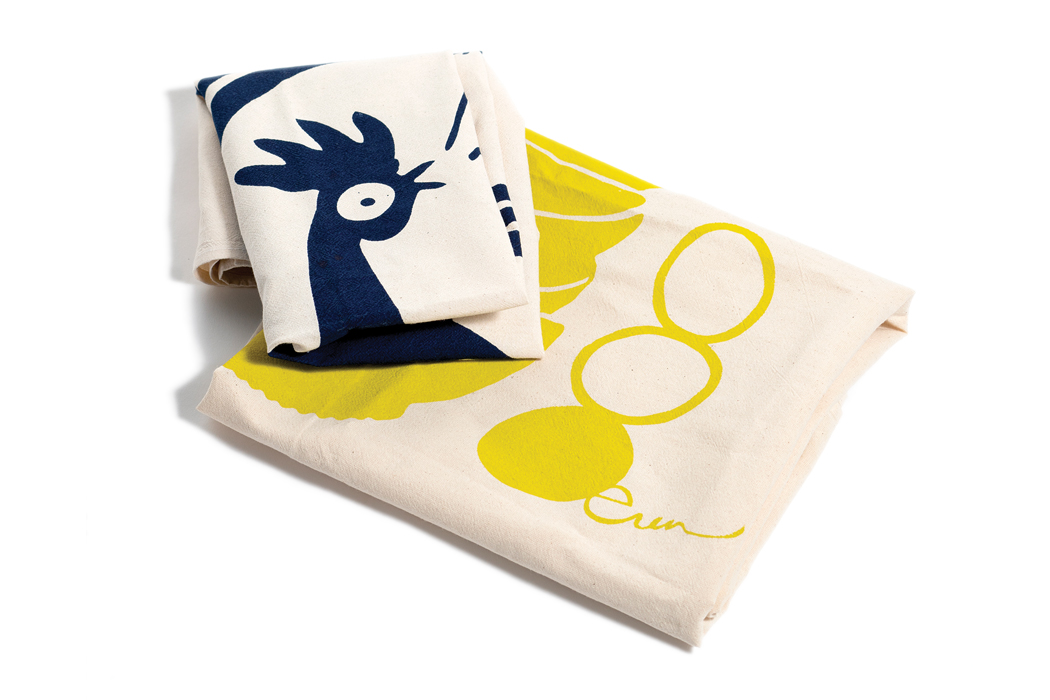 Maine's favorite farm animal is interpreted in Gorham textile designer Flett's trademark cheery, colorful style. Take your pick: a confused hen roosting on a stack of bowls or a bulgy-eyed rooster crowing at dawn. Screen-printed on woven flour-sack cloth. Flett's brick-and-mortar shop opens this summer. $21. 2 Main St., Gorham, 207-839-2814.
---