Go here. Do this. See that.
---
Food Fests
All Month
Moxie Festival
July 10–12
Love Moxie? Well, neither do most of the attendees at the festival, but it's still a blast. Fireworks, parade, petting zoo, chugging contest. Downtown Lisbon Falls. 207-992-8997. moxiefestival.com
Maine Potato Blossom Festival
July 11–19
Celebrate the mighty Aroostook spud with a BBQ, a town-wide yard sale, and the crowning of Maine's Potato Queen, among other things. Fort Fairfield. 207-472-3802. potatoblossom.org
Central Maine Egg Festival
July 13–18
Dream of raising a gold-medalist? Enroll your kids in the Egglympics — an egg toss, egg-carrying relay, rubber chicken throw, etc. The 300-pound world's largest frying pan is an oddball roadside attraction. Pittsfield. 207-341-3456. centralmaineeggfestival.org
Yarmouth Clam Festival
July 17–19
Celebrate 50 years of this classic Maine fest with a diverse music line-up (highlights include David Mallett with the Portland Symphony Orchestra), various races (on foot, on bike, on SUP), and (of course) clams and lime rickeys. Yarmouth. 207-846-3984. clamfestival.com
Maine Lobster Festival
July 29–August 2
A carnival, funk-soul legends Tower of Power (among others), and a giant tent serving up 20,000 pounds of boiled lobster. Come hungry. $8. Harbor Park, Rockland. 207-596-7126. mainelobsterfestival.com
---
Acadian Festival
July 2-5
Celebrate Maine's French-Canadian heritage in Madawaska at the town's Acadian Festival. Get schooled in the French Acadian card game Charlemagne, stuff yourself with ployes, dance to some traditional fiddle, and clean up in the Texas Hold 'Em tournament (not Acadian, but still fun). Locations across town. acadianfestival.com
Amazing Race
July 17-18
The best rally car drivers in the U.S. take to the dirt and gravel logging roads of western Maine and northern New Hampshire (at around 100 miles per hour) at the 25th running of the New England Forest Rally. The action kicks off at Sunday River Resort, where spectators can gather at the starting line, be bussed to various other spectator stations, and wander "Rally Village" for food, drink, and entertainment. More Subarus churning up mud than the parking lot at the Common Ground Country Fair. Free. Sunday River Resort, Newry. newenglandforestrally.com
Nice Play If You Can See It
July 22–August 15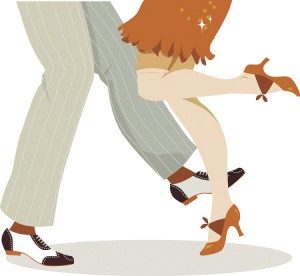 A Prohibition-era temperance enforcer clashes with a gang of bootleggers in the 2012 Tony Award–winning musical Nice Work If You Can Get It. Grab a gin from the Ogunquit Playhouse bar and visit the 1920s with Sally Struthers and George Gershwin. $44. 10 Main St., Ogunquit. 207-646-5511. ogunquitplayhouse.org
"Weird Al" Yankovic
July 26
Have some more yogurt, have some more Spam. It doesn't matter if it's fresh or canned. — "Eat it" by "Weird Al" Yankovic
That "Weird Al" Yankovic has made a nearly 40-year career out of silly parody songs is an impressive achievement. Even more impressive that he's just coming off a Billboard number-one album and a Grammy win, and that he's in the middle of a 120+ date world tour. His concerts feature dancers, video, many costume changes, and yeah, accordion. And spoofed musical luminaries from Kurt Cobain to Don McLean have sung his praises. It's a "Weird Al" world — we're all just parody fodder. $18–$52. Maine State Pier, Commercial St., Portland. 207-358-9327. waterfrontconcerts.com
The Decemberists
July 29
Hailing from that other Portland, The Decemberists are perhaps rock's most literate and esoteric band ever to make it big — this because the group's sometimes-dense lyrics are set to music that's hooky, foot-stomping, and fun. The same could be said, by the way, of the opening act, Maine's own Lady Lamb. 8 p.m. $40–$45. State Theatre, 609 Congress St., Portland. 207-956-6000. statetheatreportland.com
[title maintitle="" subtitle="More Maine Things to Do"] [accordion][item title="Expand for additional events we've heard about"]
Broadway Rocks Bangor
July 23
The Cool Sounds Summer Concert Series, the Downtown Bangor Partnership presents an evening of Broadway show tunes with an edge! Hear songs written for the stage by the artists you love: Green Day (American Idiot), Queen (We Will Rock You), Elton John (Aida), Billy Joel (Movin' Out), and more. Featuring local theater favorites Brianne Beck, Ira Kramer, Heather Libby, and Dominick Varney, and backed by Phil Burns (piano), Josh Kovach (guitar), Thomas Libby (drums) and Caleb Sweet (bass). The concert begins at 6 p.m. in West Market Square and is free for all to attend. downtownbangor.com
River Music Concert
July 23
Paul Sullivan will be playing a concert Thursday evening, July 23, at 7:30 PM at the very special Oceanside Meadows Inn in Prospect Harbor ME. The inn,with it's location by the sea, and the true graciousness of its proprietors, is a real oasis of tranquility and civilization. rivermusic.com
Opening of Thos. Moser: Legacy in Wood
July 23
Connecting the past to the future through fine wood craftsmanship, Thos. Moser, Cabinetmakers is one of Americas finest furniture-making endeavors. This exhibit surveys their 44 years of engagement with wood: Thomas Moser's struggle to find himself after being orphaned at eighteen, his learning through long-dead masters, his decision to leave a tenured teaching position to pursue furniture making full-time, and his aesthetic and entrepreneurial choices throughout life. meca.edu
The Pittston Fair
July 23–26
"Maine's Friendliest Country Fair"- This year we celebrate our 63rd year serving up fun, food, entertainment and agricultural competition and education for all ages. pittstonfair.com
Northern Maine Fair
July 24 – August 1
Northern Maine's largest agricultural fair. northernmainefairgrounds.com
Celebrate Eagle Island's National Historic Landmark Status
July 25
Celebrate Eagle Island's National Historic Landmark status. maine.gov
Summer Exhibition at the Corey Daniels Gallery
July 25 – August 30
You are invited to the Summer Exhibition at the Corey Daniels Gallery. This show will feature the work of Steve Bartlett, Sarah Bouchard, Timothy Wilson, Joshua Yurges, and William Zingaro. Coming from diverse individual practices, their work shares a contemplative palette and a quiet attention to detail and form. coreydanielsgallery.com
Calling all Andover area artists
July 26
A group of Andover artists is busy preparing for the 2nd annual Andover Area Art Show to be held in conjunction with the Andover Old Home Day celebration on July 31 and August 1. Although the space is smaller this year, the goal is to hang or display a wide variety of art, and to include any and all pieces submitted to us, as long as they are original works by Andover area artists, living or deceased, or art that represents life in Andover and the surrounding area. All works should be ready to display.
If you are interested, call Pam Berry (392-1052), Denise Hurd (392-2981) or Wendy Hutchins (392-2211) for more information and/or to register your work for the show. Dates to drop off your work are Sunday, July 26, 3pm-6pm and Monday, July 27, 8am to noon, but please call or see one of the ladies beforehand so they have some idea on how many people are interested and how many pieces they can expect.
26th Annual Maine Open Farm Day
July 26
Visit select Maine farms Sunday, July 26. All across the State of Maine, close to 100 family farms will open their doors to the public from 10 a.m. to 3 p.m. Held each year, Open Farm Day is an opportunity for consumers to learn about Maine food producers and for farms to show the public their products. getrealmaine.com
Open Farm Day at Brae Maple Farm
July 26
Enjoy historic 1787 farmstead with views of Union's hills and ponds, live music by Playin' Possum and homemade snacks from the garden. Learn new gardening methods, pest and disease management strategies and "Ask a Master Gardener Volunteer." Stroll in the Heritage, Medicine Wheel, and Dyeing and Drying Gardens. Visit with Donkeys. Observe Plein–air painting and wool spinning. Displays and demos by Knox-Lincoln Beekeepers. Master Gardeners on gardening, composting and twiggy fence making. Kids' Activities! Photo Board. Veggie Prints. Plants to take home! Hosted by Andrea & Allan Smith and the University of Maine Cooperative Extension Master Gardener Volunteers at Brae Maple Farm (MOFGA Certified Organic).
Maine's Largest Lobstering Exhibit
July 26
Celebrate the grand opening of the new, 6,200-square-foot exhibit, Lobstering & the Maine Coast! Be one of the first to explore Maine's largest, most comprehensive exhibit on the lobster industry.
This day of family fun will feature all kinds of lobster-related activities, including demonstrations, face painting, music, food trucks, cruises, the soon-to-be-world-famous Lobstermobile, and much more! Fiona's Catering and food trucks Bite Into Maine and Fishin Ships will be on hand with all sorts of lunch options. Don't miss the lobster-eating contest sponsored by Red's Eats! mainemaritimemuseum.org
UNE Art Gallery features "A Tale of Three Cities" with photo exhibition of Paris, New York, and Portland, Maine
Opens July 28
The University of New England's Art Gallery, located on the Portland Campus, will soon feature a new exhibition titled "A Tale of Three Cities." Curated by Professor Emeritus Stephen K. Halpert, the exhibition will open on July 28, with an opening reception from 5 to 7 p.m. at the Art Gallery, and will conclude on September 25. une.edu
"A Tale of Three Cities" celebrates Portland, Maine, Paris and New York. While Paris and New York have been extensively documented by numerous photographers from Maine, the city of Portland, though much smaller, has been amply recorded by Maine photographers as well, featuring its harbor, cafes, brick facades, parks, public art and international population.
The Real Inspector Hound
July 30
Season 46 continues at TAM with Tom Stoppard's whodunit satire, The Real Inspector Hound opening at Theater at Monmouth Friday, July 30 at 7:30 p.m. A parody of the Agatha Christie-style parlor mystery, The Real Inspector Hound explores the thin line between the audience and the stage, as Stoppard fractures reality and life imitates art. Of the 1968 production The Guardian wrote, "Stoppard's The Real Inspector Hound is a witty and delicious parody of the fog bound whodunit." theateratmonmouth.org
Open House at Maine Wildlife Park
July 30
If you've wanted to visit the Maine Wildlife Park on Route 26 in Gray, but haven't had the time to do so, you'll have a great opportunity to visit for free on Thursday, July 30, 5-8pm.
A farmers market will be offered within the boundaries of the wildlife park from 5pm-8pm; and a variety of local farmers and food vendors will be at the wildlife park to sell their local foods, crafts, & other products. In addition, the Friends of the Maine Wildlife Park will be offering a hotdog and burger BBQ; with all proceeds supporting the wildlife park. maine.gov
Ode to Letters
Opens July 31
ODE TO LETTERS : A DECLARATION OF LOVE OF LETTERFORMS will open July 31 from 5-8pm during the Biddeford+Saco ArtWalk. ODE TO LETTERS is co-curated by Portland artists Will Sears and Ryan Adams and includes graffiti writers, printmakers, and sign painters from Maine and beyond. The exhibition will run from July 31 to September 19. Hours are Tuesday-Friday 1pm-6pm and Saturdays from 11am-4pm. feedtheengine.org
Artisan Bread Fair
August 1
Delicious breads and pastries, handmade pizza baked in a wood-fired oven, books and equipment for baking at home, professional bakers to answer your questions, live music, antique baking tools, beautiful kitchen linens, scythes and other tools, tips from flour experts about the use of their various baking flours, demos, and superb Maine-made foods. Skowhegan State Fairgrounds, free (parking $2). kneadingconference.com
Maine Historical Society
Through August 12
Through August 12, you can learn a variety of lost skills highlighting traditional crafts right here at MHS! Sessions are laid-back, supplies are provided, and beer, wine & snacks will be served. Come learn something new that's old! mainehistory.org
DAM JAM 2015
August 1
As as celebration of all that is Maine in the Summer, Denmark's DAM JAM would be remiss to not represent the wealth of food, drink, art, and other creative output of our region. Fortunately, DAM JAM 2015 proudly represents our most passionate such commitment to date, with local vendors, artist, and even farmers all making featured appearances. thedamjam.com
Brews & Views Beer Pairing Dinner
August 1
Time is running out to make your reservation for our first-ever Brews & Views Beer Pairing Dinner! Local chef, Jarod Frigon, will show off his culinary talents with a locally-sourced, summer menu that will be paired with beers by Baxter Brewing. mainehuts.org
Contained and Arranged – Floral designs in Contemporary Ceramic Vessels
August 1
Members of the Piscataqua Garden Club have been invited by The Museums of Old York to exhibit floral arrangements in vessels crafted by contemporary New England ceramic artists. Their designs will be on exhibit in the Museum's Remick Gallery at 3 Lindsay Road on Saturday, August 1 from 10-5 and Sunday, August 2, from 1-5. The arrangements will be presented on pedestals in conjunction with the exhibition "Emma Lewis Coleman – Photographs of Maine." Emma Coleman was a photographer in the 1880s who turned her camera on York's disappearing rural scenes. Old York owns over 40 of her original prints, and is currently exhibiting a selection through October 17. oldyork.org
John Paul Caponigro's 2015 Annual Open Studio Exhibit
August 1–2
Be among the first to see new works from artist John Paul Caponigro's classic series Alignment, where lines drawn into natural environments draw the viewer into closer alignment with nature. Ranging from petroglyphs to walking paths, a variety of pan-cultural interactions with land are celebrated. Made on five continents – Europe, North America, South America, Africa, and Antarctica – they offer a truly global perspective. Environmental art in virtual space, these altered images are land art produced without altering the land. The artist's visionary landscapes drawn from and for the mind's eye heighten our physical, emotional and spiritual connections to nature. johnpaulcaponigro.com
Greg Mort and Jon Mort Night & Day Open Studio Exhibition
August 1–2
Greg Mort continues his annual summer tradition hosting "NIGHT and DAY – OPEN STUDIO 2015" together with his son artist Jon Mort on August 1st and 2nd, from 10 am to 5 pm at Fieldstone Castle in Port Clyde, Maine. A "Studio Tour and Talk" will take place on Saturday at 1pm. New works of art by Greg and Jon will be on display and a behind-the-scenes tour of their work-space will include: works-in-progress, still life arrangements and preliminary drawings and sketches. Greg works exclusively from life or his own handcrafted models and figures. He will present many of these including the model created for "One World" his painting that is currently on exhibition at the White House.
PhoPa Gallery to feature work by Jay Maisel
July 29 – August 29
PhoPa Gallery is pleased to announce the upcoming exhibition "On Seeing" featuring work by Jay Maisel, on view July 29-August 29. An opening reception will be held on Thursday August 6 from 5-7pm. A closing reception with Jay Maisel in attendance will be held on August 29 from 4-6pm. mainemedia.edu
Wolfe's Neck Woods State Park August Events
August
Wolfe's Neck Woods State Park offers nature programs daily in August at 2:00 PM, through August 31. Nature programs start at the circle of benches at the end of the second parking lot unless otherwise noted and may include walks, talks, and activities in a beautiful natural setting. Programs last about one hour unless otherwise noted, weather permitting. maine.gov
Inaugural Poet Richard Blanco Explores Home and Identity in Stonington
August 4
Historic Presidential inaugural poet Richard Blanco takes the stage at Opera House Arts' (OHA) on Tuesday, August 4 at 7 pm for a special reading and book signing of his highly acclaimed new book and memoir, The Prince of Los Cocuyos. Who I Am & Where I Came From is comprised of a reading from Mr. Blanco, after which he will be joined local guest readers for an evening of poetry celebrating home and identity. operahousearts.org
Bowdoin College Museum of Art
August
As summer ripens and long lazy days beckon, come enjoy the cool of evening with Night Vision: Nocturnes in American Art, 1860-1960, celebrate Gilbert Stuart's own summer sojourn in Maine nearly 200 years ago with Gilbert Stuart: From Boston to Brunswick, or harken back to the winter of 2015 with A Mind of Winter: Photographs by Abelardo Morell. On August 6th, we look forward to welcoming you for a discussion about Stuart's trip to Brunswick in 1821 in front of the portraits he produced for the College's first benefactor. Also, hear different perspectives on Night Vision with noontime talks by historian of electricity Jane Brox on August 13th and organizing curator Joachim Homann on August 20th. And on Friday, August 14th join us for a "Night at the Museum," with a festive reception and tours of our current exhibitions in conjunction with the Brunswick ArtWalk. bowdoin.edu
The Arundel Barn Playhouse Presents La Cage aux Folles
August 4–15
Billy Goldstein has never worn high heels in his life. But this summer he will step into pumps and grace the stage as Albin in La Cage aux Folles, playing at The Arundel Barn Playhouse.
Based on the French play of the same name, La Cage aux Folles was adapted by Harvey Fierstein and Jerry Herman into the 1983 Tony award-winning musical. It tells the story of Georges, the owner of a bawdy nightclub, and his high-strung headlining partner Albin. When Georges' son from a one-night fling becomes engaged to the daughter of an ultraconservative politician, Albin attempts to impress the fiancé's parents by filling the void of a maternal figure, with hilarious results. arundelbarnplayhouse.com
Lizzie Borden on Trial
August 4
Tuesday, August 4, 2015 is the 123rd anniversary of the killings of Lizzie Borden's father and stepmother. To mark this inauspicious date, Victoria Mansion and the Maine Irish Heritage Center will welcome Dr. Joseph Conforti for a special lecture. Dr. Conforti's talk will explore the notorious murders themselves, as well as the subsequent trial and often salacious media coverage that put the eyes of America on Fall River, Massachusetts.
August Music Series at Savory Maine
August 4–27
Savory Maine in Damariscotta announces its August music series featuring local musicians. Every Tuesday and Thursday from 6 p.m. to 8 p.m., musicians from around the midcoast will entertain and delight diners at Savory Maine. savorymainedining.com
Broadway Stars Take the Stage for Young Frankenstein
August 5–22
Coming to a village near you (Brunswick, Maine) to close out Maine State Music Theatre's 2015 season is Mel Brooks' hilarious musical comedy YOUNG FRANKENSTEIN. This show runs August 5 through August 22 with show times at 2 and 7:30 PM.
Mel Brooks' iconic '70s movie became a Broadway smash in 2007. Serving as an affectionate parody of the classic 1930's horror film, the musical was nominated for three Tony Awards and a Grammy for Best Musical Show Album, in addition to winning the Outer Critics Circle Award for Best Musical. msmt.org
Acclaimed Writer and Filmmaker Peter Davis to Read From New Novel, Girl of My Dreams
August 6
Maine Maritime Academy's Department of Arts and Sciences will host writer and filmmaker Peter Davis reading from his new novel "Girl of My Dreams" at 7 p.m. on Thursday, August 6 at BIW Auditorium on the college campus in Castine. The novel follows the adventures and misadventures of a young screenwriter who comes of age in the 1930s at the intersection of Hollywood, the Depression, and the Communist Party.
Set against the backdrop of the central story is an expansive cast of characters. Clark Gable, Marlene Dietrich, the Prince of Wales, Edward G. Robinson, the famous gossip columnists Louella Parsons and Walter Winchell, as well as the legendary San Francisco labor leader, Harry Bridges, all make appearances. So do murder, rioting, sex, conspiracy and deception.
Portland Public Library presents: Lindsay and Her Puppet Pals
August 6
Lindsay and Her Puppet Pals will be visiting the Portland Public Library, as part of the library's summer reading program, I ♥ Reading in Portland: Sail into Reading. portlandlibrary.com
The Beekeepers, A Pop-up Exhibition
August 7
On Friday, August 7th, the Portland Masonic will mount a significant one-night-only exhibition of paintings by award-winning New York artist David Pettibone. The show will feature a provocative selection of works from his Beekeepers series. The paintings will be on view from 5-8pm, to coincide with Portland's First Friday Art Walk.
Bees and the hive have long been symbols of industry and regeneration within the Masonic Order. The Masonic Trustees of Portland recognize the urgent need for restorative efforts to maintain the Masonic Temple and are invested in reactivating the space as a public venue for arts and cultural events. This exhibition launches what will be a monumental effort to save this historic treasure. Please join us as we take steps to re-generate the space. davidpettibone.com
Lynne Drexler: In Shore
August 6
Selected paintings and works on paper spanning the life of Lynne Drexler, including early works from 1957. oceanhousegallery.com
Artist Kris Engman exhibits at Savory Maine in Damariscotta
August 7
Maine artist Kris Engman will exhibit her paintings at Savory Maine Restaurant in Damariscotta from July 30 to September 7. Although Engman's artistic focus was as a sculptor for twenty-five years, for more than a decade she has painted the Maine landscape and what she defines as 'the simplest of still lifes.'
The public is invited to a reception for the artist on Friday, August 7 from 3-5. Savory Maine will provide delectable sweet and savory finger foods, and wine and beer will be available for purchase. savorymainedining.com
Winter Harbor Lobster Festival
August 8
The 51st Annual Winter Harbor Lobster Festival is planned for August 8, 2015. Events begin at 7am in Birch Harbor with registration for the 14th George Schaeffer Road Race. A pancake breakfast is served at the Winter Harbor Masonic Hall from 6-10am. The craft fair opens at 9am on Harbor Road in Winter Harbor and a Lobster Dinner will be served from 11am to 3pm. Lobster Boat Races are scheduled to begin at 10am and a parade on Main Street begins at 5:30pm. A Contra' Dance begins at 7pm at Hammond Hall and fireworks at dusk. acadia-schoodic.org
Transportation Museum to welcome The Mallett Brothers Band
August 9
The Owls Head Transportation Museum will host one the region's most beloved musical acts, The Mallett Brothers Band, on Sunday August 9 at 3:00 p.m. The performance by The Mallett Brothers Band will act as the finale to the Museum's two-day Wings & Wheels Spectacular aerobatic airshow that will be held on Saturday, August 8 and Sunday, August 9. Fans of all ages are welcome to attend the airshow and concert. owlshead.org
MSMT Footlight Follies to Feature Schooner Fare
August 10
Maine State Music Theatre's (MSMT's) FOOTLIGHT FOLLIES will feature Maine folk band Schooner Fare and New York City's 2 Ring Circus on Monday, August 10, at the Pickard Theatre on the Bowdoin College campus.
From 6:45 pm until 7:25 pm, seven outdoor stages will highlight a variety of entertainment free to the public. The main stage show begins at 7:30 PM with tickets ranging from $20-$40 available at www.msmt.org or (207) 725-8769.
Portland Public Library presents Philosophy Forum
August 12
Join Portland Public Library for an informal social gathering, bringing people together who enjoy discussing philosophical ideas in a facilitated, roundtable-style setting. The group focuses on a central theme as a basis for exchanging thoughtful ideas in the Socratic spirit of appreciating questions and their exploration. Our goal is to learn from one another.
The Philosophy Forum is a monthly offering, held by the Portland Public Library's Portland Room and facilitated by Abraham A. Schechter. The program is held on the 2nd Wednesday of each month, from 6:30-8pm with the kickoff being held at the Federal Street Folly. The program will be moved into the Portland Room for colder months. Schedule changes will be posted. portlandlibrary.com
Lithgow Library to host "Wild by Nature"
August 12
Lithgow Public Library will host "Wild By Nature," a multimedia tour into the Maine wilderness with Lee Ann Szelog and Thomas Mark Szelog, on Wednesday, August 12 from 6-7 p.m. The program, which is free and open to the public, will be held in the program room of Lithgow's temporary quarters at the Ballard Center, 6 E. Chestnut Street in Augusta.
The Szelogs will guide attendees into the Maine woods, along the coast, from a typical backyard to Maine's great north woods. Sharing an unusual visual journal, a personal almanac, and a keepsake unique to Maine, this presentation will open your mind to the splendor of the natural www.lithgow.lib.me.us
Winter Harbor Music Festival presents pianists Jungwa Moon Auer and Edward Auer
Riverton Branch Library presents: Birds of Prey
August 12
Experience the wonder of being a few feet away from a magnificent bird of prey at Portland Public Library as part of the summer reading program, I ♥ Reading in Portland: Sail into Reading!
Wind Over Wings is a nonprofit wildlife educational center featuring magnificent birds who are unable to survive in their natural environment. Their goal is to provide a personal connection with wildlife that will lead to responsible stewardship of the environment. Each bird is an individual and each has a story. Wednesday, August 12th 4–5pm.
August 15
Winter Harbor Music Festival, in association with Oceanside Meadows Innstitute is proud to present Edward Auer, the first American to win a prize in the International Chopin Competition in Warsaw (as well as prizes in the Tchaikovsky Competition in Moscow and the Queen Elisabeth in Belgium) and his duo-piano partner, Jungwa Moon Auer, in a program of Schubert, Schumann and Chopin. More details.
Shrek the Musical, Jr.
Maine State Music Theatre presents SHREK THE MUSICAL, JR., appearing on the MSMT stage August 17, 2015 at 11 AM, 1 PM, 3 PM, and a special showing at 7:30 PM. Based on the Oscar-winning DreamWorks Animation Motion Picture, SHREK JR. is part romance and part twisted fairy tale and an irreverently fun show for the whole family. msmt.org
The Friends of the Ogunquit Heritage Museum Bizarre Bazaar
August 15
President of the Friends of the Ogunquit Heritage Museum Wendy Broms Levine, Benita Braggiotti, and Gale Trust are shown preparing for a new event! The Bizarre Bazaar to be held on Saturday, August 15, 2015,10 a.m. to 6 p.m. at the Ogunquit Baptist Church, Shore Road, Ogunquit. The Bazaar includes crafts, quilts, furniture, jewelry, flea market items, local art and photography, homemade bake sale goodies, and something for everyone. The raffle for gift certificates from local businesses is very popular. Admission is free. Come early to get your best selection.
Maine Native American Summer Market at Shaker Village
August 22
The seventh annual festival of some of Maine's finest, award-winning Native American artists will be held at the Sabbathday Lake Shaker Village – America's only active Shaker Community – on Saturday, August 22 from 10 – 3:30. More than 40 members of the Penobscot, Passamaquoddy, Micmac and Maliseet tribes will demonstrate important, traditional Wabanaki art forms including basketmaking, woodcarving, bark etching, doll making, beadwork and jewelry, in addition to featured performances of drumming, dancing and story telling. High-quality, handmade crafts will be available for sale. This is the southernmost gathering of Wabanaki artists in the state of Maine. Don't miss this rare opportunity to learn about and experience first-hand Maine's Native American culture. FREE ADMISSION! Rain or shine. Barbeque lunch plates will be served. Shaker Village is located at 707 Shaker Road (Rt. 26) in New Gloucester, Maine. FMI: www.maineshakers.com, follow us on Facebook at Sabbathday Lake Shaker Village, or 207-926-4597.
Jo Dee Messina Concert at the Waterville Opera House
September 6
Popular country star Jo Dee Messina will take the stage at the Waterville Opera House for one night only, Sunday, September 6, at 7:30 p.m.
This multi-platinum, award-winning country singer/songwriter has dazzled the entertainment world since her debut in 1996 with "Heads Carolina, Tales California." Selling more than five million records worldwide, Messina has charted 16 "Top 40" singles along with nine Number One hits. Her newest album, called "ME," is dedicated to her fans. operahouse.org
Portland Public Library presents a Civic Hackathon @ PPL
September 12
Calling all hackers! Join us at Portland Public Library on Saturday, September 12th at 9am to be part of creating something awesome for our city! PPL is holding a one day hackathon where teams will work together to create an online portal for civic engagement and civil discourse; a place where citizens can gather virtually to discuss issues important to them and our community. This online portal will provide opportunity to share opinions, information, community initiatives, volunteer prospects and more. Teams will have ten hours to create an online platform. Cash prizes will be awarded for the best solutions. Food and caffeine will be provided for all registered participants. To register visit portlandlibrary.com.
First Families Museum
The Kennebunkport Historical Society has opened an exhibit at the First Families Museum located at White Columns 8 Maine Street Kennebunkport Maine. The new exhibit features birthday presents received by First Lady Barbara Bush for her 90th birthday. Also on display is programs, photos and memorabilia from her birthday party which raised 17 million dollars for her foundation for literacy. As an additional add on to the display President Bush has let us display all the beautiful cards and well wishes he has received after his fall. These include a signed card by all our US Senators.
5th Annual Maine Harvest Festival
November 14–15
The 5th Annual Maine Harvest Festival. Celebrate Farm Fresh on Saturday, November 14 and Sunday, November 15 from 10 am – 4 pm. Renowned Maine chefs, over 49,000 square feet filled with State of Maine growers and their harvest, bakers, cheese makers, vintners, brewers and fiber artisans with demonstrations, sampling, sales, toe tapping music and much more! All at the Cross Insurance Center, Bangor. www.maineharvestfestival.com
[/item] [/accordion]
The_Guitar_Man | iStock (car) ; Aleutie | iStock (dancers)
---
Get the best of Maine Travel, Food, Culture, and Homes & Gardens every month, with a subscription to Down East, the Best of Maine. Gift subscriptions available.