September
Go here. Do this. See that.
---
In Vino Veritas
James McMurtry at Savage Oakes, Sept. 6
Tote a picnic blanket to Savage Oakes Vineyard and Winery to hear Americana rocker James McMurty spin his signature yarns into lyrical ballads. 2 p.m. Free. 174 Barrett Hill Rd., Union. 207-785-2828. savageoakes.com
Pairings 101 – Spanish Tapas, Sept. 10
The word "tapas" is derived from the Spanish verb tapar, "to cover," and Cellardoor Winery certainly has you covered during an evening of small plates paired with big wines. 5–7 p.m. $40. The Farmhouse, 367 Youngtown Rd., Lincolnville. 207-763-4478. mainewine.com
Maine Winery Guild's Open Winery Day, Sept. 19
Meander among Maine's twisted vines while enjoying live music, local artisanal food samplings, winemaking demonstrations, art exhibits, and, of course, plenty of swirling and spitting of the good grape. Various locations and times throughout the state. Download a wine trail map and plot your course at mainewinetrail.com.
Fall Foliage Sunset Sail, Sept. 27
Wait, it's time for fall foliage already? Don't worry, there will be plenty of Cabernet aboard the 74-foot sloop Frances to help you process the end of summer as the sun slips beneath the horizon in Casco Bay. 5:30–7:30 p.m. $75 in advance. Maine State Pier, Commercial St., Portland. 207-619-4630. winewiseevents.com
Art of Wood
Through Sept. 20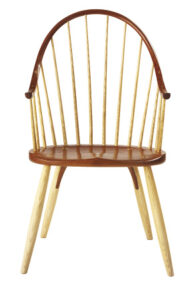 Thos. Moser, Cabinetmakers is one of the state's most visible business success stories. In this first retrospective exhibit, Thomas Moser: Legacy in Wood, the Maine College of Art looks beyond the furniture maker's commercial achievements to Moser's artistic development over the past 44 years. Through Sept. 20. 522 Congress St., Portland. 207-775-3052. meca.edu/moser
Walking the Line
Sept. 10 – Oct. 4
Bangor is one of 47 cities name-checked in Johnny Cash's version of "I've Been Everywhere," so it seems only appropriate that Penobscot Theatre Company should host Ring of Fire: The Music of Johnny Cash, featuring a full band playing the hits (and telling the stories) of the Man in Black. $25–$37. Bangor Opera House, 131 Main St., Bangor. 207-942-3333. penobscottheatre.org
Fall Tea at Coastal Maine Botanical Gardens
Sept. 13
One lump or two? It's a moot question when you're already nibbling on mounds of cookies, cakes, and scones heaped with clotted cream and jam. At Coastal Maine Botanical Gardens' lavish Fall Tea, guests can raise their pinkie finger daintily while sipping and socializing in the sunny Kitchen Garden Café. Sept. 13. 4 p.m. $22–$26. 132 Botanical Gardens Dr., Boothbay. 207-633-8000. mainegardens.org
Art of Giving Gala
Sept. 17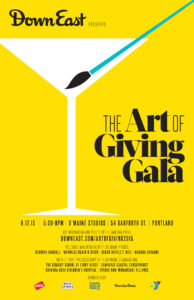 Down East is bringing the food, music, and drinks. Maine artists Deborah Randall, Wendilee Heath O'Brien, Susan Bartlett Rice, and Marsha Donahue are donating their work for raffle. The Ecology School at Ferry Beach, Downeast Coastal Conservancy, Barbara Bush Children's Hospital, and Spruce Run-Womancare Alliance are benefiting. It's Down East's Art of Giving Gala, a night of great fun for several great causes. $75. O'Maine Studios, 54 Danforth St., Portland. 207-594-9544. downeast.com/artofgiving2015
Trails End Festival
Sept. 18–20
Millinocket's Trails End Festival heralds the end of summer in the Katahdin region with a chili cook-off, a pub crawl, a classic car show, and concerts by The Mallett Brothers Band, The Blue Hill Brass, and others. You can even put in a day of trail work on the AT. Locations around Millinocket. 207-723-4443. trailsendfestival.org
More Maine Things to Do
Expand for additional events we've heard about
The Portland Hunt + Alpine Club's 2nd Anniversary
Sept. 5
We can't believe we are turning two. We want to thank everyone who has come in and had a drink, or two, these past couple of years. Please join us Saturday, September 5, as we celebrate all night long. There will be drink and food specials (till they're gone). It's not to be missed!
Check out our anniversary drink menu we'll be slinging this Saturday. And don't miss $1 oysters, $3 house popcorn— and much more.
Exhibition: "On Seeing" featuring Jay Maisel at Maine Media Gallery
Through Sept. 19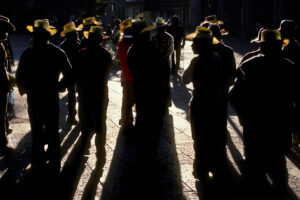 Maine Media Gallery is pleased to announce the upcoming exhibition "On Seeing" featuring work by Jay Maisel, on view August 18-September 19, 2015. An opening reception will be held on Friday August 28, 2015 from 4:30-6pm with Jay Maisel in attendance.
On Seeing features a selection of color photographs that span Jay Maisel's 60-year career in photography. He is best known for his emphasis on light, gesture and color, as revealed by the images on view. Maisel seeks moments of beauty and intrigue in everyday life, carrying a camera wherever he goes. Be it a vegetable man in Sudan, a group of passengers seen through a bus window in Pinyao, China, or men talking over coffee in Jerusalem, Maisel's subjects are captured in bold, dynamic compositions, framed by Maisel's keen eye. mainemedia.edu
Collins Center for the Arts
September Events
National Theatre Live – Everyman
Thursday, September 3, 2015 at 7:00 pm – Adult $15 / Senior $10 / Student $8
Everyman is successful, popular and riding high when Death comes calling. He is forced to abandon the life he has built and embark on a last, frantic search to recruit a friend, anyone, to speak in his defence. But Death is close behind, and time is running out. Broadcast in HD by National Theatre Live.
Piano Men: The Music of Elton and Billy with the Bangor Symphony Orchestra
2015 Gala Performance
Saturday, September 12, 2015 at 8:00 pm – $28/$35/$45/$55
Piano Men: The Music of Elton and Billy combines a four-piece pop group featuring Joe Boucher on piano and vocals with a full symphony orchestra. Rarely have these songs ever been heard live this way – Elton and Billy themselves have performed with orchestras on only a few occasions. Join us as we celebrate our 30th season with this very special collaboration with the Bangor Symphony Orchestra.
National Theatre Live – The Beaux' Stratagem
Thursday, September 24, 2015 at 7:00 pm – Adult $15 / Senior $10 / Student $8
The 'Beaux': Mr Aimwell and Mr Archer, two charming, dissolute young men who have blown their fortunes in giddy London. Shamed and debt-ridden, they flee to provincial Lichfield. Their 'Stratagem': to marry for money. Broadcast in HD by National Theatre Live.
Craig Ferguson: The New Deal Tour
Tuesday, September 29, 2015 at 7:00 pm – $29/$38
A huge success of the North American comedy circuit, Emmy-Award winner Craig Ferguson has performed to sold-out theaters across the country and earned kudos as host of the 2008 White House Correspondents Dinner. In 2014, Ferguson ended his nine-year run as the host of the Late Late Show, and can now be seen hosting the hit game show, Celebrity Name Game.
Jo Dee Messina Concert at the Waterville Opera House
Sept. 6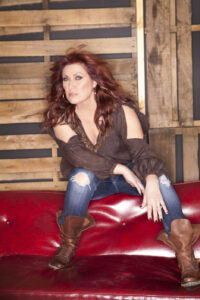 Popular country star Jo Dee Messina will take the stage at the Waterville Opera House for one night only, Sunday, September 6, at 7:30 p.m.
This multi-platinum, award-winning country singer/songwriter has dazzled the entertainment world since her debut in 1996 with "Heads Carolina, Tales California." Selling more than five million records worldwide, Messina has charted 16 "Top 40" singles along with nine Number One hits. Her newest album, called "ME," is dedicated to her fans. operahouse.org
Invention of Nature Author Andrea Wulf to Speak at The Strand
Sept. 6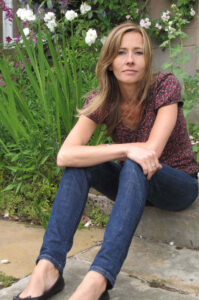 Knox Museum will present noted international author and plant historian Andrea Wulf, in a special presentation and book-signing of her new book, The Invention of Nature, Alexander Von Humboldt's New World, on Sunday, September 6, at 6 p.m. at the Strand Theatre in Rockland. Tickets are $16 general admission and $11 for museum members, and are available exclusively through the Strand. The author will sign books before and after the lecture. tickets.rocklandstrand.com
Annual Acadia Night Sky Festival in its Seventh Year
Sept. 10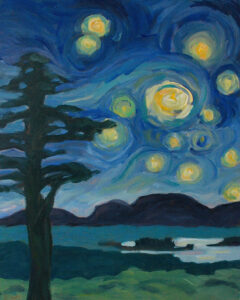 The 7th Annual Acadia Night Sky Festival kicks off on September 10 and will once again explore and celebrate the starlit skies of Downeast Maine. Dark night skies in our region lend themselves to the ultimate stargazing experience. The festival, presented by Celestron, will showcase the spectacular beauty of the night sky through education, science, and art workshops, lectures, and parties.
There will be events held throughout the duration of the festival in and around Acadia National Park. The park and Downeast Maine are home to stellar night skies that afford viewers the opportunity to see the clearest star-filled night skies in the eastern U.S. The festival is geared towards families and astronomers alike, and is a great way for residents and visitors to celebrate and promote the protection of the night skies while enjoying nationally recognized speakers, workshops, solar viewings, hikes and more. acadianightskyfestival.com
The Servant of Two Masters, Troy Howard Stage, Belfast
Sept. 10–27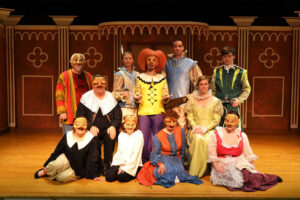 Get ready for a wild night of laughter, melodrama, sword-fighting, and more as Midcoast Actors' Studio presents the family-friendly slapstick comedy The Servant of Two Masters, September 10–27 at the Troy Howard Stage in Belfast.
The Servant of Two Masters was written by Carlo Goldoni in 1746. It is a classic example of commedia dell'arte, a type of street theater popular during the Renaissance, which used masks and slapstick comedy. When you think of the 3 Stooges, Adam Sandler and Jim Carrey, or Homer, Bart and Mr. Burns from The Simpsons, they all stem from commedia. While true commedia was improvised, Servant was an attempt at reviving Comedia dell'arte by scripting the dialogue and still leaving room for improvisation. midcoastactors.org
Portland Public Library presents a Civic Hackathon @ PPL
Sept. 12
Calling all hackers! Join us at Portland Public Library on Saturday, September 12th at 9am to be part of creating something awesome for our city! PPL is holding a one day hackathon where teams will work together to create an online portal for civic engagement and civil discourse; a place where citizens can gather virtually to discuss issues important to them and our community. This online portal will provide opportunity to share opinions, information, community initiatives, volunteer prospects and more. Teams will have ten hours to create an online platform. Cash prizes will be awarded for the best solutions. Food and caffeine will be provided for all registered participants. To register visit portlandlibrary.com.
Maine guitarist/composer Richard Nelson at Bowdoin College
Sept. 12
Maine guitarist/composer Richard Nelson and the Aardvark Jazz Orchestra join forces on Saturday, September 12, 2015 at Bowdoin College in Brunswick, Maine to celebrate the release of Nelson's new CD Deep River as well as Aardvark's 43rd season. The program, titled Jazz Americana, features Deep River, a multi-faceted jazz suite that Nelson composed for the Orchestra, in a powerful re-imagining of American traditional songs from the 1920s and 1930s. Deep River showcases Aardvark vocalist Grace Hughes and guest vocalist Timothy Johnson, who serves on the faculties of Bowdoin College and U Maine Augusta. The show starts at 7:30 pm in Bowdoin's Studzinski Recital Hall, South Campus Drive, Brunswick, ME. For more information visit http://www.richardnelsonmusic.com/calendar/ or call (207) 725-3747.
Portland Greenfest
Sept. 12
Greenfest is an eco-fair featuring music, art, eco-fashion, local food, kids' activities, exhibits, workshops, films, and demonstrations. A fun, family friendly event in downtown Portland.
Enjoy local food and music while learning about solar energy, clean water, habitat protection, electric cars, biofuels, compost, energy efficiency, green products for your home or business, and lots more! portlandgreenfest.org
Ogunquit's 25th annual Capriccio celebration, Historic Afternoon Tea
Sept. 12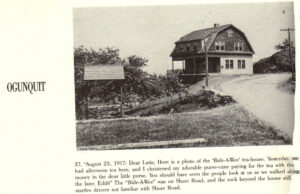 In the early 1900s, those who spent their summers in Ogunquit sometimes amused themselves by taking afternoon tea at one of the town's many tea rooms, such as the Bide-A-Wee, the Dan Sing Fan or the Whistling Oyster. They enjoyed bucolic views, delicious cakes, delicate sandwiches, and a special selection of flavorful teas. On their way out, visitors might have picked up a hand painted postcard or a gift for a friend.
On Saturday, September 12, the Ogunquit Heritage Museum will bring back some of the nostalgia for those lazy summer afternoons with some teas and savory delights. In addition to enjoying the museum's tea specialties, today's visitors can browse through the current exhibits, and the gardens and Dorothea Jacobs Grant Park. In the museum's small "Birthing Room" is an exhibit of the Brush and Needle and one of the old tea rooms, the Whistling Oyster (now Barnacle Billy's and Barnacle Billy's Etc.).
Homes of Wayne Tour — "Places of the Heart"
Sept. 12
The doors of nine of Wayne's most charming and classic homes will be open on Saturday, September 12, 10 a.m.–4 p.m., rain or shine. Featured on the Places of the Heart Tour will be examples of nineteenth century architecture, lakeside and contemporary homes, family camps, and several village landmarks. The tour is self guided. An intriguing stop will be a family compound nestled on the shores of a small pond, a summer retreat for a far-flung family who gather every summer. One of Wayne's first inns, now converted to a private home and antique shop, is truly a step back in time where visitors will feel they are experiencing the inn as travelers did at the turn of the century. A charming Cape, an art-filled garden and a beautiful contemporary lakeside home are among the lovingly restored properties that will delight all who visit the friendly village of Wayne. This will be a fun-filled day with something of interest for all tour goers. waynehomegardentour.wix.com
Meals on Wheels Celebrity Chef Challenge
Sept. 16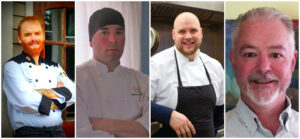 Top chefs from midcoast and central Maine will compete in Spectrum Generations third annual Meals on Wheels Celebrity Chef Challenge on September 16. Reception starts at 5:15 p.m., with dinner beginning at 6 p.m. at the scenic Maine Maritime Museum in Bath. Each chef will prepare a main dish using Meals on Wheels guidelines and ingredients while celebrating local food and Maine growers. spectrumgenerations.org
Art of Giving Gala, Portland
Sept. 17
Join us for a fabulous party presented by Down East on Thursday, September 17, 5:30–9 at O'Maine Studios, Portland, to celebrate the Maine arts community and support four worthy charities picked by four Maine artists.
Our 2nd annual Art of Giving Gala will be an amazing evening of fine food, drinks, and entertainment. Plus, you'll have the chance to win one of four works of Maine art. downeast.com/artofgiving2015/
Portland Public Library continues Science Café Series in September
Sept. 17 and 24
Portland Public Library and Cornerstones of Science continue their series of Science Cafés at Portland Public Library. The Science Café format is an informal approach to discussing and understanding scientific research and its relevance to people in their everyday lives. Science café events are held in Portland Public Library's open, glass-walled atrium that faces Monument Square in Portland during the lunch hour and will offer light refreshments in an informal, casual atmosphere. Students, professionals, and anyone interested in getting the inside look at what scientists are doing – and why – are invited to attend. The events are free and open to the public. In September, we'll host two cafes. portlandlibrary.com
First Families Museum
The Kennebunkport Historical Society has opened an exhibit at the First Families Museum located at White Columns 8 Maine Street Kennebunkport Maine. The new exhibit features birthday presents received by First Lady Barbara Bush for her 90th birthday. Also on display is programs, photos and memorabilia from her birthday party which raised 17 million dollars for her foundation for literacy. As an additional add on to the display President Bush has let us display all the beautiful cards and well wishes he has received after his fall. These include a signed card by all our US Senators.
Witches, Curses, and Ghosts Abound in Gilbert & Sullivan's Ruddigore at TAM
Sept. 17
Theater at Monmouth's 46th season continues with the opening of Gilbert and Sullivan's comic opera, Ruddigore, or The Witch's Curse on Friday, September 17 at 7:30 p.m. Filled with what The Daily Gazette called Gilbert's "humorous satire" and Sullivan's "melodic genius which never fails," Ruddigore combines wit and whimsy for a magical, mystical, murderous good time. theateratmonmouth.org/
Trails End Festival Paint-Out, North Light Gallery
Sept. 18–20
Annual paint-out open to all artists. Register for free Friday, September 18 at the gallery at 8 a.m., show your work at North Light Gallery on your easel Saturday, the 19 from 10–6 for sale with 40% commission to the gallery. Stay and paint Sunday, the 20th. artnorthlight.com
Texas Mojo Storyteller Coming to Maine for Signing & Screening Event
Sept. 18
Joe R. Lansdale, bestselling author, will be visiting Portland for the first time ever. His visit will herald a screening of his horror movie Christmas with the Dead paired with an author signing event.
The event will be held at Geno's Rock Club, located at 625 Congress St. in Portland. Doors will open at 7:30 p.m. and the screening will start at 8:30 p.m. Cover price at the door will be $5.00, (21+ only). facebook.com/events/409292709268471
Maine Crafts Guild 6th Annual Scarborough Fine Craft Show, Scarborough
Sept. 19–20
The Maine Crafts Guild turns 40 this year and hosts its 6th Annual Scarborough Fine Craft Show, on Saturday and Sunday, September 19th and 20th at Camp Ketcha, 336 Black Point Road near Scarborough Beach State Park.
The Maine Crafts Guild was established in 1975 with the goal of bringing the finest professional craftspeople together with those who appreciate handmade products. Guild members have a commitment to excellence and a passion to create. Some focus on pushing the limits of their work, some on learning traditional methods from the elders of their craft, some are attracted to handwork because of the quality of life it engenders, while others are motivated to have a positive cultural impact. mainecraftsguild.com
Gardiner Barks in the Park
Sept. 19
Gardiner Main Street will host the 6th annual Barks in the Park event from 10 a.m. to 2 p.m. The day will be filled with events, demonstrations, and a dog walk through historic downtown Gardiner. "This event is not only to promote Gardiner as a dog friendly community, but to get the word out about some of the dog rescue groups and other service organizations in the area," Gardiner Main Street's Patrick Wright suggests. Rescue groups, vendors, Eastern Maine Agility, Fly Ball Dogz, and the Maine State Police K9 unit will all be in attendance at the event. The event is free and open to the public with lots of activities dogs and their owners can participate in, including several contests (best dog kiss, best costume, and a look alike contest), square dancing, and education about animal health and welfare. gardinermainstreet.org
Union Square Presents First Annual Great Golden Keg Hunt
Sept. 19
On September 19 from noon to 6 p.m., Union Square, Ellsworth's young professionals organization, will be hosting their first annual Great Golden Keg Hunt, presented by Wallace Events. unionsquareme.org
Barks in the Park, K9's to take over Gardiner's Waterfront Park
Sept. 19
The day will be filled with events, demonstrations, and a dog-walk through historic Downtown Gardiner. "This event is not only to promote Gardiner as a dog friendly community, but to get the word out about some of the dog rescue groups and other service organizations in the area," Gardiner Main Street's Patrick Wright suggests. Rescue groups, vendors, Eastern Maine Agility, Fly Ball Dogz, and the Maine State Police K9 unit will all be in attendance at the event. The event is free and open to the public with lots of activities dogs and their owners can participate in including several contests (best dog kiss, best costume and a look alike contest), square dancing, and education about animal health and welfare.
MAMM Announces Grand Opening of New Location & New 'Playing for Change' Music Video
September 19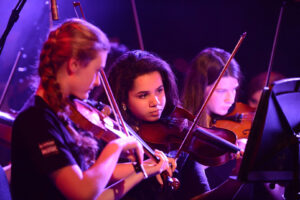 Maine's largest youth music school is pleased to announce the grand opening celebration of their new home on 125 Presumpscot Street in Portland, on Saturday, September 19 from 10 a.m.–2p.m. Located directly behind the DMV in Portland, MAMM's new location is a pivotal development for the future of music education in the state of Maine.
MAMM's founder and executive director Jeff Shaw has been searching for the perfect location for MAMM to call home for the last several years. According to Shaw, "We couldn't be more thrilled about our new location and how consolidating our programming under one roof will impact the culture of our academy. The location is conveniently located right off of I-295 and offers plenty of parking, which were two of our guiding criteria in finding the right space. Most importantly, our new location will allow us the opportunity to expand programming and continue to advance our mission by empowering youth through contemporary music, leadership and collaboration." portlandhouseofmusic.com
3rd Annual Harvest at the Hut, Maine Huts & Trails
Sept. 19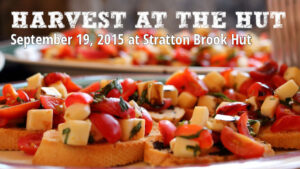 Maine Huts & Trails will showcase their delicious culinary creations at the 3rd annual Harvest at the Hut. Fall is a fantastic time for good food and good fun. They will once again be featuring Chef Jordan Rolleston and staff for a delicious five-course meal. This third annual event will be taking place at their Stratton Brook Hut. Event guests will be treated to the beautiful views and comfort of the Stratton Brook Hut while savoring locally-sourced and in-season fall foods to celebrate the beginning of fall in Maine's western mountains. mainehuts.org
Bethel Harvestfest & Chowdah Cookoff
Sept. 19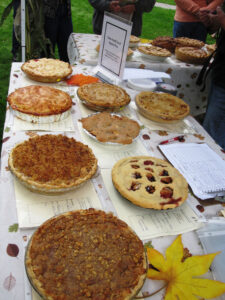 Bethel's Harvestfest & Chowdah Cookoff, a classic fall festival on now in its 18th year, will take place September 19 on Bethel's village common against a backdrop of leaves starting to change on the surrounding mountains.
"About a dozen restaurants bring their best chowder, and the competition is pretty strong," said Jessie Perkins, marketing and events manager for the Bethel Area Chamber of Commerce. "There are no restrictions on the type of chowder that can be entered into the contest, so chefs get very creative."
Local bakers also demonstrate their prowess in the apple pie contest, which is open to both amateurs and professionals. Prizes are awarded to winners in the categories of amateur traditional, amateur non-traditional, and professional. After the pies are judged, remaining slices are sold along with loads of apple crisp donated by local restaurants. bethelharvestfest.com
Newfie Fun Days, Piscataqua Boat Basin, Eliot
Sept. 19–20
Come Celebrate Our 20th Anniversary of Newfie Fun Days Benefiting the Newfoundland Dog Breed. The weekend long event is a fun-filled and educational event for the entire family. The signature demo is the Water Rescue Work and it draws a huge crowd. They also have a Carting Workshop & Demo. Seminars this year include: Lyme Disease: A Holistic Approach, Cardiac, Grooming, Geriatric, Rescue, and Nosework.
The "Grand March of the Newfoundlands" concludes the weekend long event on Sunday afternoon. All proceeds benefit Newfoundland Dog Health and Rescue Efforts and the Betty Trott Memorial Fund, helping all animals in need. newfiefundays.com
No Biz Like Show Biz, Good Theater
Sept. 23 – Oct. 11
Good Theater presents the premiere of an original musical tribute to Mary Martin and Ethel Merman created and directed by Brian P. Allen, with musical direction and arrangements by Victoria Stubbs and starring Marie Dittmer, Lynne McGhee and Jen Means. Performance times are Wednesdays 7:00 ($22), Thursdays 7:00 ($22), Fridays 7:30 ($27), Saturday 3:00* ($27), Saturday 7:30 ($30), Sundays 2:00 ($30). (Saturdays at 3:00 10/3 & 10/10 only) At the St Lawrence Arts Center, 76 Congress Street, Portland. Call 207-885-5883 for reservations and information or goodtheater.com.
International Economic & Workforce Expert to Speak at Thomas College
Sept. 23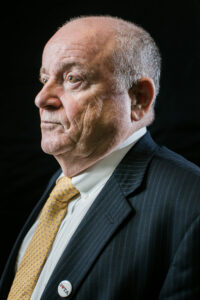 Internationally recognized economist and workforce expert Anthony P. Carnevale, Ph.D., will speak at Thomas College about the critically important role of higher education in strengthening the Maine workforce.
Thomas College will host a breakfast on Wednesday, Sept. 23 at 7:30 a.m. in the Spann Student Commons on the Thomas College campus in Waterville. Dr. Carnevale, director of the Georgetown University Center on Education and the Workforce, will speak from 8:00 to 9:00 a.m. There is no charge, but registration is required. To register online, please visit thomas.edu/carnevale or call 207-859-1201.
Manhattan Short Film Festival
Sept. 25, 26
The Public Theatre will be hosting the extraordinary global Manhattan Short film festival. Ten short films selected from over 600 entries from around the world will be screened across the world and in all 50 states over a one week period and as an audience member YOU will get to cast your vote for the winner.
Finalists from the festival's history have included nominees and winners of the Oscar in the short film category, so this is a unique and exciting opportunity to see the next generation of feature filmmakers from around the world. For more information: manhattanshort.com Online ticketing: thepublictheatre.org
Fall Festival, Wiscasset, Waterville and Farmington Railway Museum
September 26
Take the train to our Alna Center stop and you and your family will discover a world filled with kids' games, face painting, apple bobbing, pumpkin patch, pumpkin painting, and hay rides in the back of a Model AA truck. All this while you enjoy bluegrass pickin' music.
The festival starts with the first train at 10 a.m., and concludes with the return of the last train around 4 p.m. Festival is free with purchase of train ticket. Kids 3 and under are free. More information at wwfry.org
Pemaquid Oyster Festival
Sept. 27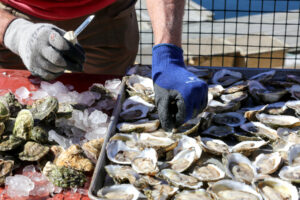 The Pemaquid Oyster Festival, Damariscotta's annual celebration of the working waterfront, marine conservation, and the Pemaquid oyster, is scheduled for Sunday, September 27 from noon to dusk. The popular event is an important fundraiser for the Edward A. Myers Marine Conservation Fund.
As always, the Pemaquid Oyster Festival will feature a great line-up of entertainment, food, educational exhibits and thousands of oysters fresh from the Damariscotta River. (There is also a menu with plenty of choices other than oysters!) The festival is held right on the banks of the Damariscotta River at Schooner Landing Restaurant & Marina on Main St. in Damariscotta, and includes other Main St. businesses.
Portland String Quartet Season Opener with New Cellist
Sept. 27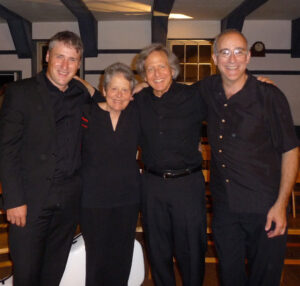 The LARK Society is proud to welcome cellist Patrick Owen, as he joins the Portland String Quartet as their new cellist. Their opening concert of the season will take place on Sunday, Sept. 27 at Woodfords Church in Portland at 2 p.m. A free pre-concert talk will be given by Will Herz at 1 p.m. The concert will offer Mozart's final string quartet, K. 590 written for the King of Prussia, a Quartet by Norman Dello Joio commissioned and originally premiered by the PSQ, and closing with Ravel's Quartet in F. Come hear 'The Portland'! More info at larksociety.org/events.php
Collins Center for the Arts
October Events
Aeolus Quartet
Sunday, Oct. 4, 2015 at 3:00 p.m. in Minsky Recital Hall – Adult $32 / Student $12
Praised by the Baltimore Sun for combining "smoothly meshed technique with a sense of spontaneity and discovery," the quartet is committed to presenting time-seasoned masterworks and new cutting-edge works to widely diverse audiences with equal freshness, dedication, and fervor.
Dracula PRESENTED BY L.A. THEATRE WORKS
Saturday, Oct. 10, 2015 at 8:00 p.m. – $29/$34
Before Twilight and True Blood, only one vampire commanded "the children of the night." Victorian London seems helpless against the frightful power of Count Dracula, and only one man, Dr. Van Helsing, can stop the carnage. But to do this, he must uncover the vampire's lair and pierce his heart with a wooden stake. L.A. Theatre Works' innovative use of technology keeps this venerable art form thriving.
42nd Street, NATIONAL BROADWAY TOUR
Friday, Oct. 16, 2015 at 8:00 p.m. – $29/$43/$57/$65
The quintessential backstage musical comedy classic, 42nd Street, tells the story of a starry-eyed young dancer named Peggy Sawyer who leaves her Allentown home for New York to become a Broadway star. This sparkling new production is directed by co-author Mark Bramble and choreographed by Randy Skinner, the team who staged the 2001 Tony Award-winning Best Musical Revival.
The Met Opera Live in HD! Otello
Saturday, Oct. 17, 2015 at 1:00 p.m. (Live Broadcast) – Adult $23 / Senior $18 / Student $8
The Met season opens with Verdi's masterful opera, inspired by Shakespeare's play and matching it in tragic intensity. Often cited as Italian opera's greatest tragedy, Otello is a miraculous union of music and drama, a masterpiece as profound philosophically as it is thrilling theatrically. Broadcast live in HD by the Metropolitan Opera.
From the Top with host Christopher O'Riley featuring special guest Mark O'Connor
Sunday, Oct. 25, 2015 at 3:00 p.m. – Adult $20/Student $10
NPR'S From the Top With Host Christopher O'Riley is America's largest national platform dedicated to celebrating the stories, talents, and character of classically-trained young musicians. Featuring talented children musicians from Maine in this live production of the critically-acclaimed NPR radio show joined by special guest, Mark O'Connor, world-renowned violinist, composer, and music educator.
The Met Opera Live in HD! Tannhauser
Saturday, Oct. 31, 2015 at 12:00 p.m. (Live Broadcast) – Adult $23 / Senior $18 / Student $8
James Levine conducts Wagner's early masterpiece in its first return to the Met stage in more than a decade. Today's leading Wagnerian tenor, Johan Botha, takes on the daunting title role of the young knight caught between true love and passion.
Castine Pumpkin Fest
Oct. 3
The Town of Castine is pleased to announce the date of its second annual Pumpkin Fest. With Pumpkin-themed activities for the whole family, the festival will be held on Saturday, October 3, 8 a.m. – 4 p.m. The event will kick-off with a pancake breakfast at the Trinitarian Congregational Parish Church. Other activities begin at 10 a.m. and include a pumpkin cooking contest, pumpkin challenge competition for children, pumpkin decorating, face painting, pumpkin growing contest, raffles, and much more. Exquisitely carved pumpkins by The Farming Artists will also be on display. castine.me.us
Old Berwick Historical Society: Chefs in the Counting House: Talk, Tales and Chatter from a Trio of Culinary Authors
October and November Dates
October 11, 2 p.m. "Early Maine Food and Herbs"
October 25, 2 p.m. "Canterbury Tales"
November 1, 2 p.m. "Write It All Down"
Running with Scissors' Annual Birthday Bash
October 3–4
Help Running with Scissors, Portland's East Bayside artist community, celebrate its birthday with art, ceramics, jewelry, food trucks, and more from noon to 5 p.m. on Saturday, October 3, and at a special ticketed event later that day from 5–10 p.m., featuring music from Blue Bus and Port of Est. Buy a gift from the member artists who will set up booths outside for the event on Sunday, October 4 from noon to 5 p.m. Sunday will also feature special events and entertainment. anntracy.blogspot.com
World-Renowned Cellist Colin Carr, Decompression Chamber Music
Oct. 5
Decompression Chamber Music is now in its seventh successful season at One Longfellow Square. DCM's informal, six-o'clock concerts last about an hour. In a unique integration of musical performance and insights, members of the group give details on the backgrounds of the composers, and demonstrate particulars of each composition, to enhance listeners' experience of the music.
Decompression Chamber Music's next concert is on October 5. This special event will feature renowned cellist Colin Carr, joining the ensemble for Schubert's two-cello String Quintet in C. Colin is recognized world wide as one of the preeminent cellists playing now. This will be Colin's second visit to Portland in the last five years. In 2010 he ran the Maine Marathon, finishing first in his division. onelongfellowsquare.com
Northeast Historic Film hosts Home Movie Day
Oct. 10
Northeast Historic Film will host Home Movie Day on Saturday, October 10 from 12pm-4pm at the Alamo Theatre. Home Movie Day is an annual celebration of amateur film and video held at many different venues worldwide. Home Movie Day events provide the opportunity for individuals and families to see and share their own home movies with an audience of their community on the big screen, if they so choose, and to see their neighbors' in turn. It's a chance to discover why these films are important and to learn how best to care for them. oldfilm.org
The Alison Brown Quartet, The State St. Church
Oct. 10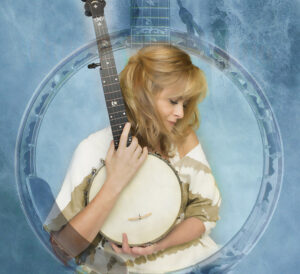 Alison Brown has achieved success in many areas: a Harvard graduate, record label co-founder and owner, mother, and, the role that most people know her in: banjo virtuoso. An internationally recognized musician with a wide-reaching and loyal fan base, Brown first came to national prominence when she was asked by Alison Krauss to join her band Union Station in 1989. Brown had already made a name for herself prior to that by performing extensively with fiddler Stuart Duncan, and on occasional pick-up sessions with artists such as Vince Gill, Byron Berline and John Hickman. heptunesconcerts.com
Gardiner Swine & Stein Oktoberfest
Oct. 10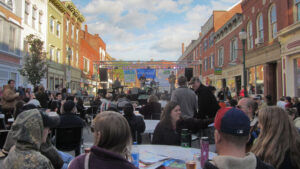 Water Street in historic Gardiner will be transformed as Gardiner Main Street produces its eccentric version of a traditional Oktoberfest. Our 6th annual event includes an oompah band as well as scrumptious pork and other creative culinary dishes, a wide selection of Maine craft beers, and entertainment from some of Maine's best musicians.
The festivities begin at 11:30 a.m. and run through 6:30 p.m. Street vendors from across the state will be teaming up to serve an array of pork-driven dishes, including succulent pulled pork and sausages of all sorts. In addition to beer, pork, and music, experience a number of unique activities, including a rubber chicken fling, frozen T-shirt race, and the 4th annual Maine rock, paper, scissors championship. The annual beard and moustache competition will return for its second year with various categories, including a faux beard making contest for kids. This family-friendly event offers pumpkin painting, a petting zoo and other children's activities. For more information: gardinermainstreet.org/events/swine-and-stein-oktoberfest/
Monhegan Island Overnight Adventure
Oct. 11–12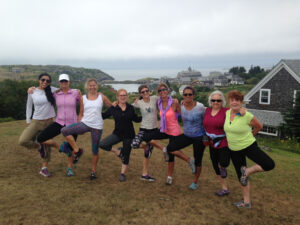 Come out to gorgeous Monhegan Island with Maine Yoga Adventures. We'll be enjoying yoga, hiking, birding, healthy food, evening explorations, and even a martial arts clinic. Bruce Barker, expert birder, will help identify migratory birds and the locals (birds that is); he will also lead participants through a martial arts clinic. Absolutely no experience necessary.
Accommodations will be at the spectacular Island Inn.
Sunday, Oct. 11, 10:30 a.m. – Monday, Oct. 12, 12:30 p.m. Cost: $275. Please go to maineyogaadventures.com for registration and more information or call 207-299-0082.
Wait Until Dark at The Public Theatre
Oct. 16, 17, 18, 22, 23, 24, 25
A heart-pounding new adaptation of a classic thriller! Imagine the suspense of Hitchcock and the fun of an amusement park ride, when a blind, yet capable woman finds herself unknowingly in danger when a group of con-men enter her apartment. Can she outmaneuver her tormentors by turning her disability to her advantage? Public Theatre policy requires you to pay for your entire seat, even though you'll only be using the edge.
Tickets: Call (207)782-3200
Online ticketing: thepublictheatre.org
The Effect of Gamma Rays on Man-in-the-Moon Marigolds – Cold Comfort Theater
Oct. 23, 24, 25
Cold Comfort Theater will present the Pulitzer Prize, Obie and N.Y. Drama Critics award winning play, "The Effect of Gamma Rays on Man-in-the-Moon Marigolds" by Paul Zindel, on Friday, Saturday and Sunday, October 23, 24, 25 at 7 p.m. in the vestry of the First Baptist Church , 95 High Street, Belfast. Tickets may be purchased at the door or at Left Bank Books, 109 Church St., Belfast. All tickets are $12 and cash and checks are the acceptable currency at both sites.
For more information, Call: 207-930-7244 or check out our website at ColdComfortTheater.com.
Splash 'n Dash at Oceanwood Camp & Conference Center
Oct. 25
Horse owners may ride through our trail system exploring our 130-acre property and Old Orchard Beach, school horses in our sand and grass riding rings, and enjoy a BBQ style buffet. Come as a walking visitor and enjoy our property on foot. Riders $20 per person, non-riders $10 per person. Registration and more information can be found on our website oceanwood.org. You may also contact the office at 207-934-9655 or office@oceanwood.org.
5th Annual Maine Harvest Festival
Nov. 14–15
The 5th Annual Maine Harvest Festival. Celebrate Farm Fresh on Saturday, November 14 and Sunday, November 15 from 10 am – 4 pm. Renowned Maine chefs, over 49,000 square feet filled with State of Maine growers and their harvest, bakers, cheese makers, vintners, brewers and fiber artisans with demonstrations, sampling, sales, toe tapping music and much more! All at the Cross Insurance Center, Bangor. www.maineharvestfestival.com
Cold Comfort Theater Shakespeare Intensive
Nov. 21–22
'This 3-class Shakespeare Intensive (6 class hours) will include an introductory Voice & Speech Lesson,a breakdown of Verse and how to approach a Shakespearean Verse monologue, and Acting Shakespeare.
Students will have a Sonnet memorized prior to the intensive and will have chosen a Verse monologue to use in the intensive and learn how to prepare and orchestrate their text. Each student will receive one-on-one instruction, and come away feeling awakened and confident when working on any Shakespearean text. coldcomforttheater.com/
Kennebunkport Paints the Town Red for Romance
Feb. 2016
This February 2016, "New England's Most Romantic Town" of Kennebunkport, ME is once again "painting the town red" for romance. Continuing to make its mark as the romance destination of the Northeast, the coastal town will be decked out in red twinkly lights and large hearts, and the restaurants, hotels, galleries and shops will welcome romantically inclined visitors with savings, from Red Plate dining specials to hotel stay packages, and Red Tag sales from retailers. For continued updates on Kennebunkport's Paint the Town Red, visit destinationkennebunkport.com/love

---
Get the best of Maine Travel, Food, Culture, and Homes & Gardens every month, with a subscription to Down East, the Best of Maine. Gift subscriptions available.
Images: Courtesy of Thos. Moser, Cabinetmakers (chair)
---