Telling the stories of Maine is our passion. Although they run the gamut from reporting to narrative to profile, our five favorite stories this year have a few things in common: community, resilience, deep connection to place. And yet they're as different as Ashland is from Monhegan, as Islesford is from Kennebunkport. Settle in this holiday with these five great reads.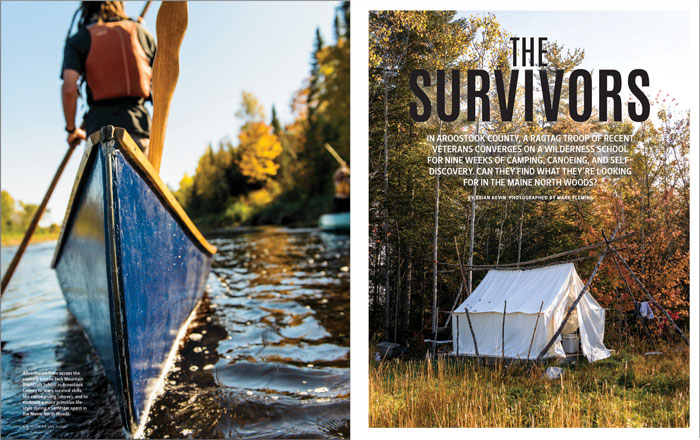 Story by Brian Kevin / Photos by Mark Fleming
From our January issue
"In lyrical prose that's rich with great characters, lively narrative, and even psychological depth, Brian follows nine recently discharged Iraq and Afghanistan War veterans as they negotiate a nine-week course in bushcraft in the Maine North Woods." — Ginny Wright, senior editor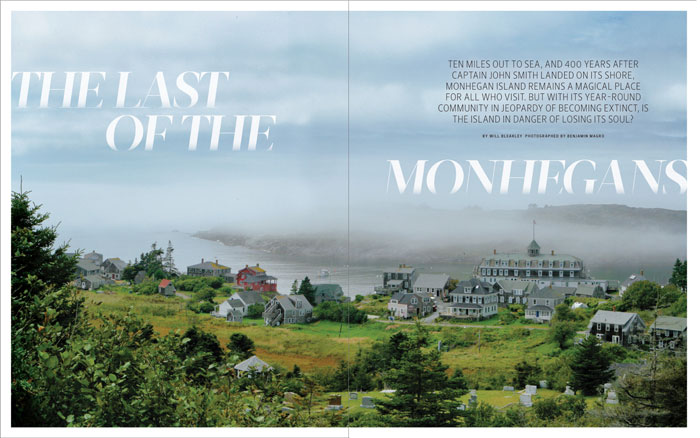 Story by Will Bleakley / Photos by Benjamin Magro
From our May issue
"Among Maine's 3,000-plus coastal islands, Monhegan, that remote home of lobstermen and artists, has a solitary allure. Will captures the strong emotions surrounding this iconic place as he sensitively considers its fragile future." — Ginny Wright, senior editor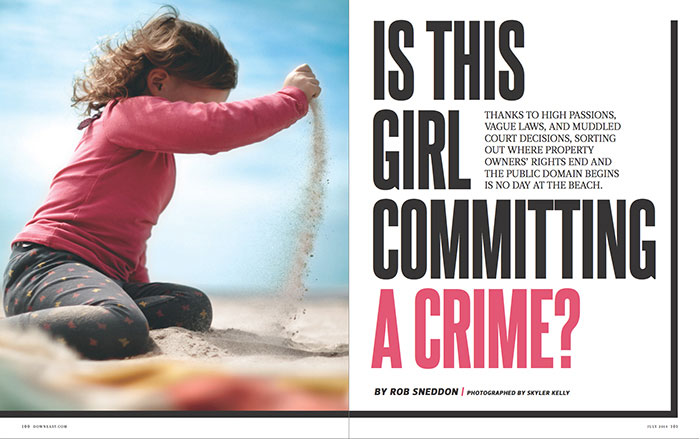 Story by Rob Sneddon / Photos by Skyler Kelly
From our July issue
"Rob's greatest strength as a writer is his ability to explore complex topics in a way that's thorough, engaging, and often surprising. Here, the highly emotional issue of public access to Maine's beaches gets the Sneddon treatment as it is peeled apart, layer by layer, and examined from an entirely fresh perspective." — Ginny Wright, senior editor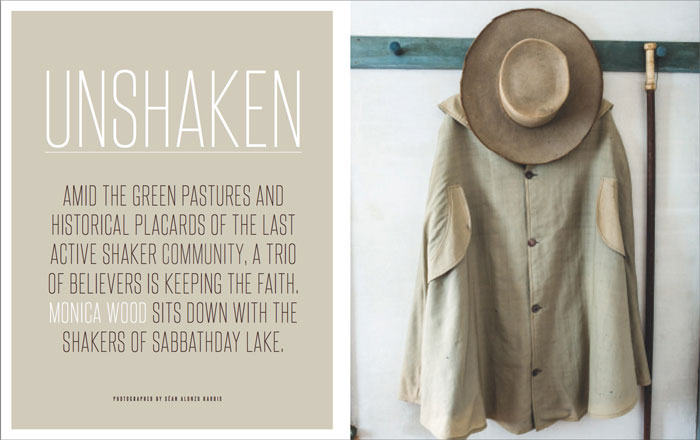 Story by Monica Wood / Photos by Séan Alonzo Harris
From our October issue
"Our profile of the last three surviving Shakers is one of my favorite stories we've told since I started working at Down East, seven years ago. Many people love our magazine for its beautiful landscape photography, but I think this piece shows that Maine's people are as vital a part of our landscape as any treasured vista. Monica gathered the tales of these three extraordinary people and wove them into must-read for any lover of Maine culture. And Sean Alonzo Harris's photos exquisitely capture the essence of Shaker life." — Kathleen Fleury, editor in chief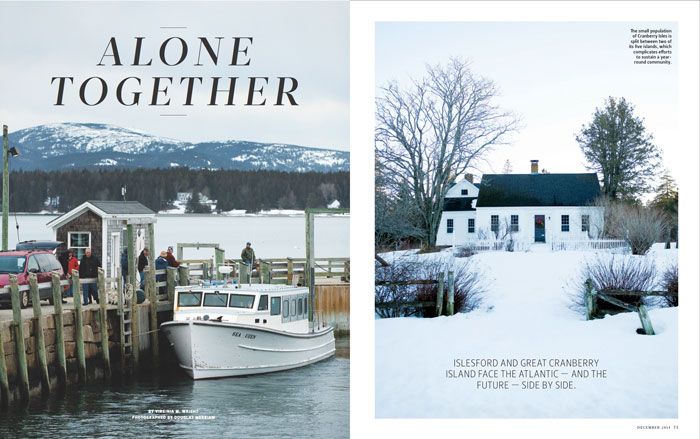 Story by Virginia M. Wright / Photos by Douglas Merriam
From our December issue
"The familial closeness felt by the residents of these two islands — particularly in the winter — really shines through in this piece. The way Ginny frames the article with a memorable incident from the island's history perfectly illustrates the importance of shared stories and bloodlines on the Cranberry Isles." — Brian Kevin, associate editor
Need a last-minute gift for someone who loves Maine? Give a subscription to Down East and get a second subscription at a holiday discount!