Photo courtesy of the Bicycle Coalition of Maine.

Go here. Do this. See that.
April 2015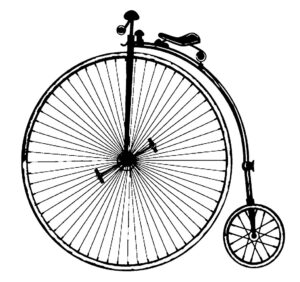 "Man is the Animal Which Rides." — Charles Eadward Pratt, 19th-century bicycling pioneer and native Mainer
Two wheels good, four wheels bad! No event is more anticipated among hardcore cyclists — and casual ones looking for deals — than the Bicycle Coalition of Maine's spring Great Maine Bike Swaps. Hundreds of bikes for sale in Orono and Portland include kiddie rides, fixies, mountain bikes, serious road bikes, and recumbents. Shop for parts, find a new summertime ride, or part with that trusty old steed that's been clunking around the garage. (Don't forget your helmet if you're planning to test drive!) April 12. 10 a.m. UMaine New Balance Student Recreation Center, 22 Hilltop Rd., Orono. April 25. 10 a.m. USM Sullivan Recreation and Fitness Center, 66 Falmouth St., Portland. 207-623-4511. bikemaine.org
Reemerging in L/A
April 9—12
Highlights at Lewiston's 2nd annual Emerge Film Festival include buzzy documentary American Cheerleader, a stand-up comedy program, and an anniversary screening of the Maine-filmed Cleophas and His Own, based on the poem by Lewiston-born Marsden Hartley. $35 all-access pass; $5 individual screenings; students free w/ID. Venues across Lewiston and Auburn. emergefilmfestival.org
Paper and Wood
April 21–May 24
Writer (and occasional Down East contributor) Monica Wood premieres her first play, Papermaker, about faith and family in a Maine mill town, based on her novel Ernie's Ark. Expect the same lyricism and insight that made Wood's memoir When We Were the Kennedys a hit. $37–$47. Portland Stage Mainstage, 25 Forest Ave., Portland. 207-774-0465. portlandstage.org
For the Bird(er)s
April 25–26
Spring migration along the Atlantic flyway means birders flock to Bradbury Mountain and Wolfe's Neck Woods for guided hikes and workshops during Feathers Over Freeport. Free with park admission. Saturday: Bradbury Mountain, 528 Hallowell Rd., Pownal. Sunday: Wolfe's Neck Woods, 426 Wolf's Neck Rd., Freeport. 207-287-3200.
Bloc Party
April 29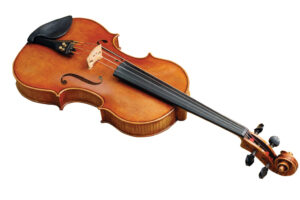 The three young string prodigies of the Nordic Fiddlers Bloc represent three distinct regions of greater Scandinavia — Norway, Sweden, and Scotland's Shetland Islands — and three different varieties of folk fiddle. Olav Luksengård Mjelva, Anders Hall, and Kevin Henderson fuse the styles of their homelands into a rich, reeling sound that transcends any one tradition. From whirling Swedish polkas to somber waltzes, the repertoire is deep, and the harmony of fiddle, viola, and nine-stringed Norwegian violin packs a punch. $15. 7:30 p.m. The Strand Theatre, 345 Main St., Rockland. 207-594-0070. rocklandstrand.com
Spring Flings
Parrothead Festival
April 3–5
A Sunday River tradition: Welcome spring in true Jimmy Buffett fashion, with plenty of island music and margaritas. Sunday River Resort, Newry. 207-824-3000. sundayriver.com
SMACFest
April 10
Three acoustic acts include high-energy headliners The Deadly Gentlemen. $25. 8 p.m. Stone Mountain Arts Center, 695 Dug Way Rd., Brownfield. 207-935-7297. stonemountainartscenter.com
East Coast Pond Skimming Championships
April 19
Grab some goggles, don your craziest costume, then ski down a hill and across (or face-first into) an icy cold pond. Um, it's also fun just to watch. 1 p.m. Sugarloaf Mountain Resort, Carrabassett Valley. 207-237-2000. sugarloaf.com
Bangor Comic & Toy Convention
April 24–26
Get your geek on with comic books, vintage and collectible toys, and Q&As and signings with folks like Star Wars actor Billy Dee Williams and comic artist Steve Scott. $25 single-day pass. Cross Insurance Center, 515 Main St., Bangor. bangorcomictoycon.com
HOPE Festival
April 25
What's so funny 'bout peace, love, and social justice? Booths, workshops, and activities geared towards helping the Earth and those who live on it. 11 a.m. UMaine New Balance Student Recreation Center, 22 Hilltop Rd., Orono. 207-942-9343. peacectr.org

Fiddle image credit: Flavius | dreamstime.com
---