Why Advertise with Down East?
Since 1954, Down East magazine has been the authoritative voice of the best Maine has to offer. Today, we continue that tradition across our portfolio of print, online, and special events. Advertising in Down East connects your business with hundreds of thousands of readers who live and love Maine.
---
To receive our media kit and to get more information about our offerings, please submit the form below.
---
Advertising Sales Office
254 Commercial St., Suite 104
Portland, Maine 04101
207-594-9544
800-766-1670
 Stephen D. Hobbs, Account Executive
A native Mainer, Steve grew up enjoying summers on Mousam Lake and winters at Sugarloaf. He attended college in Vermont, where he met his wife, and Utah, where he graduated with a business degree. Steve has been at Down East for two years, following a 32-year career of TV & radio broadcast sales & management in Portland. E-mail Stephen at [email protected] or give him a call at 207-809-9952.
Lawrence Hollins,  Account Executive
Lawrence gave up driving from California to Maine every summer in order to finally call Maine his permanent home in 2005. In 2007, he joined Down East bringing with him extensive experience in marketing, project management, and sales from a variety of B2B, B2C, and non-profit trades. After work, he heads home to his small farm to dig in the garden and press apples with his two kids and lovely wife. E-mail Lawrence at [email protected] or call him at 207-542-4428.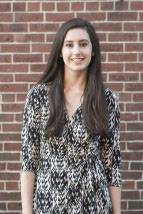 Alanna Lee, Account Executive
A lifelong resident of Maine, Alanna joined Down East following her graduation from the University of Maine. She loves all things mid-century modern, especially movies, fashion and home decor. On weekends she can be found exploring the unique shops and boutiques that make Maine a shopper's paradise. E-mail Alanna at [email protected].
  Michael Leonard,  Account Executive
Michael arrived in Portland Maine seven years ago from Boston bringing 15 years of experience in media sales, special events, and marketing, as well as years with National Public Radio flagship station WBUR. Michael also enjoyed extensive experience in the digital space as Director of Marketing for Lycos, and Vice President of Marketing for entertainment web site Hobnox. Prior to joining Down East Magazine in August, 2014, Michael worked in business development for the State Theatre in Portland and Maine Standard Biofuels. E-mail Michael at [email protected] or give him a call at 207-671-1977.
Joe Reynolds, Account Executive
Joe, a native of Portland joins us following eight years abroad, where he was involved in hospitality marketing, international research with a Brazilian trade union, and helped launch two start-ups. He is an Emerson College graduate and has experience in the Portland, Maine, and NYC real estate markets. Email Joe at [email protected] or give him a call at 207-805-4239.
Lauren Chartier, Customer Service Representative
Lauren holds bachelors degrees in English Communications and Sociology from Emmanuel College. A native of the Northeast, she recently moved back to Maine from Colorado, where she had been involved in a number of opportunities, from social media strategy to snowboard instruction.
Hannah Clark, Circulation Assistant, Production Representative
Clark is a 2016 graduate of Regent University, in Virginia. She graduated summa cum laude with a bachelor's degree in Strategic Communications. Prior to joining Down East, she was filling customer service and sales roles at Camden Falls Gallery and Linda Bean's Maine Wyeth Gallery.
 Kathy Rhodes, Credit Manager
Kathy was born and raised in Maine.  After graduating from Thomas College, she moved to Arlington, Virginia, to work for the federal government. She lived and worked in the Boston area as well as Stroudsburg, Pennsylvania, before moving back to Maine in 1997 and joining the Down East staff in 2002. She loves living on the Maine coast and exploring all the wonderful things Maine offers. E-mail Kathy at [email protected]