Seaweed Symposium
June 20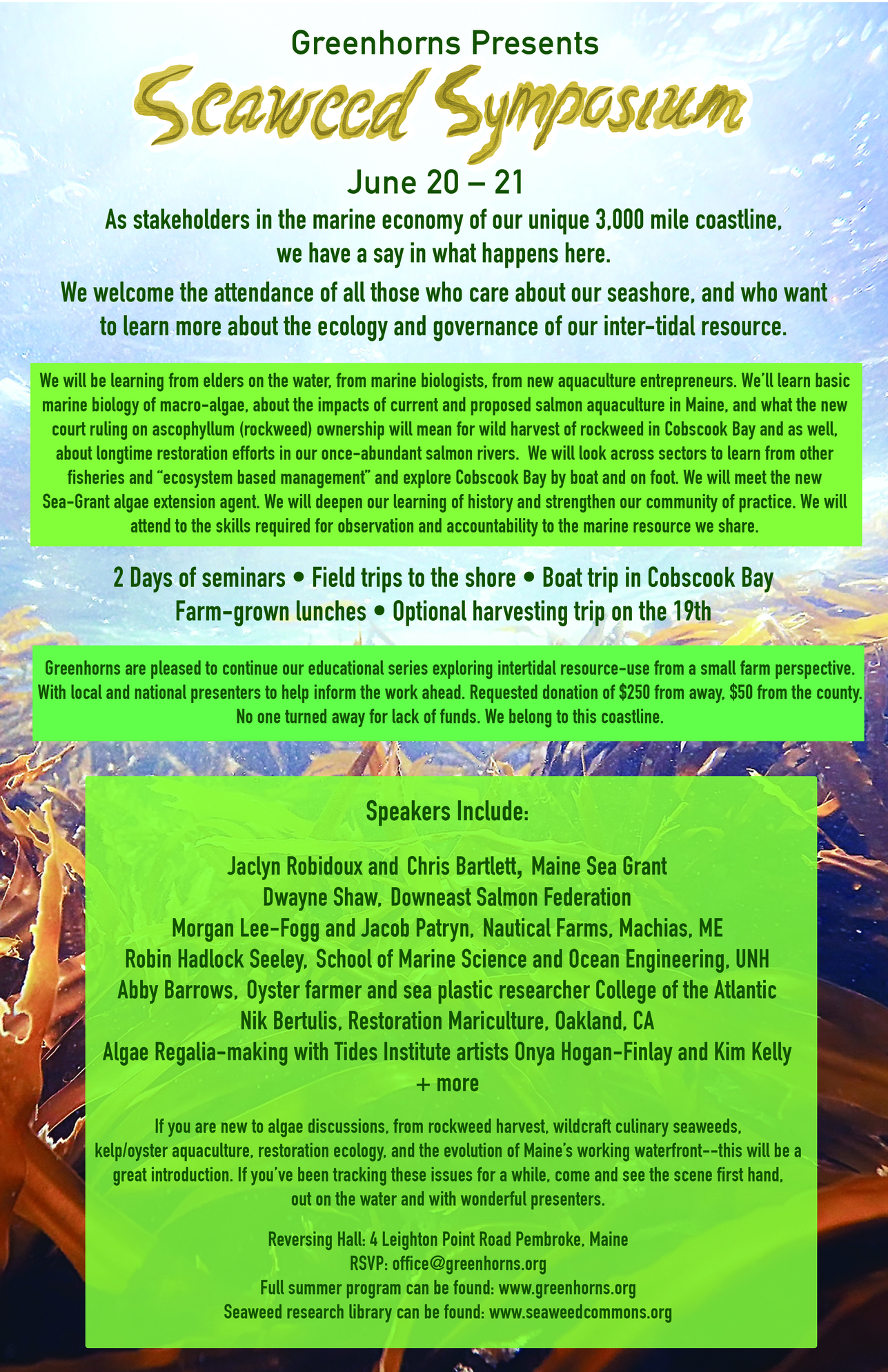 Requested donation of $250 from away, $50 from the county, no one turned away for lack of funds.
We welcome all those who care about the seashore and want to learn more deeply about the ecology, politics and governance of inter-tidal resources to attend this 2 day session. What kind of algae-economy will be evolving here in Maine and how do Mainers have a role in shaping this? We will look across sectors to learn from other fisheries, we will meet the new algae-oriented Sea-grant extension personnel, we'll learn about an educational pathway into aquaculture, we'll hear from international experts, decades-long seaweed harvesters and passionate conservationists. We will deepen our learning of history, and strengthen our community of practice when it comes to participation in the governance, observation, transparency and accountability to the marine resources we share. The seaweed is a commons, let us all learn what we can to use and share it wisely.
Two Days of seminars, field trips to the shore, boat trip in Cobscook Bay, farm-grown lunches- Visitors are welcome to come a few days early to help with SEAWEED HARVEST/LEARNING for the SUPERTIDES on the 19th. Low tide is early in the morning so please arrive the evening before you plan to join us. Those attending the Seaweed Symposium should arrive the evening of the 19th. You will need a wetsuit, booties, LOTS OF warm clothes and camping gear. RSVP mandatory! We belong to this coastline.